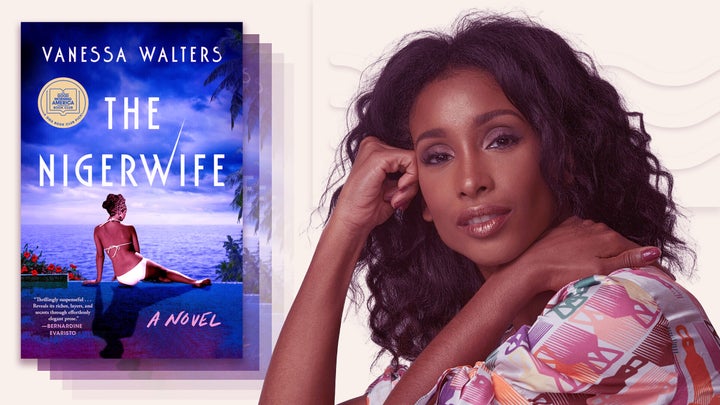 Right on time for summer, Vanessa Walters' thriller debut novel "The Nigerwife" is the perfect beach-ready read. Set in modern-day Lagos, Nigeria, we are introduced to a rarely-known world of the nigerwives — uber-wealthy ex-pat stay-at-home wives who left their home countries and former lives for Nigerian-born husbands. Now, they spend their days in glorious mansions, dripping in lavish jewels and designer clothes and seemingly not a care in the world.
But for Nicole Oruwari, that facade of her perfect life with her handsome husband Tonye and two sons has finally come crumbling down. Then, one night, she goes missing from a boat in the affluent Ikoyi harbor. Terrified, her estranged aunt, Claudine, who raised her back in London, is determined to get to the bottom of her niece's disappearance and bring her home — alive. But as soon as Claudine arrives, she realizes nothing is what it seems, especially regarding Nicole's in-laws. Oscillating between the past and the present and Nicole and Auntie Claudine's perspective, "The Nigerwife" catapults you into a world that most of us have never seen before — and will have you glued to every page.
For Walters, who currently lives in Brooklyn, her book also served as a way to explore her own identity, not just as a Black Brit with Caribbean roots, but as a former nigerwife. Through her critical yet empathetic lens, that authenticity is brilliantly weaved throughout the book as she captures the beauty and chaos of Lagos, all while fearlessly tacking a slew of themes, including generational trauma, colorism, misogyny, the Diaspora and colonialism. It's no wonder Amy Aniobi bought the book's rights and is developing it into a series for HBO.
HuffPost chatted with Walters about what inspired her to write this book, tackling the complexities of the Diaspora and her excitement to see "The Nigerwife" on the small screen.
What inspired you to write this book?
Like Nicole, I'm a London girl, and that's where all my family is, but then I was plunged into a very different life in Lagos. Ultimately, over the years, I had some profound existential questions about life that I'd never had before about community, identity and marriage. I couldn't read about these things anywhere else. I know firsthand this sense that you're totally dependent on your husband. Therefore, this sparked questions about what marriage is, what it's supposed to be, and growing as a person. So being a writer, this is the natural medium for talking through these things and telling the stories of the women I met over the years.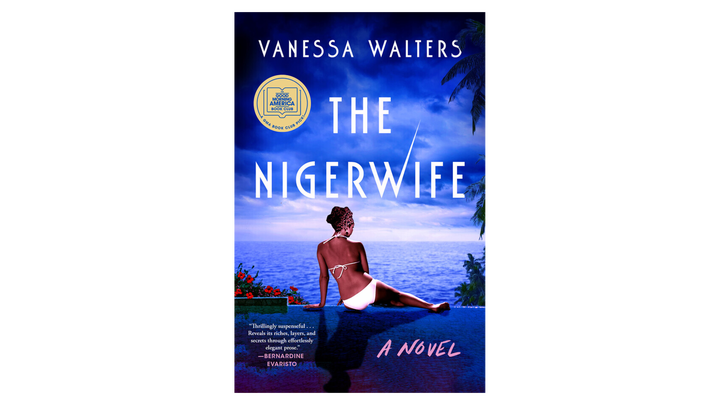 I also wrote this book for the same reason I wrote my first YA book, "Rude Girls," when I was 16 — I wanted to read about girls like me. Back then, I wrote it so my friends had something to read, but this time, I was more intentional. I wanted to articulate this experience for the wider world.
Having been a nigerwife, what are some of the personal experiences that you and Nicole share?
Absolutely. I was part of the nigerwife community for over seven years, and I believe there's a universal nigerwife experience, especially around cultural isolation and lack of community. Being from London, growing up with a certain generation, we all listened to the same music and wore the same clothes. In Lagos, nobody could understand me in that way or sing the same lyrics to a song with the same joy my friends in London would. I felt that I had been forgotten. I was no longer part of the particular community I came from. That's Nicole's story, and it's very poignant and important to tell. It's not easy to articulate because it's such a specific experience because most people don't travel that far from their homes. But even in that, readers can still relate to this story.
I also come from a big, complicated family like the Roberts family — definitely not as dramatic, but still one that's been complicated by years of separation and trauma. My mother was a barrel child (a child whose parents migrated to another country to work, leaving them behind), and my great-great-grandmother was a sugar cane worker, seemingly in slavery-like conditions. How does one live and love when they have a whole life with this level of labor? So looking at my own family paved the way for these characters to come to life and for me to explore similar issues.
I love how in your book, the city of Lagos is more than just the setting; it's like its own character.
Lagos is such a thrilling city — a very dramatic city. There's also so much tension there, partly because of these huge extremes of wealth and circumstance. It reminds me of New York, but here, we shout about it from every rooftop. We're always having conversations about struggle and trauma, which is one of the most beautiful things about living in New York. But in Lagos, these topics become taboo because of the patriarchy and the more traditional aspects of society, along with this projection of wellness and social success. Poverty becomes taboo. Hardship becomes taboo. All that helps create this tension between the outward perception and what's really happening.
This book also shows the dark side of marriage — one riddled with control, mistrust, infidelity and a lack of connection. What real-life advice do you want readers to take away from Nicole and Tonye's relationship?
Marriage is complicated, and I intentionally made Nicole a very complicated and, at times, selfish character. She has an affair with someone who clearly isn't the love of her life, but she also wants freedom because she doesn't always have that in her marriage.
I didn't want to make Tonye a textbook villain, but he makes a lot of mistakes. Yes, he's good-looking with tons of money, but he isn't perfect. I wanted to ask questions about what marriage is and how it can go wrong and even under the "best" of circumstances. In a place like Lagos, where there are a lot of labels on people, traditions, and boxes to fit in, how does this impact their marriage?
We go into marriage as individuals and think we have this blueprint, but it only sometimes matches up. Marriage can be amazing and freeing, but it can also feel like being in a straightjacket. (Laughs) Whatever it is, people need to be honest with themselves. Did you make a mistake? Did you give up on yourself and your desires? Are you being respected? Please, don't be locked into a mistake for the rest of your life because you believe marriage is everything.
You also don't shy away from the Diaspora wars between Americans, Brits, Caribbeans, Africans, etc. Which we know can be a little too real sometimes on Twitter. Remember the whole tea kettle fiasco? (Laughs) Why was including that important?
It was almost easier to have these conversations in a fictional way in the book than in real life. This way, we can enjoy the exploration and find our own answers. But, I am always interested in observing people and am curious to know why we are the way that we are and how where we come from plays a role in that. It's fascinating. I remember moving to Nigeria and having people tell me they didn't realize they were Black until they lived abroad as teens. Before then, they never had to think of themselves that way. But it was more just that because, as a descendant of enslaved people, watching these same people dismiss racism because they didn't understand it the same way was not an easy conversation to have. How do you know the struggles of colonialism and all the terrible things the British did in Africa and diminish it because you didn't have the same ancestry as the Caribbean or African-American people?
But I also found that having this understanding of race versus the Caribbean or African-American experience can impact your understanding of feminism and other issues. They're all connected.
It's a dream. Actually, it's a dream because this wasn't even a dream I had before. And Amy is a total inspiration, boss chic. Look at "Insecure." So many older Black women "grew up" on that show whether they've seen it or not; we've all been influenced by that show and how we see ourselves as Black women. Most importantly, that show really encouraged me to even tell this story.
Amy is going to bring her writing and directing talent and nuance to this. Plus, she's Nigerian, and I know she will approach it with that perspective. This is why having Black women in the room is so important. I can't wait to see what happens next.
Popular in the Community