Rep. Veronica Escobar (D-Texas) took issue with a GOP colleague's acknowledgment that Congress won't take any steps to address gun violence following Monday's school shooting in Nashville, Tennessee.
"We're not going to fix it," Rep. Tim Burchett (R-Tenn.) said after three adults and three 9-year-old children were killed by a shooter carrying three weapons.
Speaking on the Capitol steps on Wednesday, Escobar referred to a crime scene photo of a little girl sobbing as she looked out the window of a school bus outside The Covenant School.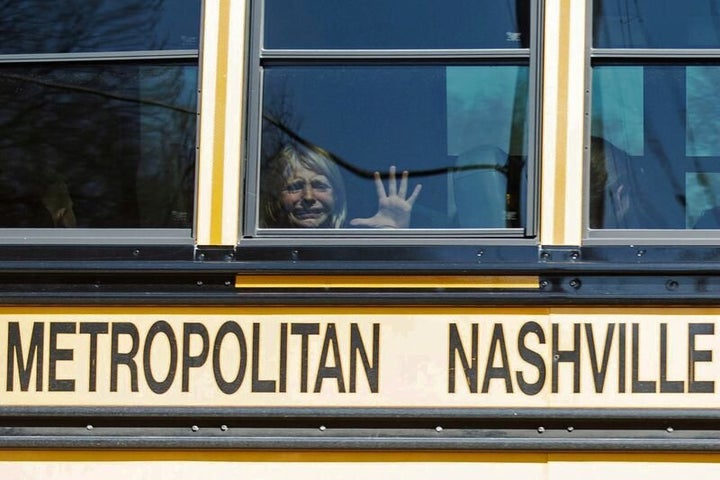 "That Republican member of Congress and his entire conference are telling that family and that little girl, we're not going to fix this," Escobar said of Burchett. "Well, guess what? We have to fix it. It is our job to fix it."
Escobar called on Republicans to either join Democrats in taking action to fight America's gun epidemic — or to at least not obstruct their efforts.
"If you don't want to get to work, get out of the way so that the rest of us can," Escobar said.
"We have to do more to stop gun violence. It's ripping our communities apart," Biden said.
In July, the House of Representatives passed a ban, with five Democrats voting against it and two Republicans voting in favor. That bill, however, was never introduced on the Senate floor.
An assault weapons ban is unlikely to get to Biden's desk with Republicans now in control of the House and even some Democrats opposing the measure.
Last summer, Biden signed a bipartisan bill with modest curbs on buying guns, as well as funding for mental health support and school security. The bill also mandated enhanced background checks for those under the age of 21 and restricted abusive domestic partners from obtaining guns.
Sen. John Cornyn (R-Texas), one of the Republicans who negotiated that bill, said "we've gone about as far as we can go" on gun safety legislation, signaling that the GOP is unlikely to support any further restrictions like universal background checks.
This GOP approach has enraged some Democrats, including Rep. Jamaal Bowman (D-N.Y.), who called Republicans "cowards" over their refusal to deal with the plague of mass killings.
Popular in the Community