Filmmaker Nicole Miyahara is gearing up to bring us "The Making of a King," a documentary that chronicles the lives and experiences of a group of drag kings -- or women who dress up and perform on stage as men -- living in Los Angeles.
While "The Making of a King," isn't due out until 2016, Miyahara recently paired with Buzzfeed to create a promotional video in which the stars of the film make over a group of women who do not normally participate in the world of drag.
The Huffington Post chatted with Miyahara this week about what viewers can expect from the film, as well as the recently produced drag king make-over video.
What is your overarching vision for the documentary?
Nicole Miyahara: I want the audience to enter the world of these Los Angeles-based drag kings who dedicate themselves to the art of drag though costume, makeup and performance. They strive to be considered equal to queens within their own drag community and recognized within mainstream culture. Drag has afforded them the skills for a career in fashion, as a creative outlet from the stress of family life, a way to express the nuances of transgender identity on stage and the prestige that comes with being a national pageant title holder.
My approach to the documentary is rooted in ethnography and the methods that go along with it because of my Masters degree in Visual Anthropology. Anthropologists spend extended periods of time with their participants, really trying to understand and then explain to the others -- the communities that they are working with. It's been three years that I have been collaborating with these kings and documenting their lives as artists. The film will be both educational and entertaining.
Why did you decide to publicize your documentary with a video and event like this?
Nicole Miyahara: My friend Jazmin Ontiveros and I met while attending graduate school at USC. We were in the same Anthropology program together and she came to many drag king shows and helped shoot the performance footage while I was doing interviews backstage. She was inspired by my documentary, "The Making of a King," and when she got a job at Buzzfeed she wanted to highlight the kings in a big way. Having the four girls transformed is the "sexy" part of the drag experience and everyone loves a good transformation video. We knew a video like this could bring awareness to the drag king community and help build support and an audience for the film.
What kind of misconceptions or stigma surrounding drag kings are you attempting to dispel with this documentary?
The stigma comes from the perceived idea of what a drag king is -- a performer wearing a costume of jeans, a t-shirt and a pencil mustache -- which isn't very entertaining or stage worthy. The kings in the film move far beyond the stereotypical portrayal of masculinity to include celebrity and character illusions like Landon Cider's Pitbull or Phantom's Mad Hatter. They really push the boundaries and make you think about masculinity in all its different forms. So much time and effort goes into their makeup, performance mix, and the creation of a costume - and that's just for one number! Their level of talent clearly rivals that of the Los Angeles queens.
There is also a misconception that because some people have never heard of drag kings that it's a relatively new phenomenon. In fact, drag kings have a rich history and have been around since the late 1800s as stars in the British Music Hall. There have been ebbs and flows in the popularity of drag kings. One notable period was in the late 1990s with kings performing weekly in New York, London and San Francisco. There were books written and films made about drag kings during this time. We are currently experiencing a period of flow for drag kings and I hope that lasts for a very long time.
Drag kings tend to receive less visibility than drag queens -- why do you think this is? Why does this need to change?
There is currently only one show on national cable television that is devoted to highlighting drag culture and that's "RuPaul's Drag Race." After seven seasons there still hasn't been a drag king cast to compete, and it's not lack of trying. I know several very talented kings who have submitted audition tapes for multiple seasons. It's unfortunate that the show is the only platform for the drag community to be celebrated and recognized for their art and that kings have been excluded from that spotlight. We are trying to change that with our documentary and other collaborative projects. We know that kings all over the world perform alongside queens in shows, yes they are in smaller numbers, but they are definitely out there.
There are other forms of drag besides the traditional drag queen. Faux queen/bio queen/diva are [cisgender] females that perform female drag and bearded queens are [cisgender] males that perform female drag with a full beard. Having the visibility of the full spectrum of the drag community is so much more interesting! All of the various styles of drag, including kings, should be highlighted so that people can appreciate the art form, come to shows and leave with a new found appreciation of their talent... and maybe shake them up a bit!
What do you want people to take away from this documentary?
Drag kings are a subculture of a subculture, so first and foremost I want people to know that they exist. There is a strong bond and brotherhood among them and they lean on each other for support and strength. The audience will see that they work hard, if not harder, than the queens and constantly prove that they can reign just as fierce! Within the drag king community there is a range of gender identities that are as unique as the performers themselves. I hope the documentary will be a catalyst for conversations about gender that we so desperately need as a society right now. We are just beginning to scratch the surface of understanding. I want people to embrace the idea that drag is entertainment, it's art, and it's for everyone.
"The Making of a King" is currently in post-production and will be available in 2016. Head here for more .

Also on The Huffington Post: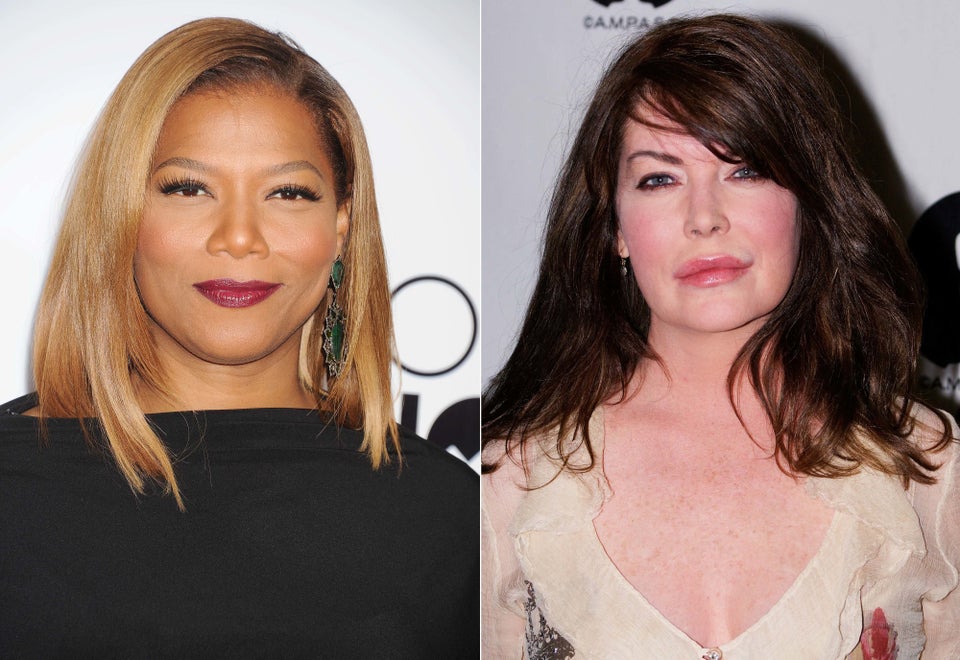 do not use
Popular in the Community