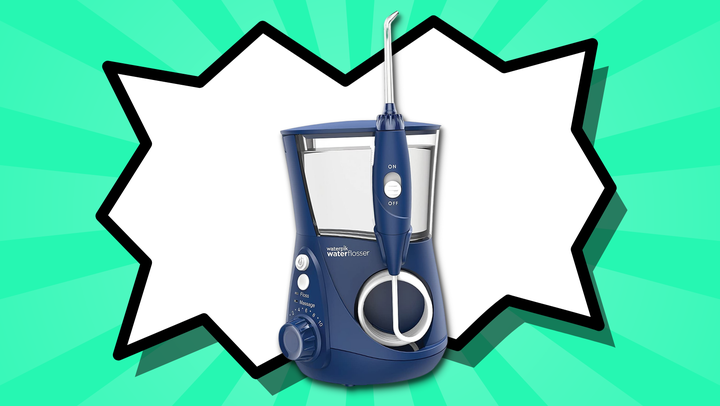 HuffPost may receive a share from purchases made via links on this page. Every item is independently selected by the HuffPost Shopping team. Prices and availability are subject to change.
It uses a pulse-modulation technology for maximum plaque removal and has a hydro-pulse massage mode to help stimulate your gums and improve circulation. The 360-degree rotating tip also ensures that pressurized water reaches all surfaces of your teeth, so no spot goes uncleaned.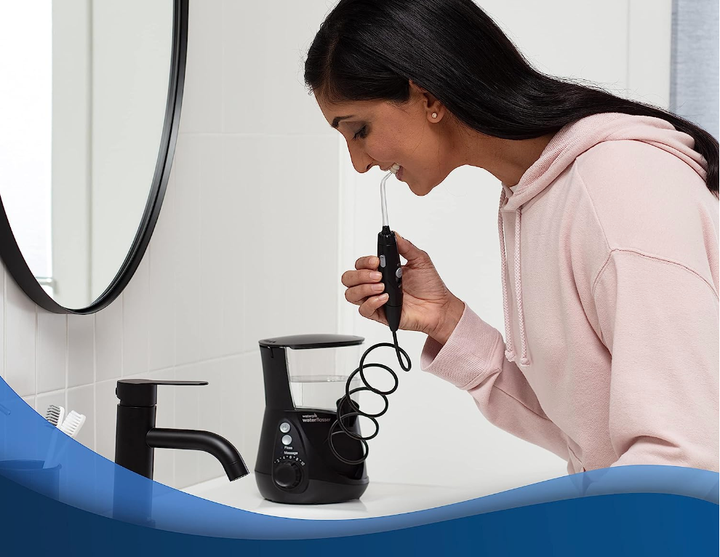 Considered by many people to be the gold standard in water flossers, the Waterpik Aquarius is a countertop system that features enhanced pressure with 10 cleaning settings and a 360-degree rotating tip that ensures the pressurized water reaches all surfaces of the teeth. It's available in black, gray, blue and white.

"This little appliance is great! I was going to the dentist for my yearly check up and found I had some dental problems. I bought this and it changed everything for me. I now have healthier gums and my dentist is amazed at how much of an improvement my gums have made. This thing gets all the stuff out of my teeth that I have been missing. I highly recommend it to everyone!!!! Worth the investment on your dental health." — I Am KW

"I was skeptical about buying this but I'm very happy with my decision - it's one of those things that actually does what it claims to do. I bought the counter top style because we don't travel that much anymore so I can't answer the question for "traveling" or Portability. I can say it's worth the money and much less expensive than the one my dentist tried to get me to buy from him. When I use it (before brushing) I can see particles of food going into the sink and my teeth feel very clean. By the time it is finished pulsing, I'm ready to brush and I don't feel I have to floss nearly as much (if any) after using it. I talked to one dentist who said there's really no need to floss if you put it on a high enough setting - I'm up to 9. I know some people might not be able to stand it that high (it goes up to 10) so I'm speaking for myself (I'm 73 years old) and not giving any kind of advice; just what works for me. The directions are simple and it doesn't take up that much space on the counter top. I would recommend this to anyone because it's been a great experience for me." — Bev Withrow
Before You Go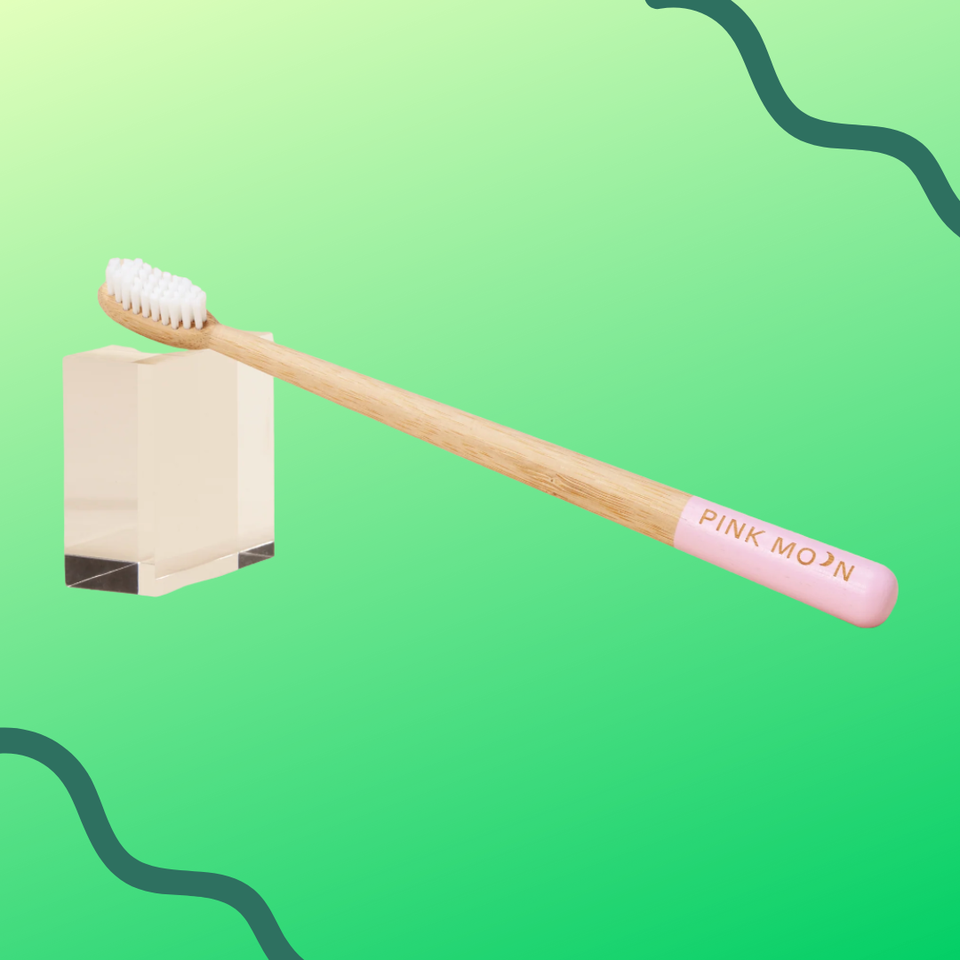 The 9 Best Recyclable And Bamboo Toothbrushes
Popular in the Community