To read about the other Culture Shifters for February, return to the list here.
For some, a casino visit is a chance to escape struggles or celebrate successes through a sea of games, bright lights and recklessness. But for Westside Boogie, a recent night of gambling saw him confronting nearly two decades of trauma — trauma that eight years of music and a couple of years of therapy haven't quite fixed yet.
Boogie, 33, grew up in Compton, California, with his father largely absent from his life. His mom told him that she dumped him because of his debilitating gambling habits, and he later deserted his son's life when he was 3 or 4 years old. And while Boogie has earned a career as one of the most insightful young rappers in the game, he can see the same flaws in himself as well.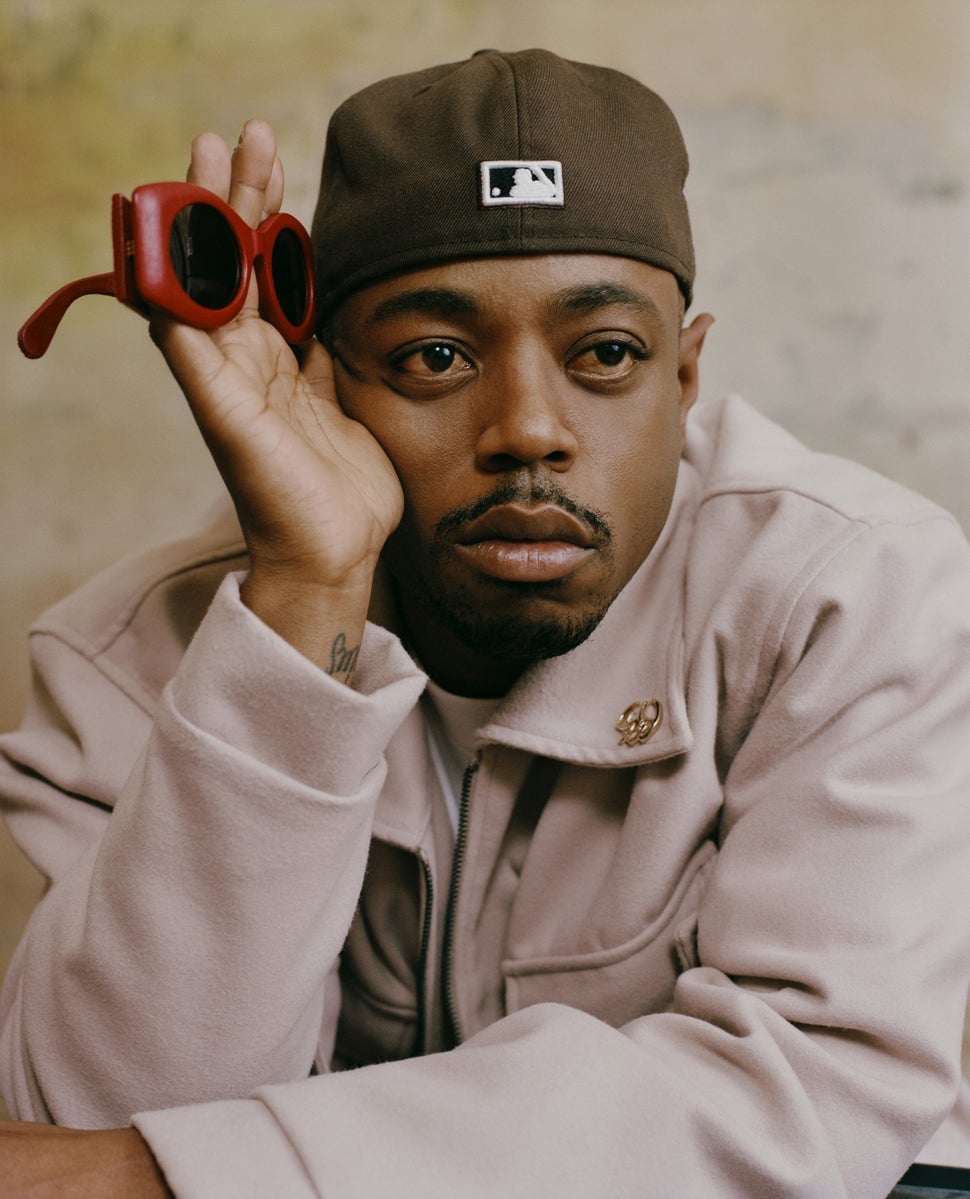 "I've noticed I have similar gambling problems. The rush I get from it, or it's been times I felt like that was a short way out," he explained. "I found myself at the casino, betting money I shouldn't have even been betting. I look up, and my father was just staring at me."
He hadn't seen his father in person since he was 7 years old, but here he was, exactly where his mother's stories would have stated that he'd find him.
"I'm grateful for the lessons that the universe gives you," he continued, adding that our phone conversation was the first time he's shared this story. "You gotta be aware that it's a lesson in that, and don't ignore it."
Through his intensely personal and vulnerable lyrics, Boogie is continuously working to process life's lessons and make the most of them. The title of his latest album, "More Black Superheroes," is a reference to what he feels is a litany of obstacles that Black men must hurdle on a regular basis.
"We go outside in the world and we survive situations, and we just look at it as a norm," he said. "I think we need to start giving ourselves more credit, because we deserve it."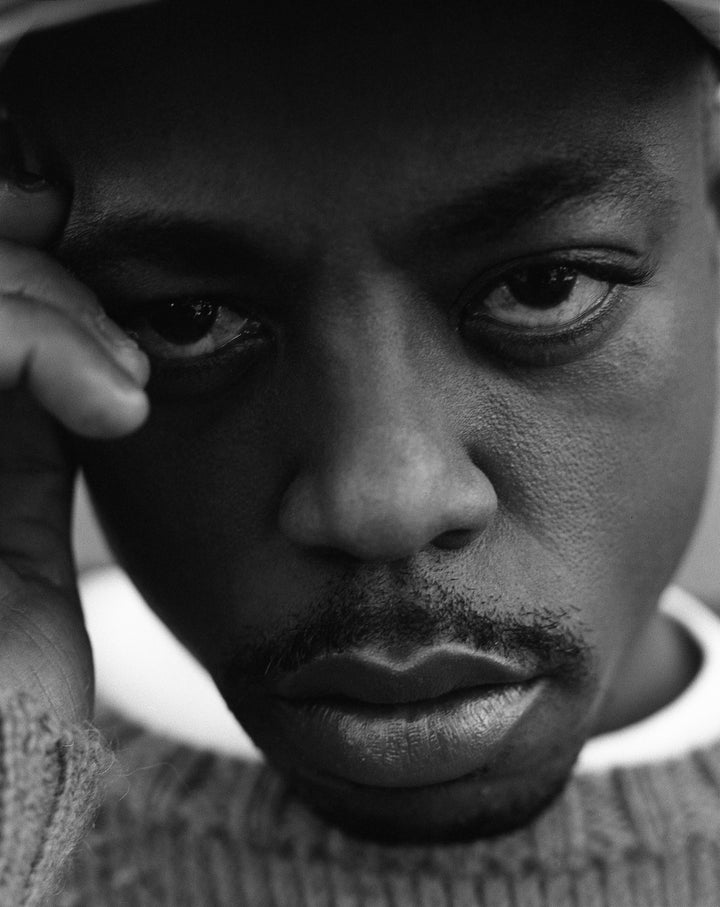 Boogie himself has weathered gangbanging from childhood, losing friends to police violence, dysfunctional family dynamics and painful romances — and he's able to channel all of those experiences through a stylistically diverse set of intricate, open-hearted rhymes and melancholy melodies.
"STUCK" sees Boogie confronting his survivor's guilt: He's made it out of Compton and benefits from the rap cred that comes with his Blood affiliation, but his homies are still in the trenches at home. He also uses multiple songs on the album to dive into the concept of trauma bonding, a term used to describe the emotional connections forged by people who have been through similar types of pain.
"PRIDEFUL II" discusses the roots of an unhealthy rebound romance with a woman who's coping with her own pains, and the Snoop Dogg-assisted "WINDOWS DOWN" finds him and his friends in the car sharing backwards-thinking while spiraling toward a crash.
"[Trauma bonding] is a term that's super important to me now, because I didn't learn it until maybe a year ago. I'm realizing now I even trauma bond with my homies, and I was just looking at it like it's something you do in [romantic] relationships," he said. "I think you should be able to deal with people in a peaceful space and not just relate through hurt, because then it kind of slows the healing process."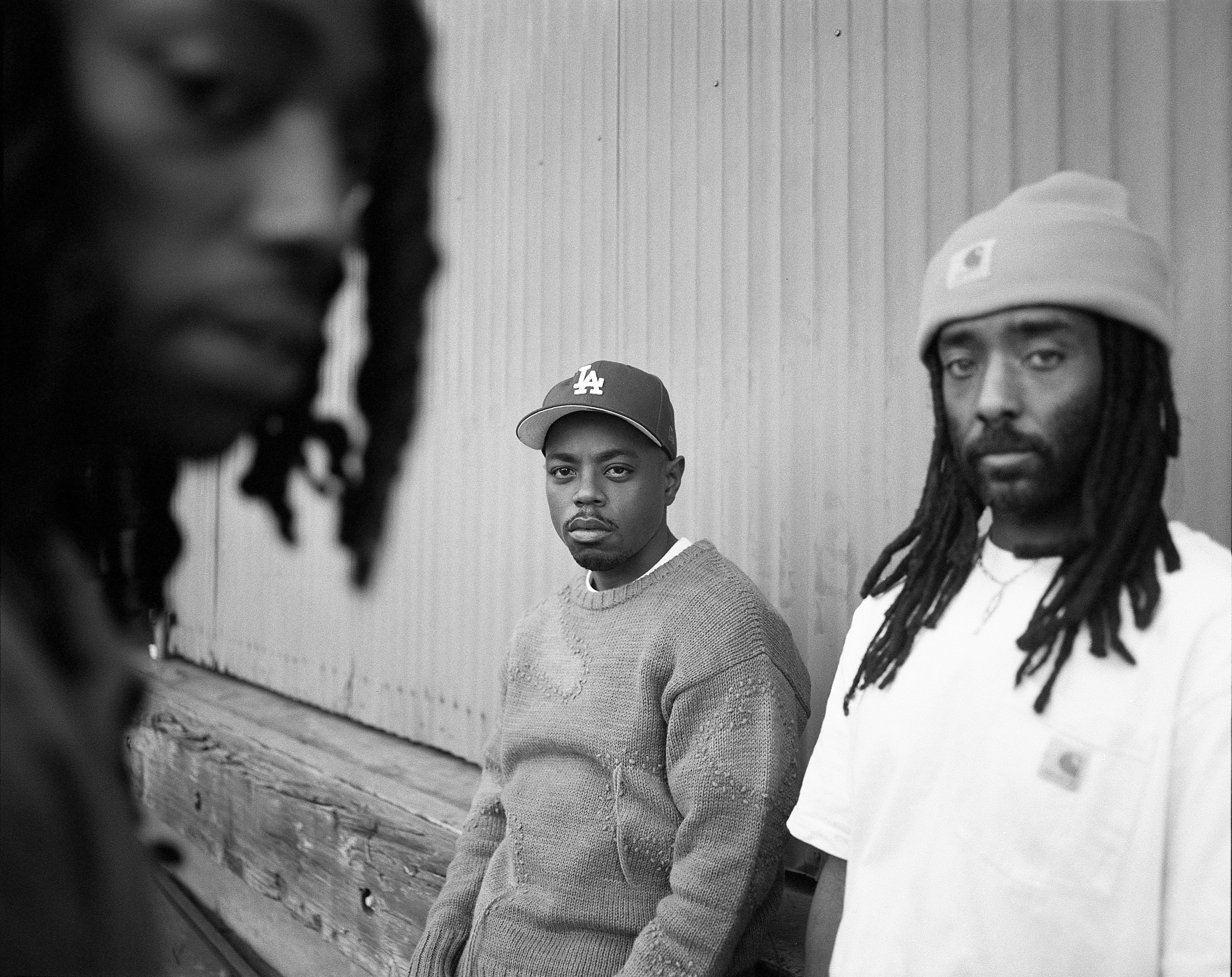 The clarity behind such songs stems, in part, from getting started in therapy. In the three years between "More Black Superheroes" and his 2019 studio debut "Everythings For Sale," he went through the breakup of a long-term relationship. He initially thought the relationship would lend itself well to a heartbreak album, like so many iconic musicians have created in years past. After all, he'd already crafted plenty of fan favorites that bordered on a Future-esque approach toward his own toxicity in his romances. But as the breakup began to weigh on him, he began to get professional help; LVRN, the management group who handles his career, proactively launched a mental health division for all their clients after seeing how such services helped their star, the singer Summer Walker. Boogie's music was already vulnerable and emotional, but he realized after starting therapy that he wasn't as self-aware as he thought.
"Even though it felt like I was taking some accountability in some of those [older] records, I was still playing the victim most of the time," he said. "I think therapy makes you be more accountable, and aware of the stuff you're saying. … As a Black man who keeps a lot of stuff in, it was good to finally have the tools to express myself."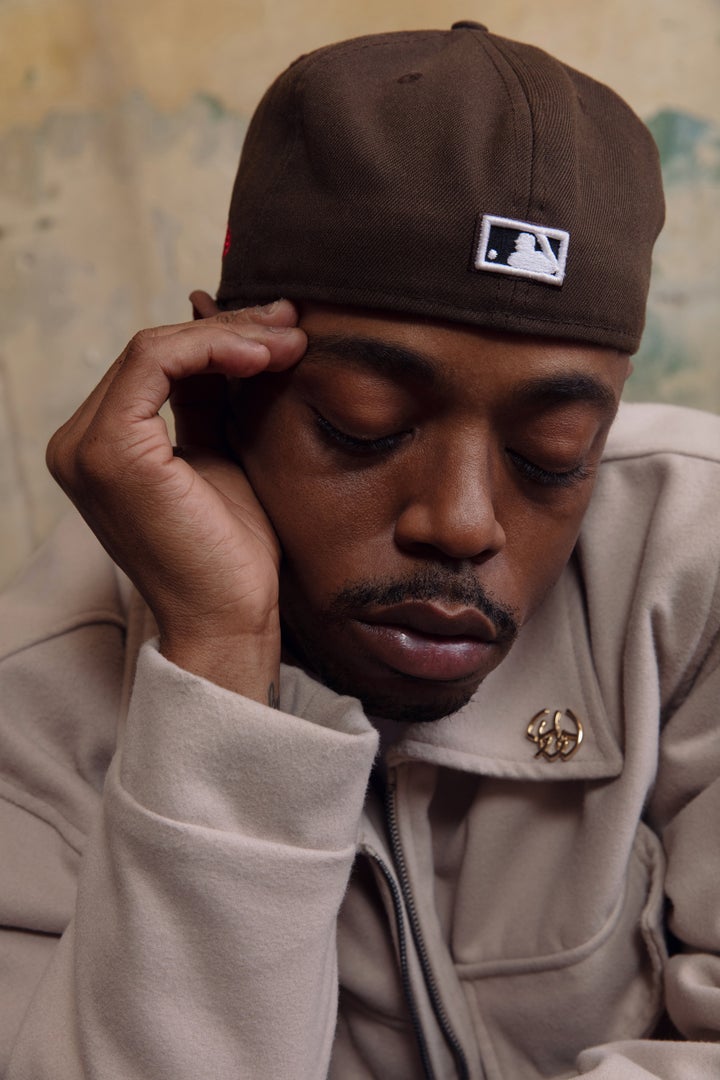 Self-expression wasn't an option for Anthony Dixson during his childhood. He and his mother dealt with several bouts of homelessness, and since his father wasn't around, she prioritized instilling strength in her son over all else.
"She didn't want me to go out in the world and be stepped on because I'm a Black boy. And she just looked at it like, 'Boys got to be tough,'" he recalled. "She never made it feel like it was a space to be emotional, or be sad, or be anything. It was just all, 'Toughen up, toughen up, toughen up.' It made me frustrated at her, and it kind of left my dad exempt from the blame because he wasn't around anyway."
He and his mother moved in with one of her old coworkers while he was in sixth grade, and Boogie became friends with the coworker's son. They began to attend church together, and that introduced Boogie to two of the most powerful forces in his life: music and gangbanging.
"As soon as I got [to church] they said, 'You got to be in the choir.' I fell in love with singing," he recalled, noting that he was placed with the girls because of his still prepubescent voice. "At the same time, it was some kids in the church who I just thought were the coolest kids ever. And I just started looking at my friend like he wasn't so cool no more. It's wrong, but that's how it happened."
"Growing up, it just felt like Compton was the harder place to be," he continued. "Our community glorifies the harder stuff, and it just looked cooler as a kid. My favorite color was already red because I loved Jason, the red Power Ranger, since I was a kid. It felt like I was meant to be a Blood."
He got caught up in gang life, but he still began to use his music as the source of expression that his family life didn't provide. Plus, there were stakes that came with sharpening his artistic voice: His son Darius was born when he was 20, and he had to provide a life for him.
In 2014 and 2015, Boogie released two mixtapes, "Thirst 48" and "The Reach," that dove into Los Angeles gang culture, the poverty and nomadic nature of his childhood, and the constant tumult with a woman he's in love with. "Bitter Raps" criticized inauthenticity and grasps for attention while admitting that he falls victim to similar tendencies; "Further" angrily mourns the murder of 6-year-old Tiana Ricks, and ponders the senseless gang dispute between a pair of cousins who live in different hoods. "J#m#sh#" begins the seesawing nature of a friendship-turned-romance that would continue to be the basis for several mixtapes to follow.
Just as interesting as his content, was his vocal and stylistic variety: He speaks with a distinctive lisp, shifts between sharp, pointed raps and raspy melodies, and sounds just at home on somber, Kendrick Lamar-esque West Coast sounds and the variety of beats that his collaborators can enlist him for.
Boogie landed a deal with Interscope Records based on his powerful mixtape output, and continued to create mixtapes like "Thirst 48: Pt. II." But he was eventually shelved, collecting dust on the label until Eminem's manager Paul Rosenberg discovered his music. Em signed Boogie to his own Shady Records, speeding up his trajectory under the partnering Interscope.
"Everythings For Sale" earned critical praise for more of the melancholic openness that had fans so excited about Boogie in the first place. "Silent Ride" and "Whose Fault" showcase fuck boy tendencies in relationships, while songs like "Lolsmh" and "Swap Meet" bare his street machismo as a contrast for his own hopes for love and presume his street audience's disinterest in his emotional tumult. On the album opener "Tired/Reflections," he admits that he's a piece of work. "You're right, I am fucking tired. I'm tired of working at myself, I wanna be perfect already," he laments. "I'm tired of the dating process, I wanna know what's certain already. I'm tired of questioning if God real, I wanna be murdered already."
But with his own journey as a father and his evolving understanding of his mother's parenting, he's taking it a bit easier on himself these days. He's currently housing Darius' mother in their home (to the chagrin of his own dating life) to show the importance of respecting her despite them not being a couple anymore, while watching his son pursue his dreams of being a basketball star. His son didn't have the history of gangbanging that he did, but Boogie still recognizes that his son has had his own share of trials: He's lived with Boogie's mother and his former partner's mother, been inside of the latter's house when it was shot up, and has seen his father get record deals, run out of advances, move into nice homes, get evicted, and everything in between.
"My baby is so fucking strong, dog. He done been through so much as a child that I couldn't even imagine going through when I was a kid," he said. "... I do feel bad sometimes, but some things are just out of my control. All I can do is put my best foot forward and make sure I'm honest with him through the whole process. I don't hide any of it from him because these lessons are only going to help him in the future."
He's also a lot more empathetic to his mother's missteps in how she raised him. "I felt like it was just my mom's responsibility to give me this emotional IQ, which is not right," he said. "Because when my kid get mad at me, I'm realizing, 'Damn, I'm still human. He think I got it figured out? Ni**a, I'm still learning.' I should have been giving my mama that same grace, because I want it now, bad, with this 13-year-old."
But his relationship with his own father still has a long way to go. Their chance meeting at the casino hasn't made him open up much more: He gave his father his phone number, but the two haven't had any open conversations.
"I tried to give him some money. He said he didn't want my pity money," he said. "He's still been texting me saying, 'Can we talk?' And I haven't been able to reply."
"But that lets you know that I'm still growing," he admits. "Therapy has only put a little dent in this stuff I need to be working on."