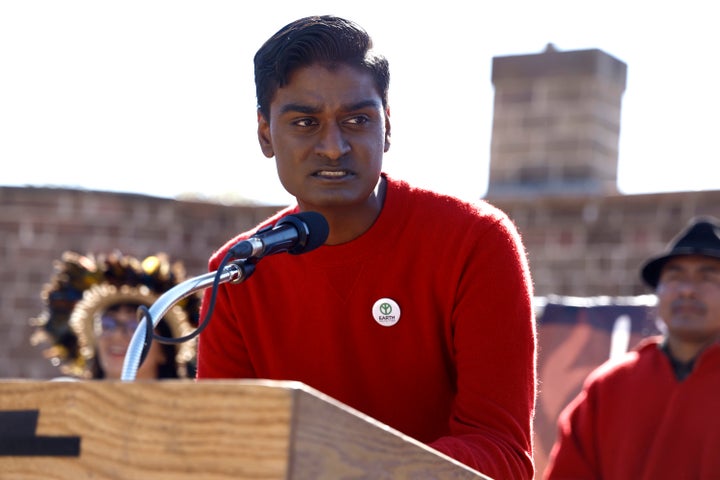 If you, too, sometimes feel discouraged by the state of things or by a lack of progress, understand that your emotions are valid and you're not the only one.
Below, activists and organizers share their go-to tips for when they feel discouraged:
Give yourself space to feel your emotions.
"It is incredibly easy to feel discouraged, overwhelmed and sometimes even hopeless as a transgender activist today. I don't remain positive all the time; letting myself experience the more difficult feelings is essential to my well-being. I remind myself that I deserve the space to grieve, to be in pain, and to be angry. Simultaneously, I am certain that anti-trans rhetoric will not dominate forever. I have abundant hope for the future. But I don't use this faith in the future to dismiss the feelings of despair that I have now. I hold both hope and grief together — I believe this is how I respect and hold sacred my own humanity." — Schuyler Bailar, a former NCAA athlete and advocate for trans inclusion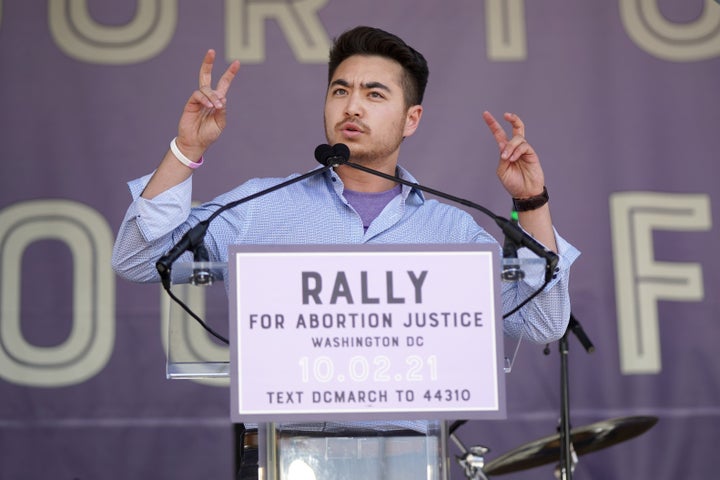 Focus on the positive change you have seen or inspired.
"When it feels like change is not happening, or is moving in the wrong direction, I choose to see the change around me. The change that I have created in the world. I spend time with the patients whose lives I have touched and changed, I speak to mentees and those I have trained and inspired to do this work. I receive back some of what I give. This energizes me to keep pushing and creates an endless flow of energy between me and the work I care about." — Blair Peters, a gender-affirming plastic surgeon at Oregon Health Science University and LGBTQ+ activist
"When activism feels discouraging, I find that there is always good news somewhere. You just have to look for it. Lots of good news has happened lately; we have pro-choice wins in Chicago and Wisconsin. Focusing on those little moments is key to maintaining your peace." — Olivia Julianna, director of politics and government affairs at Gen–Z for Change and abortion rights advocate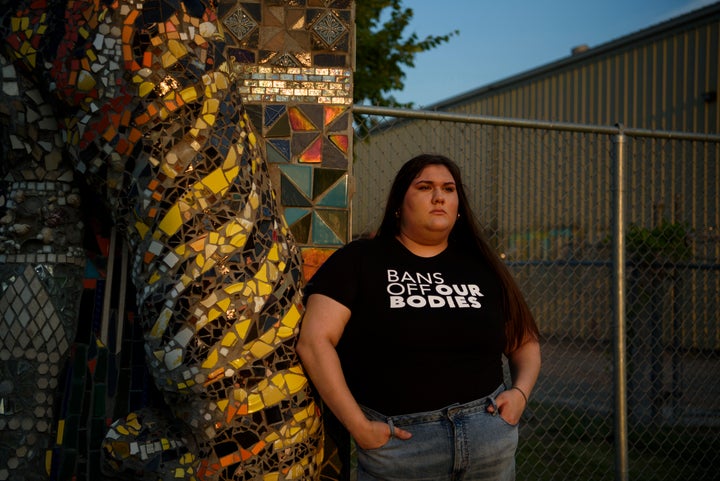 Find strength in community.
"Connecting with like-minded individuals who share the same passion and goals has been essential for me. By engaging with fellow youth activists, I am reminded that we are in this together, and our collective efforts can make a significant impact. Sharing our experiences, frustrations and triumphs allows us to learn from each other, build resilience, and foster hope. This sense of community and mutual support empowers me to keep pushing forward, even when the path seems daunting." — Sophia Kianni, founder of Climate Cardinals and climate activist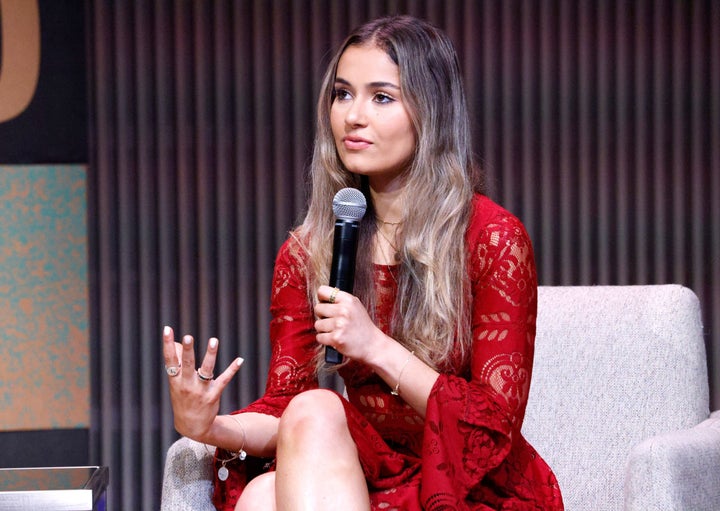 Draw inspiration from your ancestors' resilience.
"I draw inspiration from the countless activists, leaders and trailblazers who have dedicated their lives to fighting for justice, even when it seemed impossible, in the generations before us. Their unwavering commitment and steadfast resolve demonstrate that change, while slow, is achievable. I find strength from their contributions that have laid the groundwork for the progress we see today. By turning to the stories of resilience and hope within our communities, I am reminded that change, though incremental, is possible and that our collective efforts can and will make a difference." — Kevin J. Patel, founder of OneUpAction and climate activist
"When I feel discouraged, I remind myself that I am a living, breathing manifestation of my ancestors' wildest dream, and when it comes to remaining resilient, pushing for progress and following through on the legacy of those who came before ... no organizer possesses a greater responsibility than that." — Anya Dillard, founder of The Next Gen Come Up and social justice advocate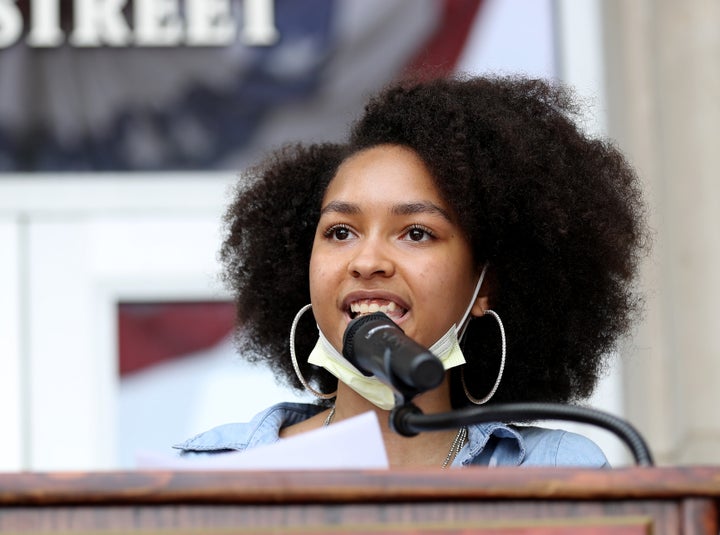 Take a break and engage in activities that bring you joy.
"When I feel burnt out or depressed, physical activity and puppy time are the best things to get me out of that rut. I sort of just rotate through the above items, and if I need even more time, I do tend to binge-watch some favorite TV shows." — Nadya Okamoto, founder of PERIOD and a menstrual equity advocate
"I wake up and have a quiet hour every morning where I watch the news, drink coffee, light my favorite candle, and watch birds off my balcony. I also make sure to take my vitamins and drink plenty of water every single day." — Julianna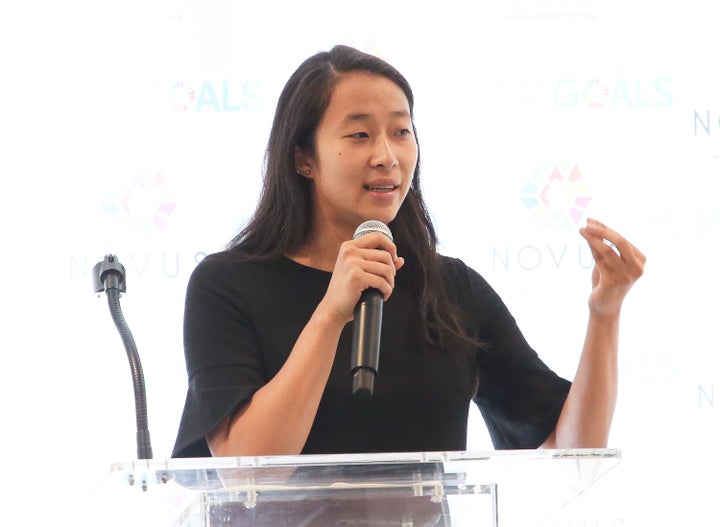 Immerse yourself in nature.
"As a climate activist, one of my primary sources of motivation and inspiration is the environment itself. Spending time in nature helps me reconnect with the reason behind my activism and serves as a reminder of what we are fighting to protect. Observing the beauty and resilience of our planet helps to alleviate my feelings of discouragement and rekindle my passion for the cause. It is a powerful reminder that nature is worth fighting for, and our efforts, no matter how small, can contribute to preserving and restoring the environment." — Kianni
Give yourself some grace.
"With the current state of things, I often find myself feeling powerless. When experiencing these emotions, I find it really helpful to take a step back and engage in positive self-talk to feel uplifted. I give myself daily affirmations to combat feelings of self-doubt that arise from feeling like my voice isn't being heard. Self-compassion is the most powerful tool I use to catalyze the change I wish to see in this world." — Gigi Robinson, a chronic illness advocate, author and speaker