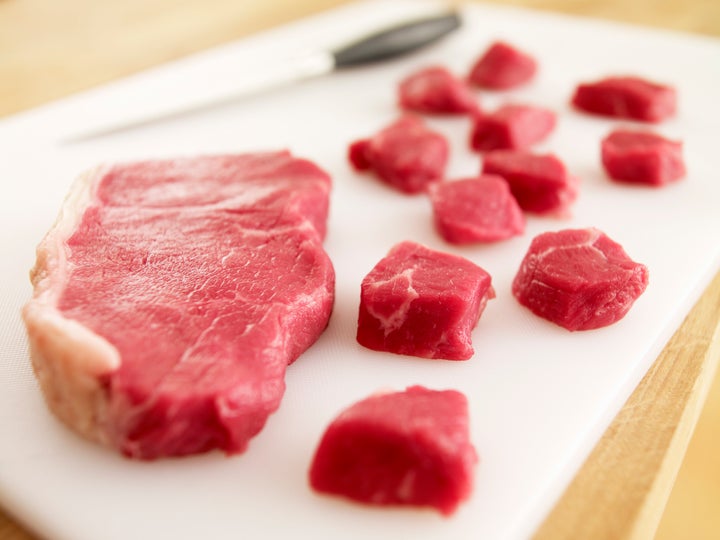 Take a look at any cooking show, restaurant kitchen or Instagram food influencer and you'll see a variety of cutting boards, with everyone having their own allegiance to a certain material. Some prefer hard plastic, whereas others love wood or bamboo.
But if you're concerned about food safety, which type of cutting board is the most sanitary?
A new label has recently entered the conversation: antibacterial cutting boards. But before spending money on yet another cutting board, we wondered: Do you really need an antibacterial cutting board? What does that mean, exactly? We spoke with some food safety experts, and here's what they had to say.
What is an antibacterial cutting board, anyway?
While antibacterial cutting boards come in many materials, some are naturally antibacterial and some are synthetic. One goal they have in common is eliminating pathways for bacteria to live on the surface, or in cracks and crevices.
"In general, cutting boards come in different materials, including thin or thick plastic, wood, glass, metal, bamboo, pressed wood or stone," explained Trevor Craig, a food safety expert at Microbac Laboratories. Many antibacterial boards have "coating or material that creates environments that do not support the growth or survival of bacteria."
While some antibacterial cutting boards are plastic, there are steel and wooden ones, too. Antibacterial boards can't be damaged as easily as cheaper boards, and without cracks for bacteria to hide in, germs can't survive a good cleaning as easily.
Before purchasing an antibacterial cutting board, Craig said you should know that "some materials, like wood, already have natural antimicrobial effects."
Wood with antimicrobials can kill off mold, mildew and other microbes in addition to bacteria. A 1994 study in the Journal of Food Protection found no trace of dangerous bacteria intentionally applied to wooden cutting boards and allowed to soak into the wood.
How many cutting boards do I need?
Although owning an antibacterial cutting board is good step to ensuring food safety, you shouldn't stop there. To stay safe from cross-contamination, it's advised that you have more than one board ― at the very least, one for meat and another for vegetables and fruit, said food scientist Bryan Quoc Le.
"Fruits and vegetables are usually consumed raw. If meat were to be used on the same board, there could be contamination," Le said.
How do I sanitize my cutting board?
Even with two boards, it's essential to clean them thoroughly. Many are now dishwasher-safe.
"Wooden cutting boards should be hand washed, but most plastic or metal boards can go into the dishwasher," Craig said. Follow the manufacturer's instructions.
All cutting boards, including antibacterial ones, should be washed regularly with soap and water. But if you want to take it further, the U.S. Department of Agriculture suggests washing your boards with diluted bleach ― 1 tablespoon of unscented liquid chlorine bleach per gallon of water.
When should I replace my cutting board?
"Plastic cutting boards should be replaced once every one to five years," Le said. "For wooden cutting boards, they can be replaced once they are warped or have excessive large grooves from water damage, which can trap mold and bacteria."
The USDA and the Food and Drug Administration both suggest replacing your cutting boards, no matter the material, when you notice they have become excessively worn, or have hard-to-clean cracks. This includes cutting boards that claim to be antibacterial.
Below, we rounded up some antibacterial cutting board options to consider. They can make great gifts for your next shower or housewarming. Or, if you need a new one for yourself, look no further than right here.
HuffPost may receive a share from purchases made via links on this page. Every item is independently selected by the HuffPost Shopping team. Prices and availability are subject to change.
Before You Go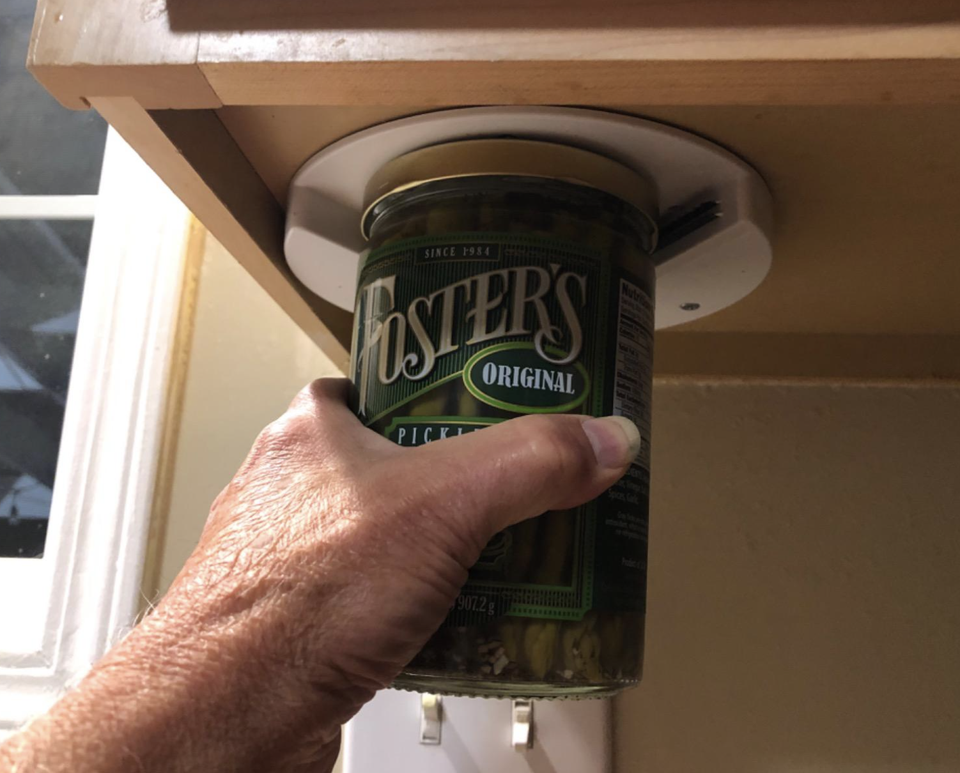 26 Kitchen Products That'll Make You Think, "Why Didn't I Own That Already"