Trader Joe's and Sprouts Farmers Market have been hit hardest by customer defections since Amazon cut prices at Whole Foods, a data analytics firm said on Tuesday.
On that day, Whole Foods' customer traffic spiked 31 percent from a year earlier, according to a Thasos Group analysis of location data from millions of mobile phone users.
Traffic was up 17 percent during the full week after the price reductions and remained up 4 percent for the following week, ended Sept. 16.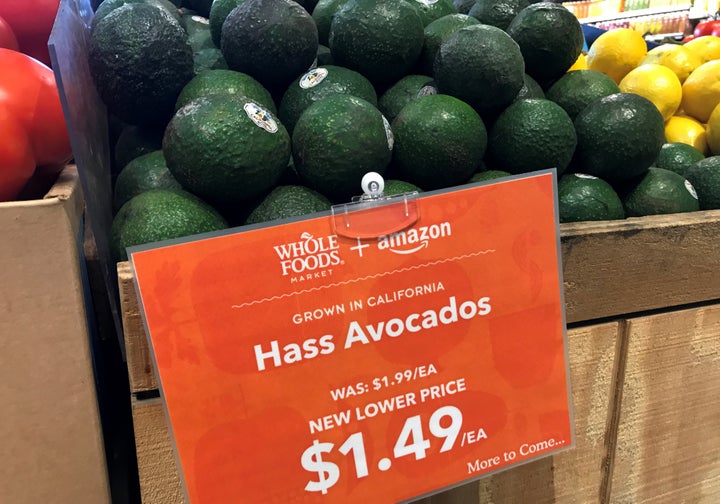 Although Trader Joe's and Sprouts saw the greatest percentage of their customers visit Whole Foods, the biggest losers in terms of actual shoppers were Wal-Mart and Kroger, the leading U.S. grocery sellers with millions of customers.
The price reductions did not attract customers outside Whole Foods' traditional upper-income demographic. They also did not convince consumers to drive longer distances to shop at Whole Foods, said Thasos Group Chief Executive Greg Skibiski, who added that the data used for the Whole Foods competitive analysis includes 10 percent of the U.S. population.
Foursquare, which analyzed the mobile phone movements of more than 2.5 million Americans, said traffic to Whole Foods was up about 13 percent the first week after the price cuts and remained up 8 percent after the second week.
Reporting by Lisa Baertlein in Los Angeles; Editing by David Gregorio and Bill Rigby