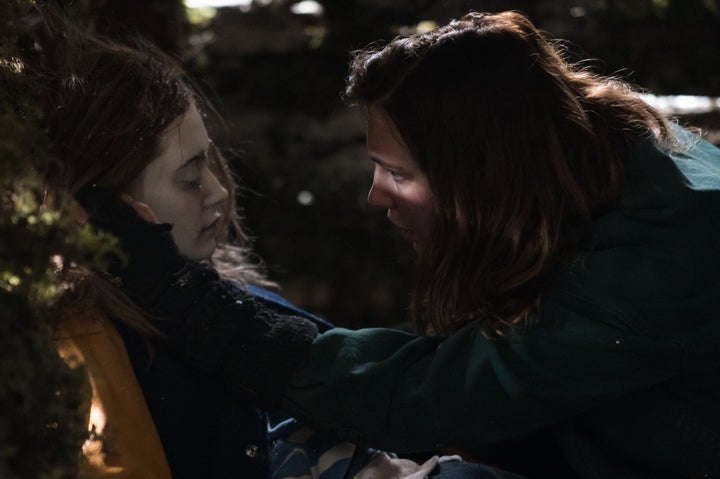 OK, but where is the cannibalism?
That question has been front of mind ever since "Yellowjackets" first put Twitter users in a chokehold when the Showtime series debuted in late 2021. Right away, audiences started calling it the "cannibalism show," even though the first season just grazes the concept while focusing on more familiar stories of teenage trauma, murder and female toxicity.
"Yellowjackets" is actually about women struggling to navigate the effects of their teenage years, when they were high school soccer teammates who resorted to desperate measures after getting stranded in the Canadian wilderness for 19 months in the '90s. While that's an interesting concept on its own, the show garnered an intrigue of horror around a broken promise.
The thought of cannibalism always hung over the series, taunting genre-hungry fans with unfulfilling flashback scenes that would cut away before actually showing anything remotely savage. Instead, creators Ashley Lyle and Bart Nickerson would divert our attention to questions that would ultimately sustain their over 5 million weekly viewers in Season 1.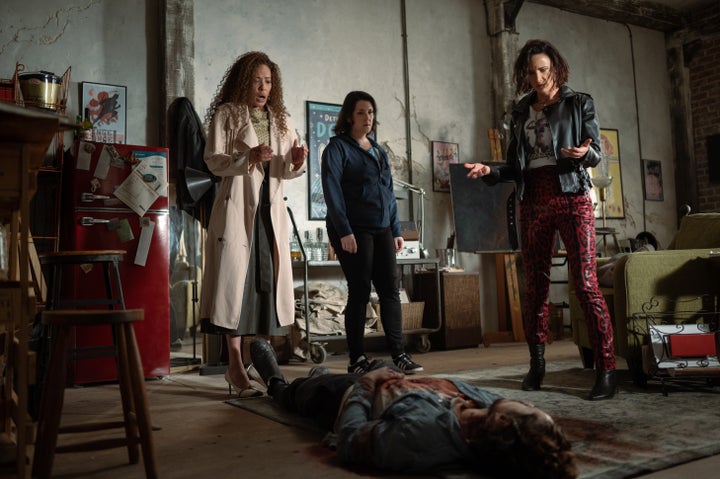 How did so many of the teens survive? And how were they finally rescued? The first season embarked on such a slow crawl to get to these answers that you practically forgot about them. And yet, 10 episodes later, audiences still hung on with little clarity and zero cannibalism.
It got to the point where Lyle and Nickerson had to provide an explanation. "It wasn't that we set out to be like, 'Well, there will be no cannibalism in the first season,'" Nickerson told The New York Times amid the rollout of Season 2, which had its broadcast premiere Sunday.
"It was more that it didn't feel like we had gotten the characters to a place where that would feel organic. We wanted viewers to be with them as much as possible to make this seem like not a salacious choice, but the only choice."
There's a lot to pull from his statement, considering that cannibalism can hardly be separated from its salaciousness. And that doesn't automatically make it derogatory in a fictional narrative — especially not one like this, where the circumstances and characterizations provide ample buildup for something like cannibalism to manifest.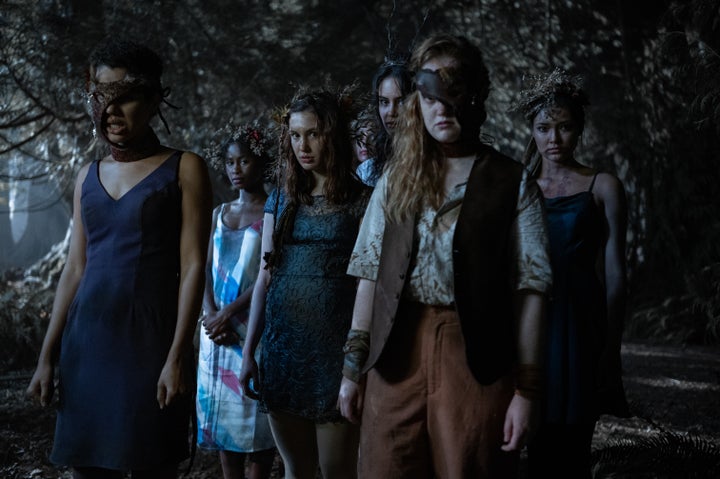 But it often didn't seem like the "Yellowjackets" writers trusted the unique compulsions of their characters to really bring the audience to the show's most grisly point, even though their stories are what ultimately propel the show.
They are a bevy of deeply flawed and complex girls and women reluctantly bound together by a series of increasingly awful events from their formative years in the woods — or so we're to infer, based on vague references and flashbacks.
For some audiences, finding out the answers to all the questions that "Yellowjackets" poses, but hardly explores, is more than enough. Part of that is an exercise in viewers' stamina and the writers' ability to build suspense. But most interestingly, it has to do with a morbid curiosity for what could potentially transpire.
In the meantime, let's get back to the show's most promising aspect: the characters. There's the quietly homicidal housewife Shauna (played by the brilliant Melanie Lynskey) and the increasingly disturbing teammate-turned-politician Taissa (portrayed creepily both as a teen by Jasmin Savoy Brown and as an adult by Tawny Cypress).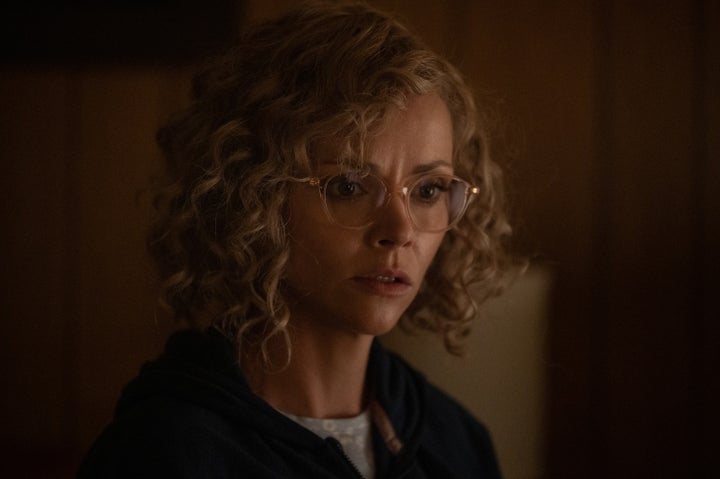 There's also the psychopathic Misty (Samantha Hanratty as a teen and Christina Ricci as an adult), holier-than-thou Lottie (Courtney Eaton as a teen and, in Season 2, Simone Kessell as an adult), and, lest we forget, the emotionally wrecked Natalie (Sophie Thatcher in the '90s and Juliette Lewis in the present day).
And many, too many, more.
While each character sounds interesting on paper, the show's trouble is that the staggering number of them — most played by two different actors across as many timelines — means that some of their stories are woefully shortchanged.
Each one-hour episode sets its sights on peeling back the layers of at least five different characters, which often feels like an arduous chore for the audience. There's not enough room in the show for each one of their stories to breathe or sometimes even fully develop. The second season, while tighter in some regards than the first, replicates this issue.
Shauna, for instance, has a consistently engrossing, digestible yet still complicated storyline. It includes teenage pregnancy and covering up her boyfriend's murder, with help from her husband (Warren Kole), as their extremely annoying teenage daughter (Sarah Desjardins) continues to be just that.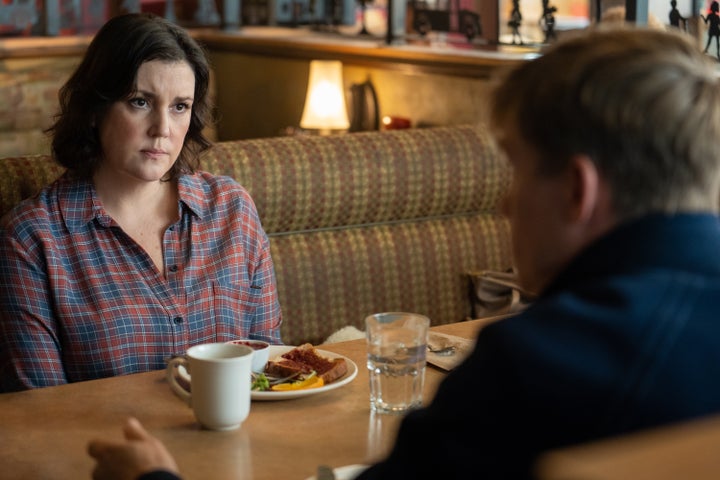 (That last part raises another question: When can we find out what happened to the baby Shauna gave birth to in the wilderness last season?)
Meanwhile, as fascinating as it is to watch Misty have unhinged moments in plain sight, there hasn't been a satisfying explanation for why she behaves this way — and the introduction of Walter (Elijah Wood) as her enigmatic sidekick in Season 2 doesn't really help.
The same is true for Lottie and Taissa, whose extended storylines prompt even more unanswered questions (more on that in a bit). Van, compelling as a teen (Liv Hewson), is far less so as an adult (Lauren Ambrose, rounding out the '90s actor renaissance here).
And even though Natalie has a more robust story than others, she's still flailing as a character after getting kidnapped by grown-up Lottie and her disciples.
Plus, there are so many other characters — including the young male coach (Steven Krueger) — who sometimes emerge with a few lines of dialogue, then disappear and later return, and we have to remember what their storyline was again.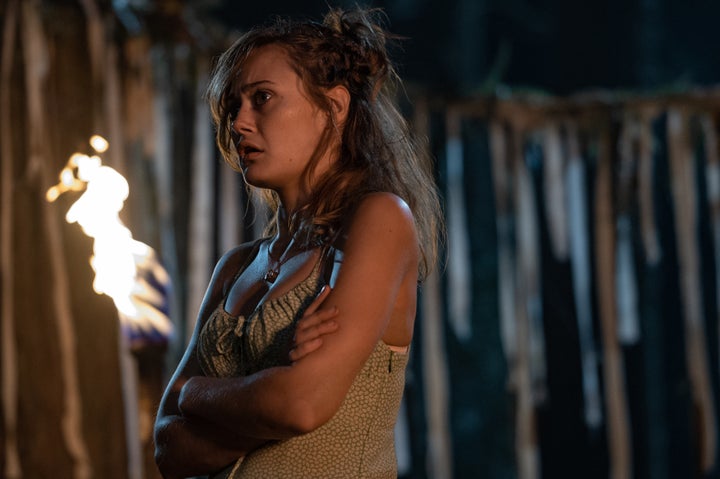 If only there were a way to streamline the narrative — like, say, if more of the cast was eaten or otherwise downsized — the "Yellowjackets" writers could smooth out their story a bit.
This isn't to suggest that cannibalism is the answer. But it's certainly an answer to the show's biggest issues. Judging by the first six episodes that were provided to critics, Season 2 seems to understand this. In fact, it attempts to confront two areas of concern: the show's thinly written characters and its awkward flirtation with genre.
While the end of Season 1 confirmed that teammate Jackie (Ella Purnell) doesn't live to see adulthood, Season 2 delves into the grittier details of what happened to her. And with that, "Yellowjackets" does what it fails to do 75% of the time: write a perfectly fulfilling plotline.
That said, maybe juggling two different chronologies puts a strain on the narrative from which the writers never fully recover. It often feels like the entire '90s plot grows increasingly obscure in their efforts to maintain suspense with little payoff. Shauna's is the only coherent storyline that oscillates between the two eras — no wonder she's such a fan favorite.
Taissa, on the other hand, is still a source of frustration. In the first season, "Yellowjackets" gave us glimpses of her nighttime wanderings in the wilderness for which she's unable to account, later reappearing from them bloodied and disoriented. Those provided enough of a thrill to keep audiences going.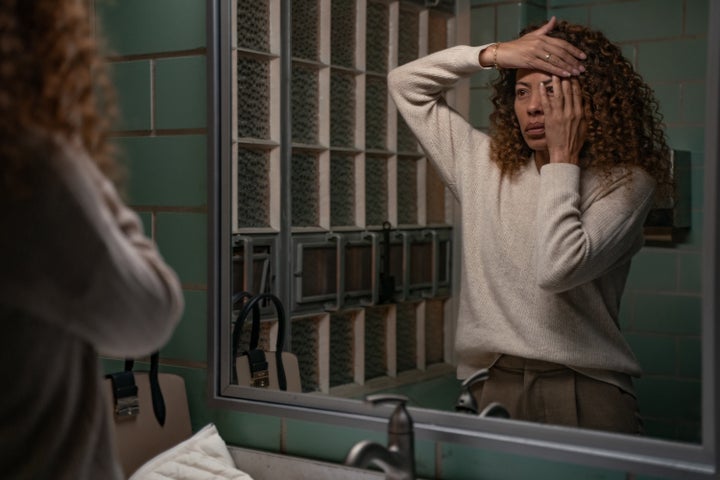 But with those amblings becoming more gruesome and sacrificial in her adult years in Season 2, dismantling her marriage and threatening her career, they're now an exasperating watch. We know a little more, but the constant teasing — rampant on this show — tests audiences' patience to the point where it is a challenge to care anymore.
What is Taissa's actual issue, anyway?
As with most of the characters on "Yellowjackets," we're to presume that what's going on with Taissa, the only central Black character, stems from the trauma of whatever they endured in the wilderness. But, like with Misty, there's some evidence that their psychoses preceded that team trip — and this hasn't been adequately reconciled on the show.
There is a lot to nitpick with "Yellowjackets," an overly ambitious series that sounds more appealing than it actually is. It should get props for the concept and assembling a truly dynamite cast. But, even now in Season 2, it's coasting a bit too much on intrigue, only sporadically bringing the audience to its most grisly narrative points.
To sustain the momentum that "Yellowjackets" has built thus far, it needs to be sharper, polish its storytelling and take much bolder leaps — pursuing both the macabre and the traumatic in equal measure. The show has relied too much on its potential. It's time to explode expectations.
Related
Popular in the Community