With the never-ending news cycle, it's easy to miss great images that fly under the radar. We've got you covered.
We're highlighting exceptional photos from around the world for the week of Oct. 5 to Oct. 11. Check them out below. 
ABOVE: Demonstrators clash with riot police in Quito on Oct. 9, 2019, on the second day of violent protests over a fuel price hike ordered by the government to secure an IMF loan. The violence broke out as thousands of people representing indigenous groups, farmers and labor unions marched on a square in downtown Quito near the government headquarters demanding that Moreno reinstate fuel subsidies.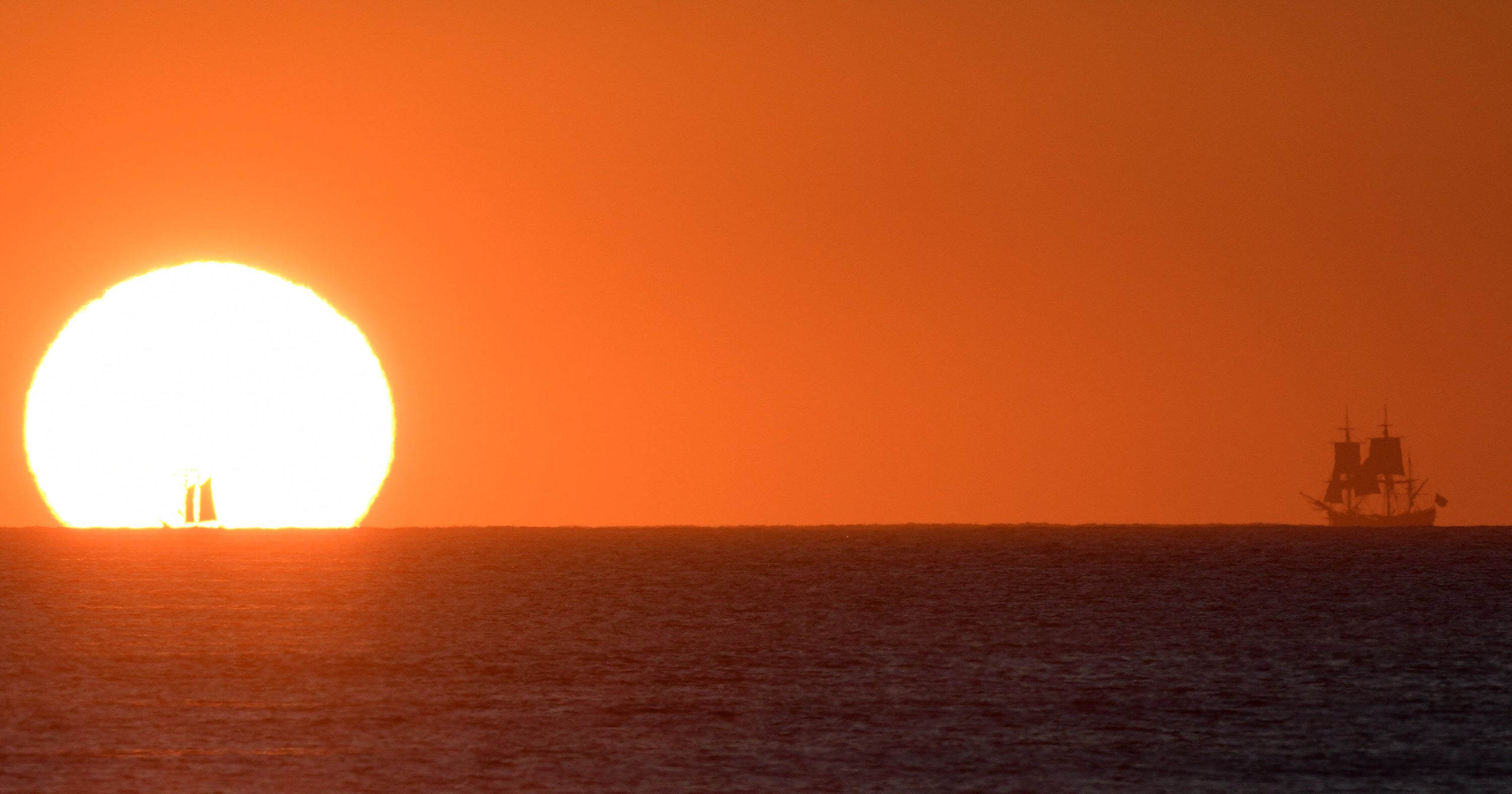 Tall ships arrive in Tūranganui-a-Kiwa and are greeted by waka on Oct. 8, 2019, in Gisborne, New Zealand. This year marks 250 years since the first onshore meetings between Māori and Europeans.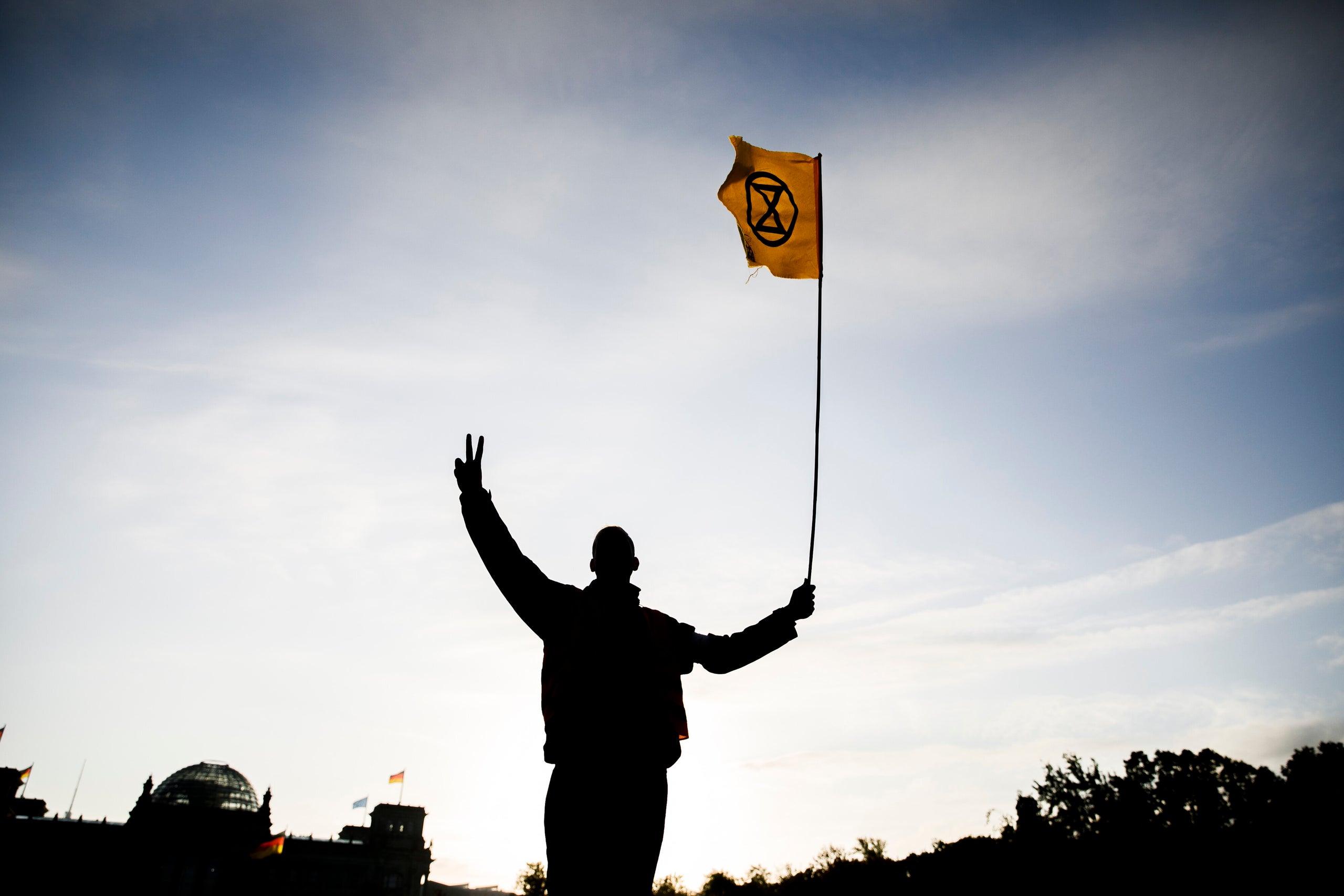 A climate activist waves a flag between the Reichstag Building and a camp they have pitched next to the Chancellery in Berlin, Germany, on Oct. 9, 2019.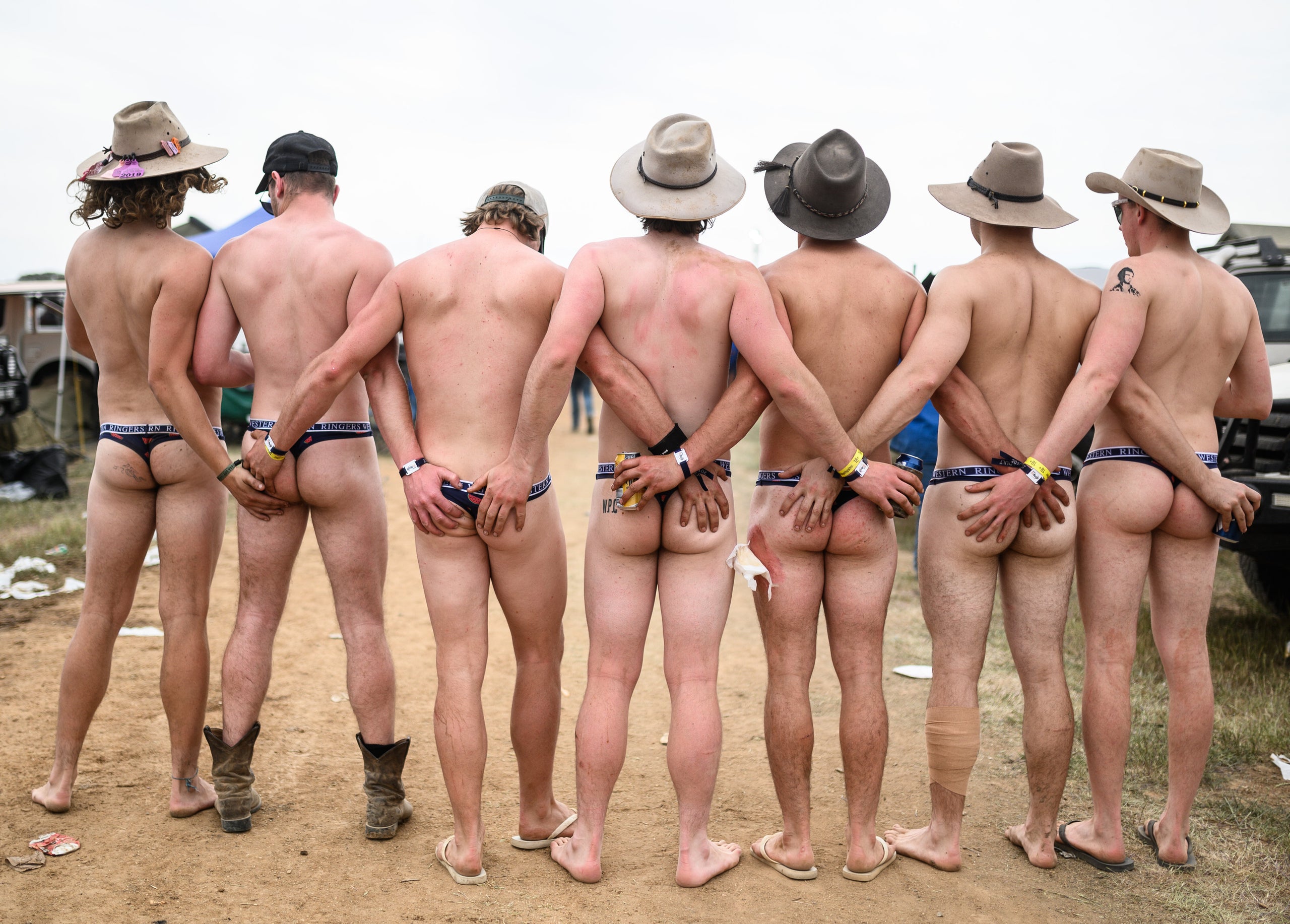 A group of male festival-goers in their underwear pose for a photograph at the 2019 Deni Ute Muster in Deniliquin, Australia, on Oct. 05, 2019. The annual Deniliquin Ute Muster is the largest ute muster in Australia, attracting more than 18,000 people to the rural town of Deniliquin to celebrate all things Australian and the icon of the Ute in a weekend of music, competitions and camping.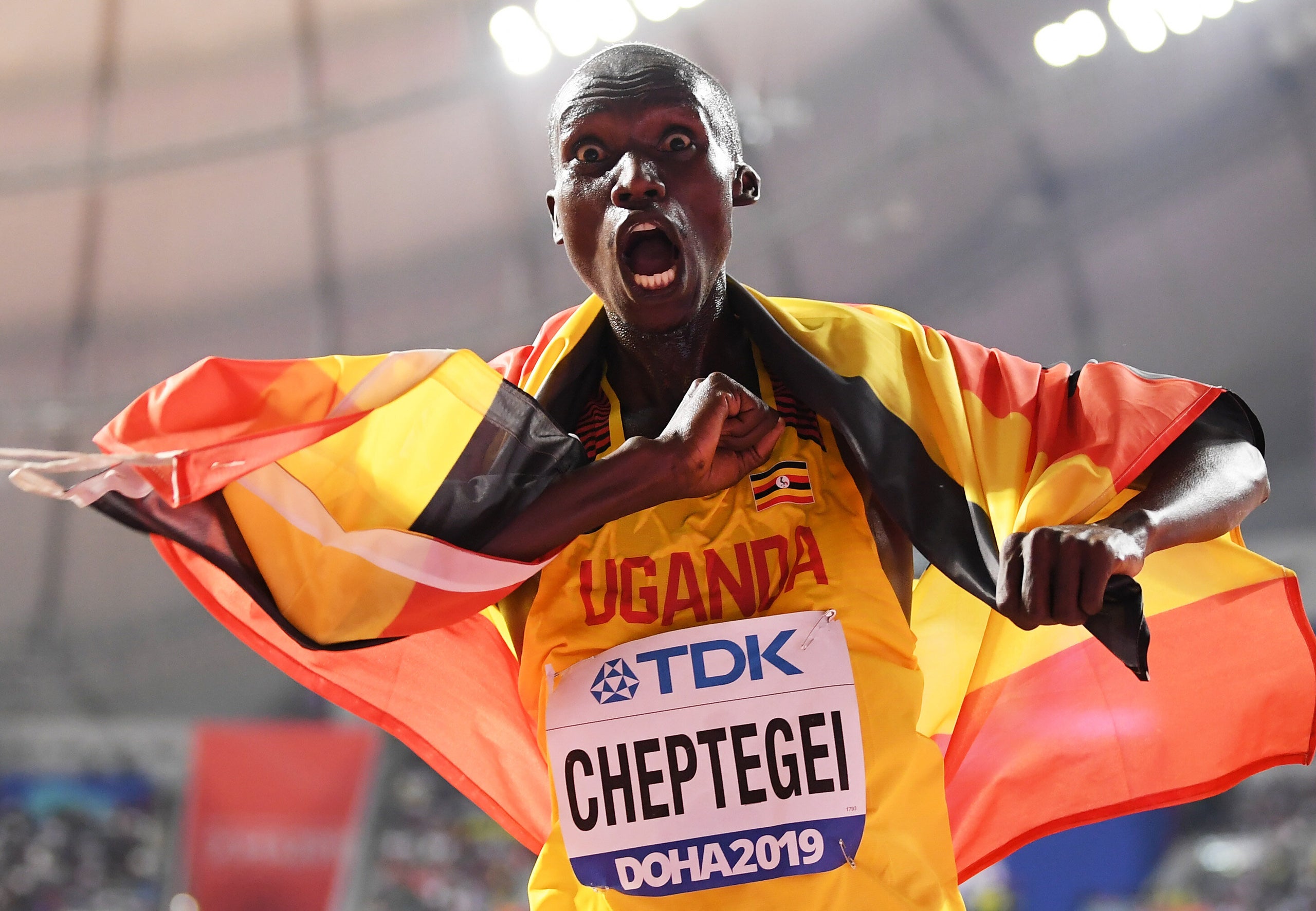 Joshua Cheptegei of Uganda celebrates winning gold in the men's 10,000 meter final during day 10 of the 17th IAAF World Athletics Championships in Doha, Qatar, on Oct. 6, 2019.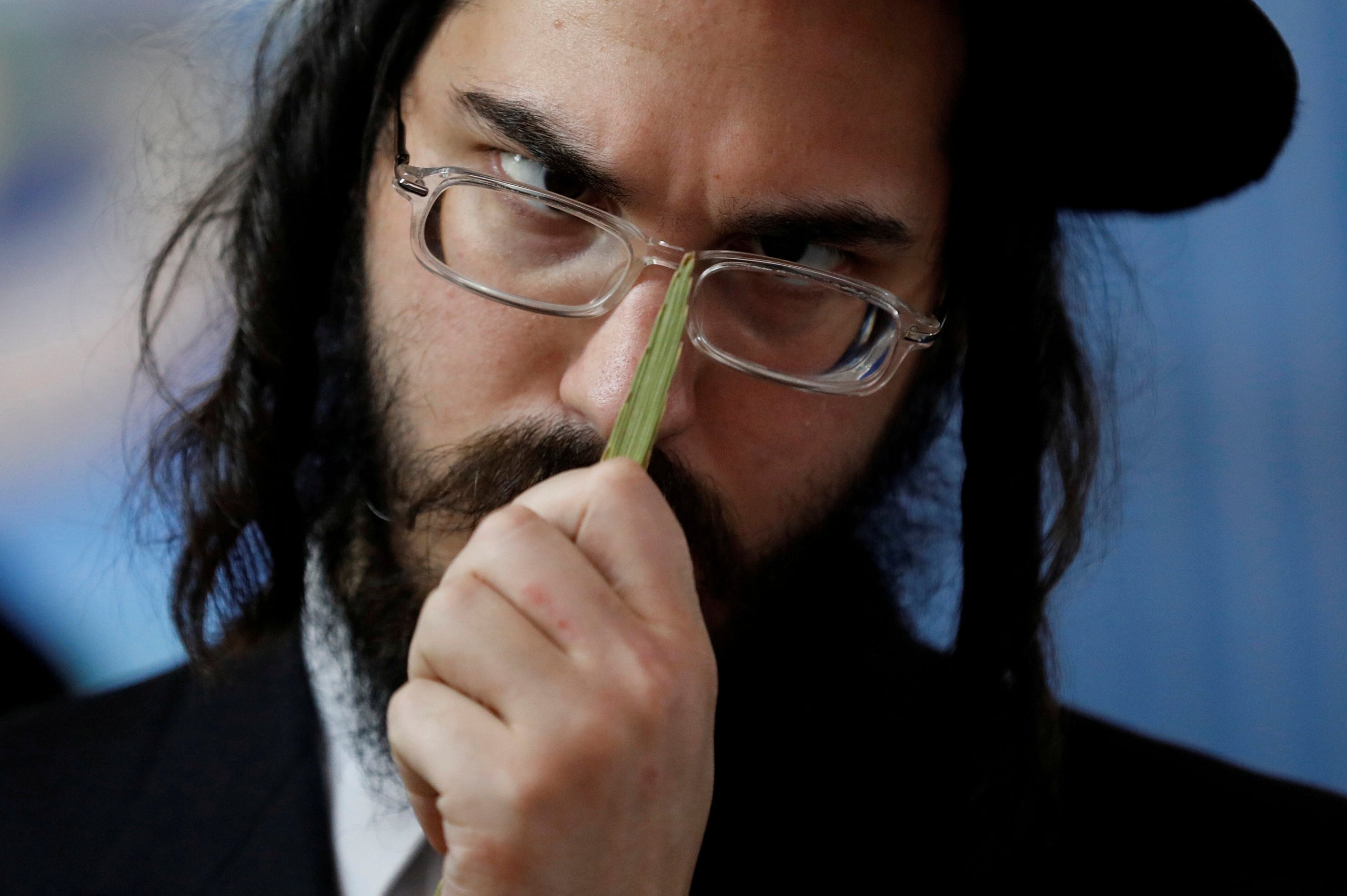 An ultra-Orthodox Jewish man inspects a palm frond used in rituals during the upcoming Jewish holiday of Sukkot in Ashdod, Israel, on Oct. 10, 2019.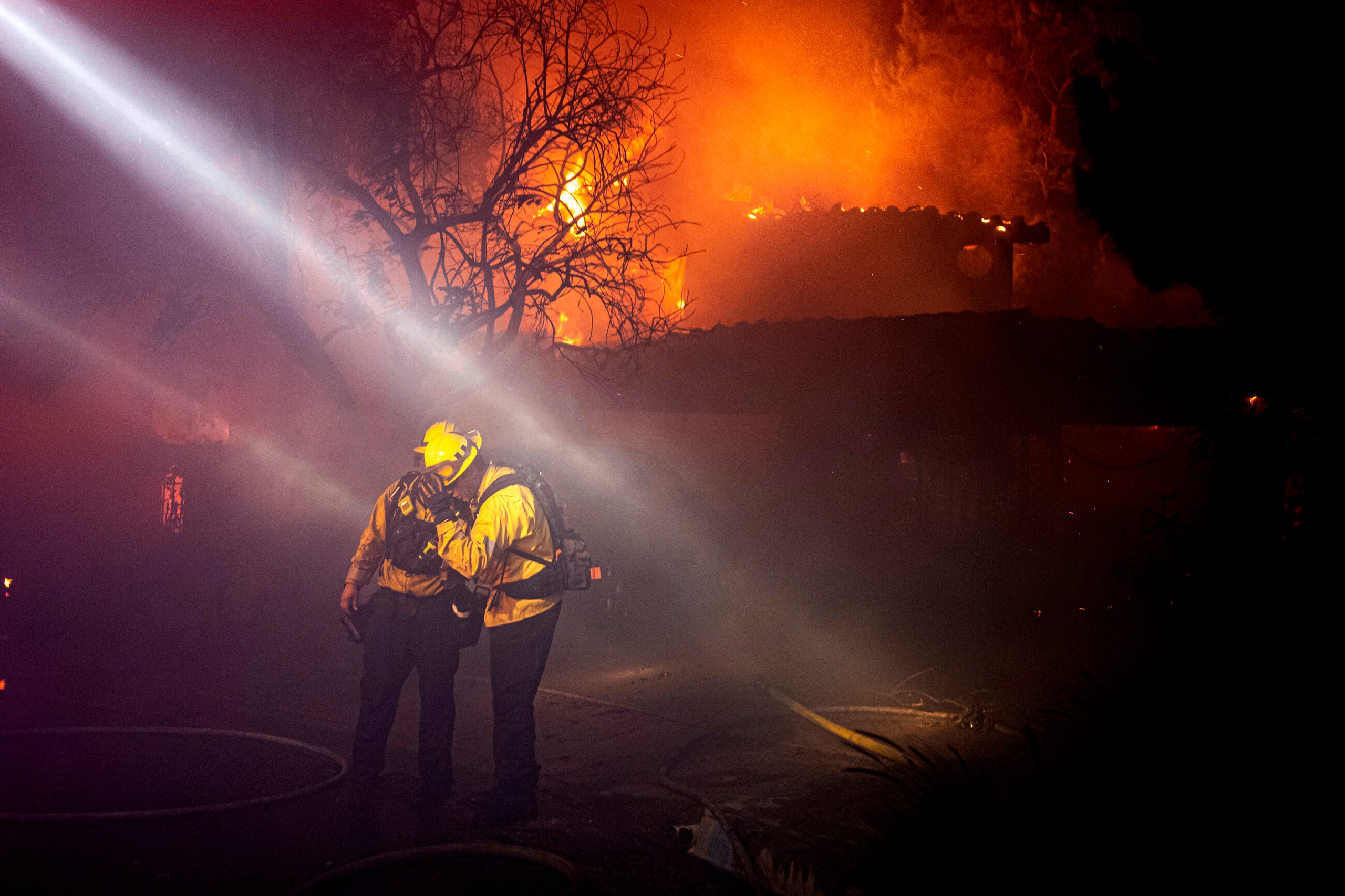 Firefighters recoil from smoke and heat from a fully engulfed house on Jolette Way in Granada Hills North, California, on Oct. 11, 2019.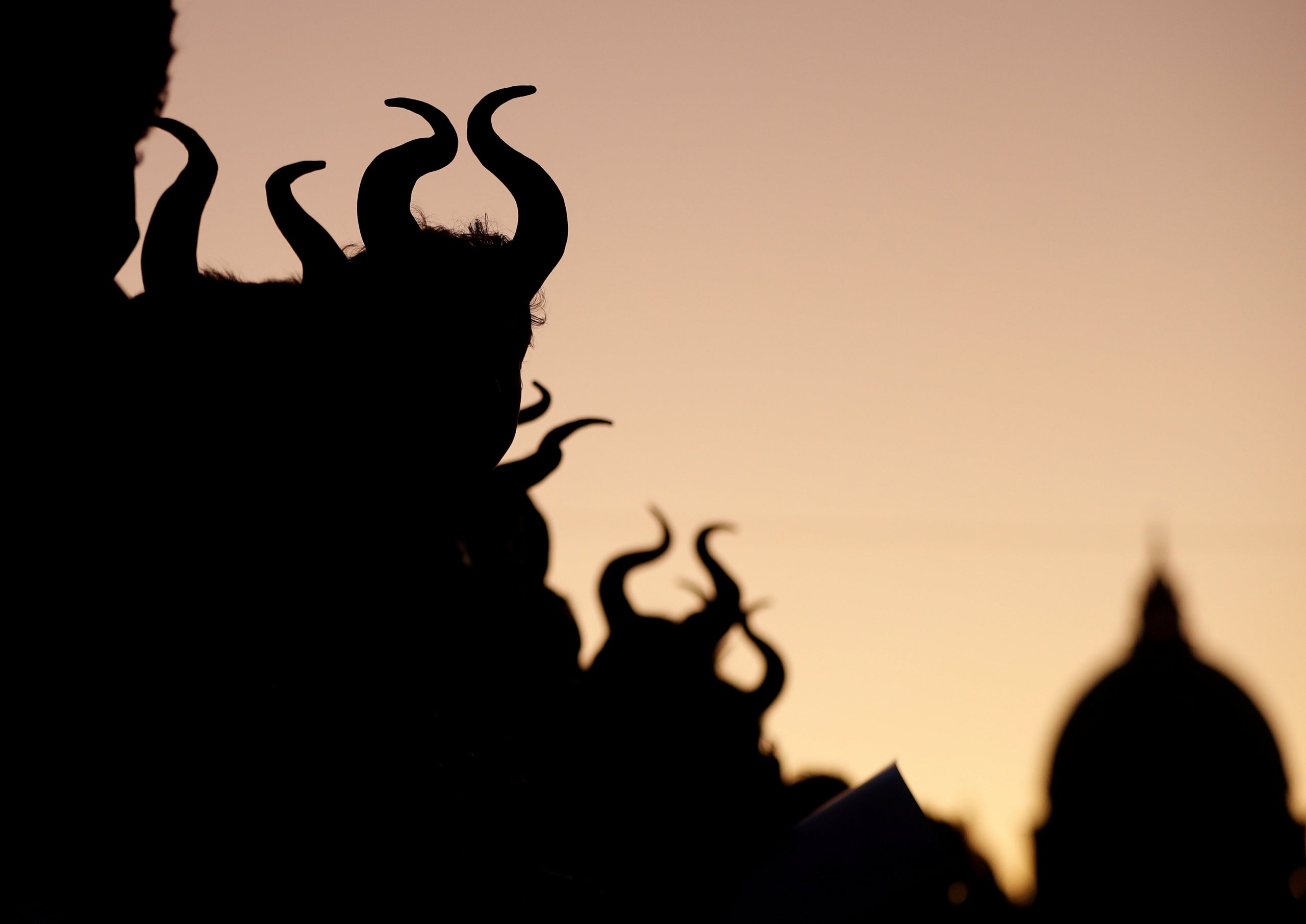 Fans wait for the arrivals of cast members at the European premiere of "Maleficent: Mistress of Evil" in Rome, Italy, on Oct. 7, 2019.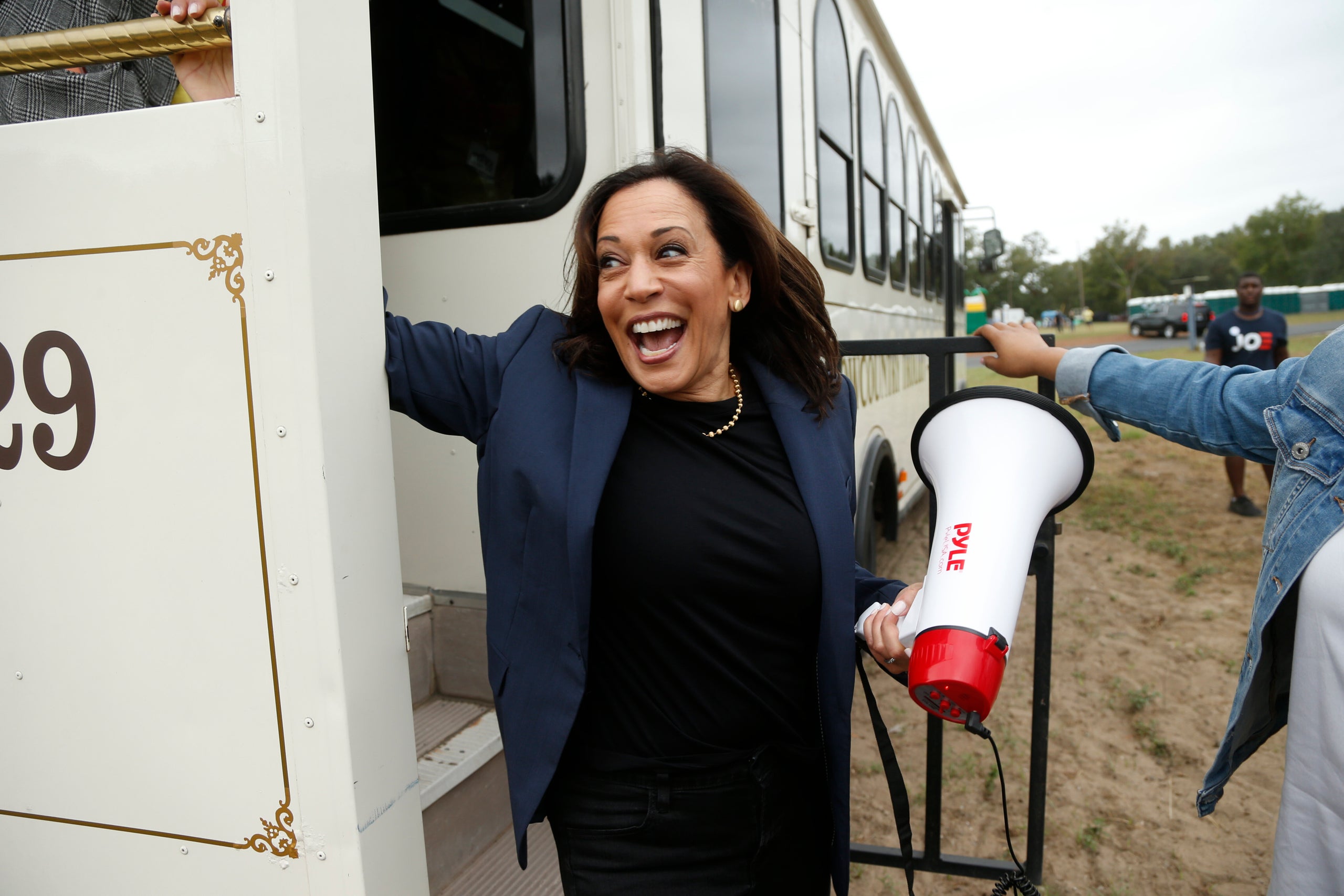 Democratic presidential candidate Sen. Kamala Harris (D-Calif.) steps off of a trolly to address a group of her supporters as she arrives at the Blue Jamboree in North Charleston, South Carolina, on Oct. 5, 2019.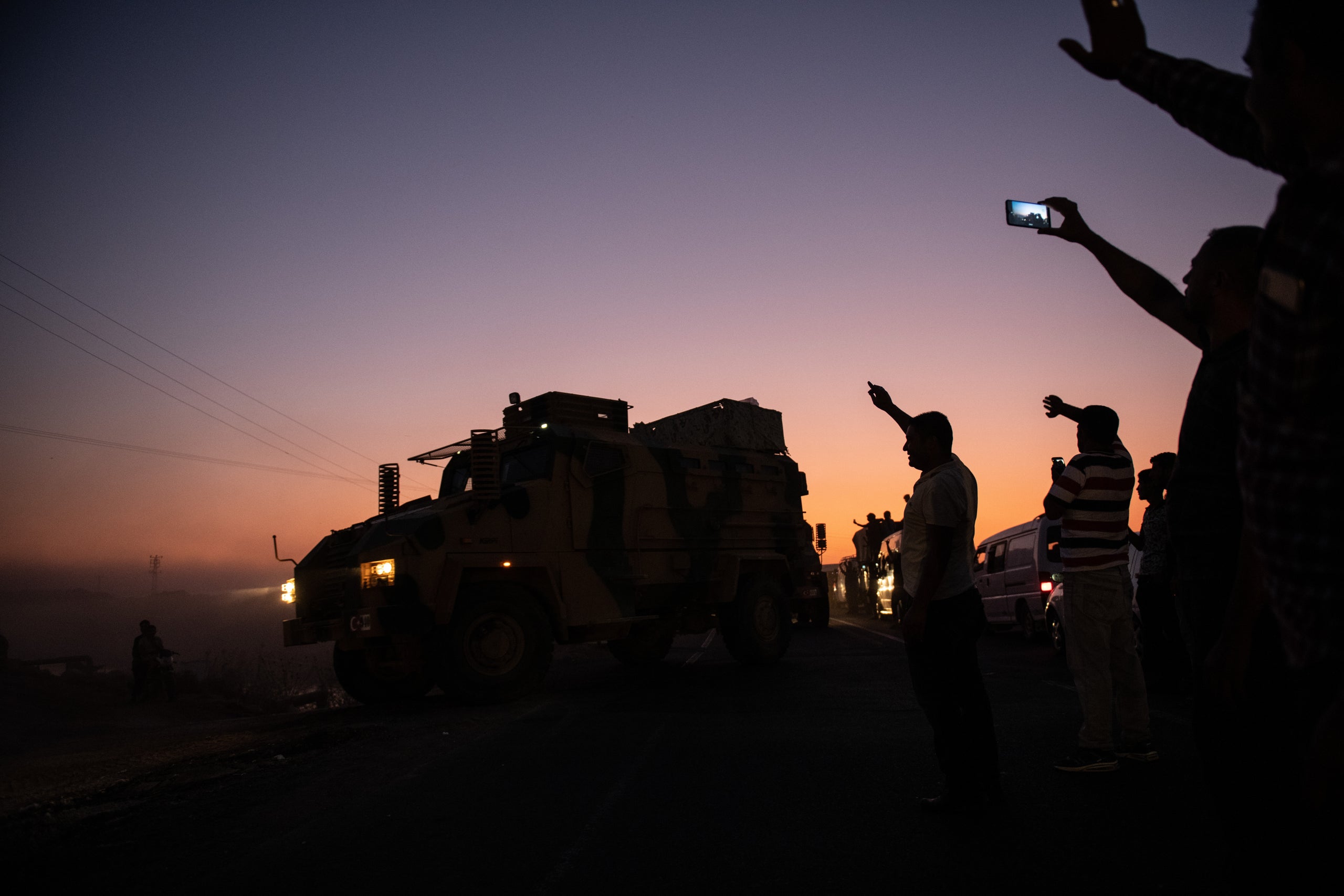 People wave as Turkish soldiers prepare to cross the border into Syria in Akcakale, Turkey, on Oct. 9, 2019. The military action is part of a campaign to extend Turkish control of more of northern Syria, a large swath of which is currently held by Syrian Kurds, whom Turkey regards as a threat. President Donald Trump granted tacit American approval to this campaign, withdrawing the country's troops from several Syrian outposts near the Turkish border.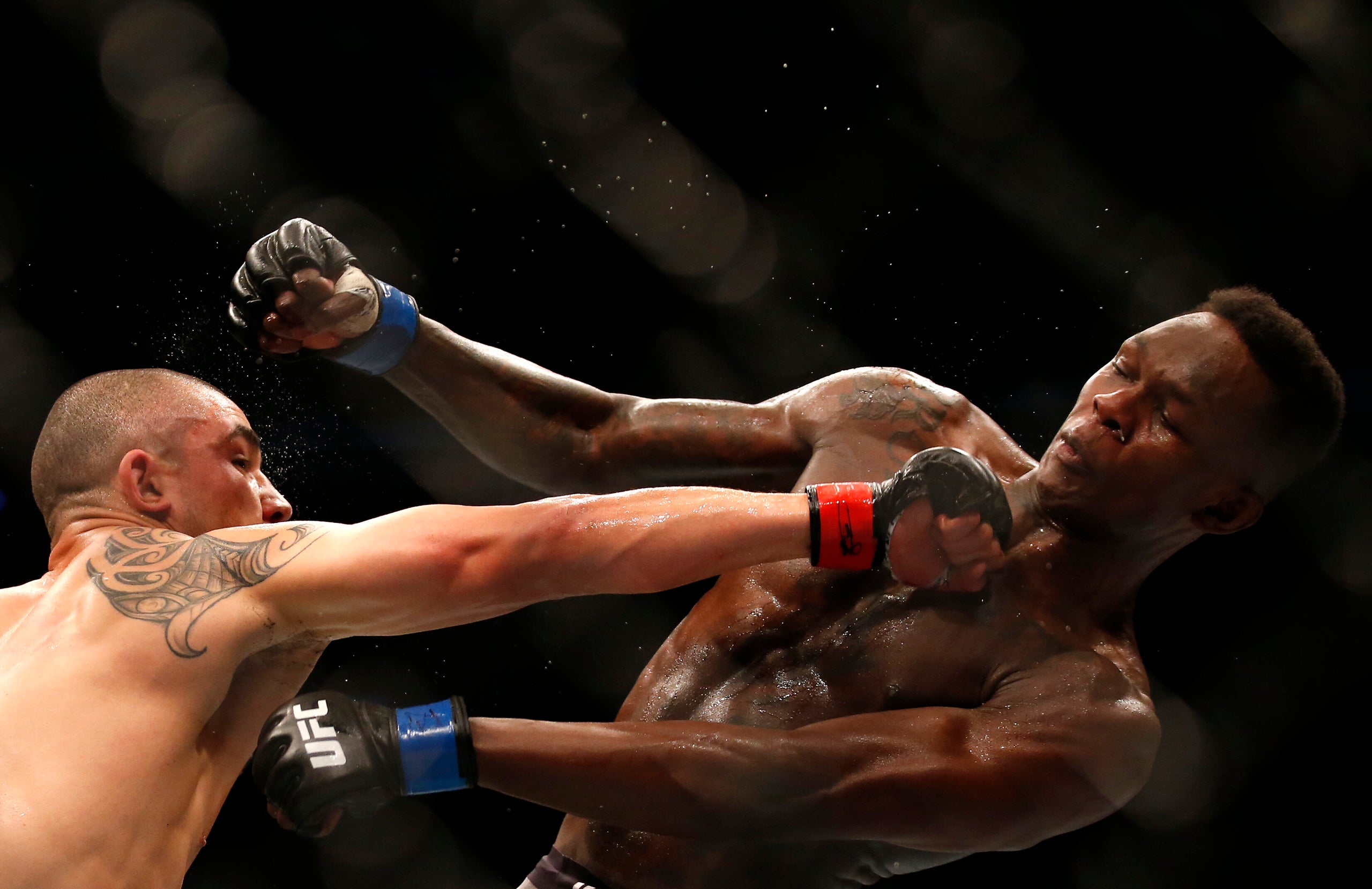 Robert Whittaker and Israel Adesanya fight in the Middleweight title bout during UFC 243 at Marvel Stadium in Melbourne, Australia, on Oct. 6, 2019.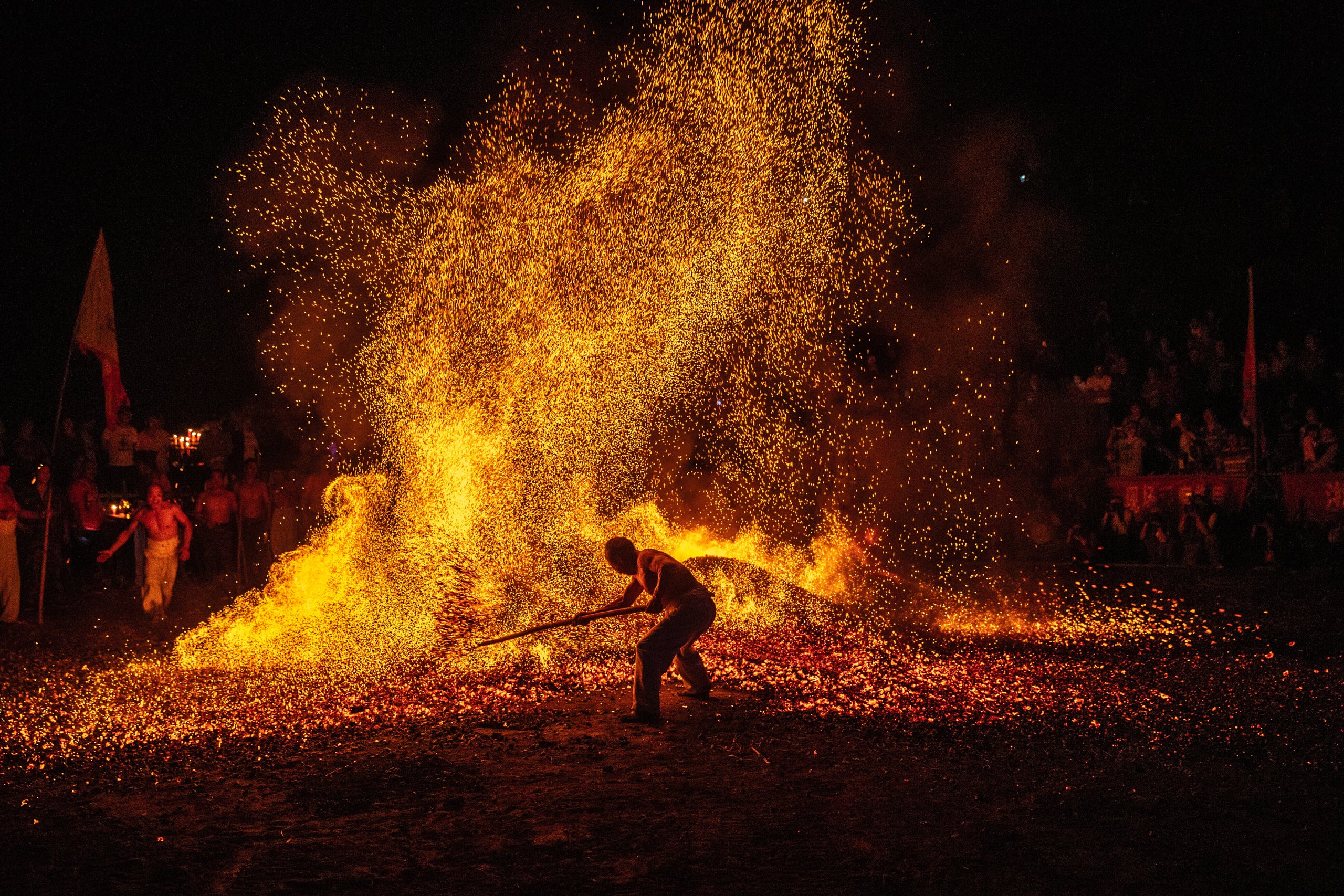 A barefooted man walks through burning charcoal as he performs "Lianhuo," or "fire walking" to celebrate the Double Ninth Festival in Jinhua, Zhejiang Province of China on Oct. 7, 2019. Double Ninth Festival is celebrated on the ninth day of the ninth lunar month, which falls on Oct. 7 this year.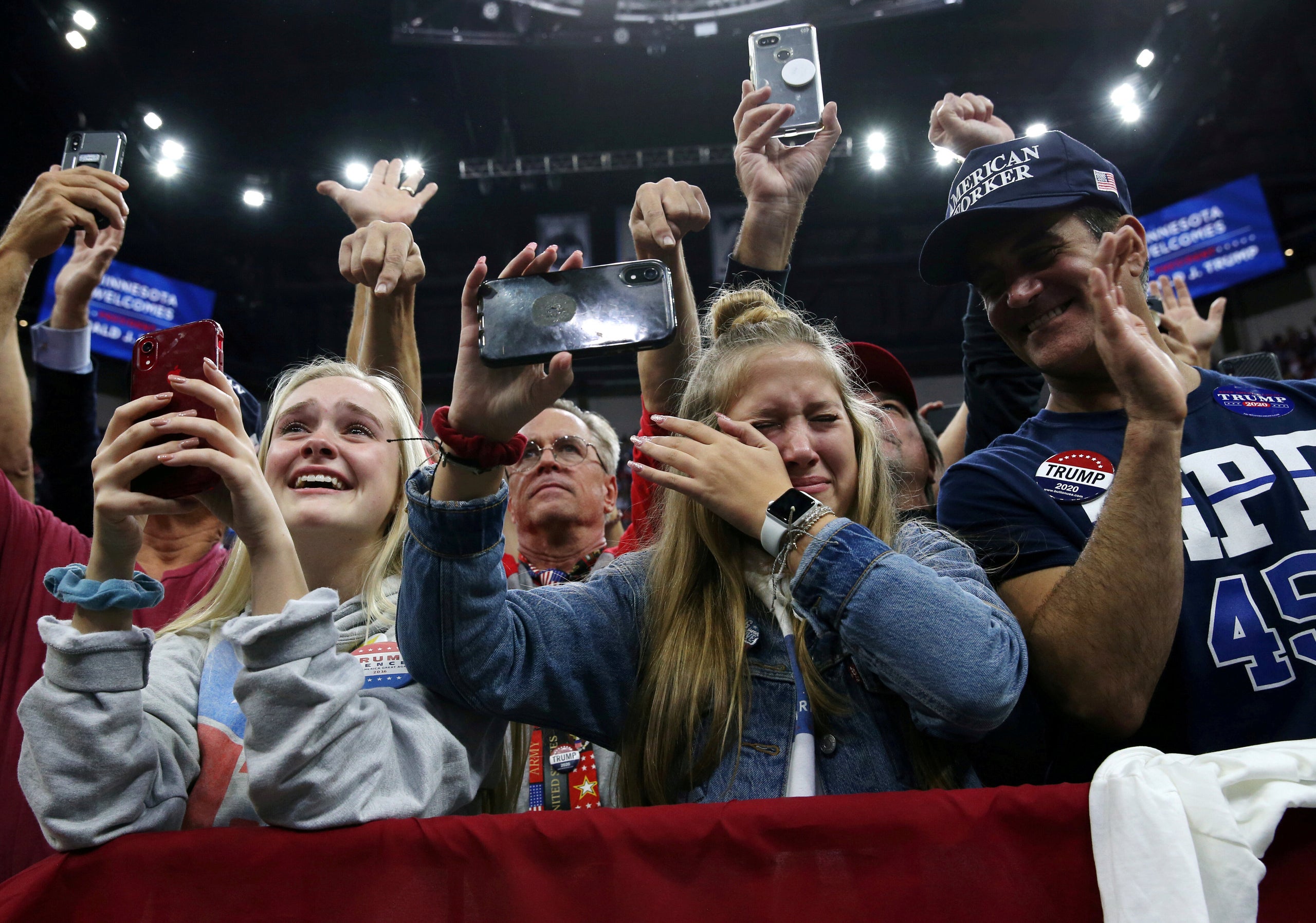 Supporter Katie Bohm reacts as President Donald Trump holds a campaign rally in Minneapolis, Minnesota, on Oct. 10, 2019. 
Calling all HuffPost superfans!
Sign up for membership to become a founding member and help shape HuffPost's next chapter