Andrea Riseborough is finally addressing her Oscar nomination and the controversial scandal it sparked.
Riseborough's best actress nod for "To Leslie" spurred an investigation into the Academy's voting policies and the film's social media campaign. It also launched renewed discourse about racial privilege, which the nominated actor admitted Wednesday was "necessary."
"It not only makes sense that this conversation would be sparked, but it is necessary," Riseborough told The Hollywood Reporter. "The film industry is abhorrently unequal in terms of opportunity. I'm mindful not to speak for the experience of other people."
Danielle Deadwyler, whose role in "Till" made her a seeming shoo-in for a nomination, claimed in an interview on the "Kermode and Mayo's Take" film podcast last week that "misogynoir" — a prejudice against Black women — was to blame.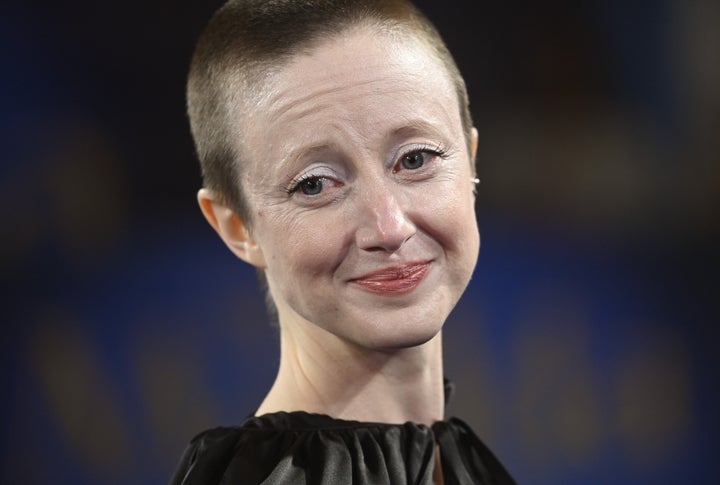 Riseborough's nod came after a last-ditch campaign that was boosted by celebrities like Kate Winslet and Gwyneth Paltrow. Deemed a frontrunner until the nominations arrived, Davis defined "allyship" on Instagram that day as "active support for the rights of a marginalized group."
Davis even mentioned "a 'grassroots' campaign" without directly naming "To Leslie," whose online push had been widely described as such in the press. The Academy ultimately upheld Riseborough's nomination for "To Leslie," which reportedly opened to only $27,000.
"The Academy made a very loud statement," Prince-Bythewood added that day. "…So I agreed to speak up on behalf of Black women whose work has been dismissed in the past, is dismissed now…and for those who haven't even stepped on a set yet."
Riseborough's fellow nominee Michelle Yeoh, however, recently told BBC Radio 4 that she wished "we were all getting Oscars, but it's tough." She expounded by saying she's worked for 40 years to get nominated and that "the stories we want to tell are more important."
Riseborough herself, meanwhile, told the outlet she was "coming to terms with what the nomination means, for me and for others." Should she actually win, what many would consider a triumph could also be received as one of the greatest upsets in Oscar history.
The 95th Academy Awards air March 12 on ABC.
Support HuffPost
The Stakes Have Never Been Higher
Popular in the Community