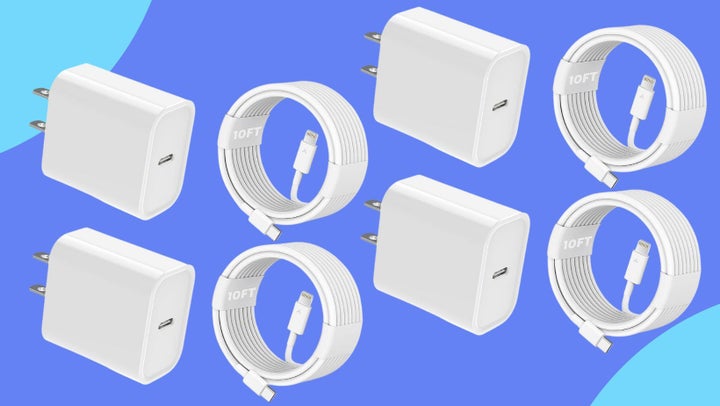 HuffPost may receive a commission from some purchases made via links on this page. Every item is independently curated by the HuffPost Shopping team. Prices and availability are subject to change.
If you ask me, you can never have too many chargers at your disposal so that your most important devices are juiced up at a moment's notice. And right now, you can add two more fast chargers to your backup stash for an impressive 73% discount at Amazon.
If you have an Apple device, then you know the brand's official chargers can be pricy — upwards of $29 just for the cable, to be exact. But this pair of chargers by YYBS are currently $9.99 and are also Apple MFi-certified, which indicates an accessory was inspected and regulated by the brand name company and is safe to use with their products.
Even if you don't have an Apple device, these will be handy: They are compatible with any device that uses a USB-C type connection, like Nintendo Switches and Samsung phones.
These chargers boast lightning-fast re-juicing power with a promise to recharge your device three times faster than a standard wall adapter and cord. The sleek cable also runs a generous 10 feet in length, which means you can lay in bed and comfortably scroll while your device charges and never have to worry about falling asleep next to a dying phone.
At such a steep discount, it seems like a deal too good to miss. But, if you need more convincing, see what other buyers had to say about these chargers below. Or, you can grab yourself the pair from the link above and keep them in your office, purse, kitchen or bedroom.
Promising Amazon reviews:
"There is no other all-in-one like these. Absolutely love the fact that I can use it with my iPhone and iPad interchangeably. The 10-foot cable makes it so much easier to charge without needing to stand next to an outlet (now I can sit on the couch, charge, and use my phone at the same time!) The speed to charge beats others alike. A plus: two in the pack, so I keep one at home and one in my lunch bag- and don't have to worry about carrying the same one from place to place. The cable is flexible and can easily be rolled up without cracking/fraying. It is definitely making things easier!!" — Jamie

"After I received these chargers [I] wasn't sure if [they] will work as much as I expected. When I plugged it into the outlet and my iPhone ProMax i couldn't believe my eyes how fast this charged my phone. I am very grateful to this seller. These chargers are really very nice and I recommend anyone not to hesitate buying." — Ahmed

"The charger is particularly useful when your battery is low because it will bring your charge up very quickly. Even if you don't have time for a full charge, in a few minutes, you can be ready to go." — Jem

"I love the long cables and the blocks are great. With technology constantly changing like it does it's nice to find updated parts for affordable prices. Would definitely purchase again!" — Tonitrus9
Before You Go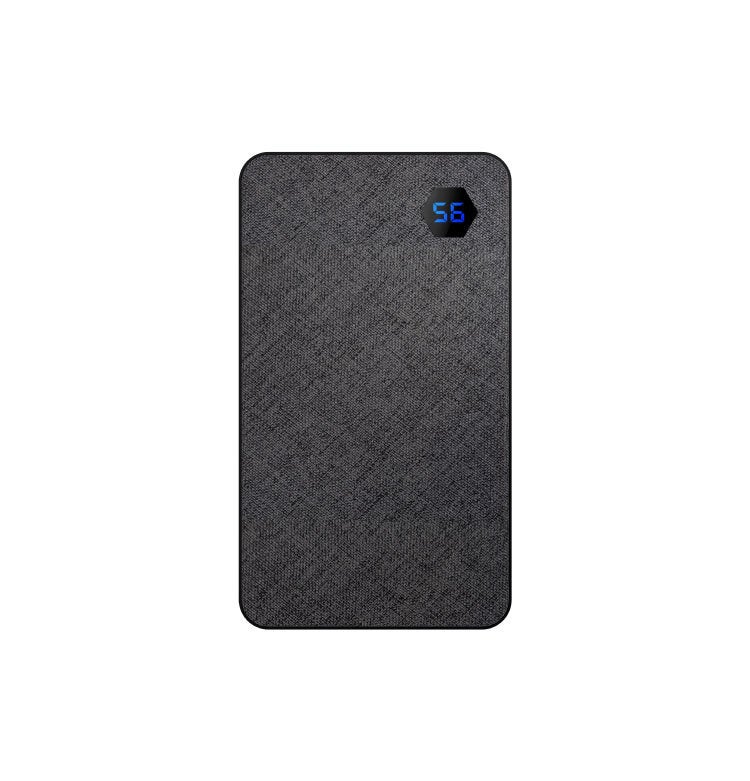 Portable Laptop Chargers For When You Can't Find An Outlet
Popular in the Community