Aubrey Plaza called a foul at a recent WNBA game — and it had nothing to do with basketball.
It seems whoever was working the jumbotron at Tuesday's Los Angeles Sparks-Minnesota Lynx game spotted the "White Lotus" star in the stands and thought it'd be a slam dunk to get her on camera. Plaza, however, didn't seem to appreciate the brief cameo and made her feelings about being on the giant stadium screen abundantly clear.
The "Emily the Criminal" star said that she's a pretty big Sparks fan and began coming to games thanks to her sister having season tickets.
"I just love watching the players," Plaza said. "It's inspiring, they're so good."
Plaza admitted to being a bit of a b-baller herself and said she played when she was younger.
"I was a defensive player," Plaza said. "I was constantly on the ball. I was just crazy."
Plaza was in a basketball league as an adult on a team called Pistol Shrimps, according to an interview she gave on "The Tonight Show" in 2016.
"That's me, giving the finger," Plaza told host Jimmy Fallon while looking at a photo of her team.
Hey, we're seeing kind of a theme here, Plaza.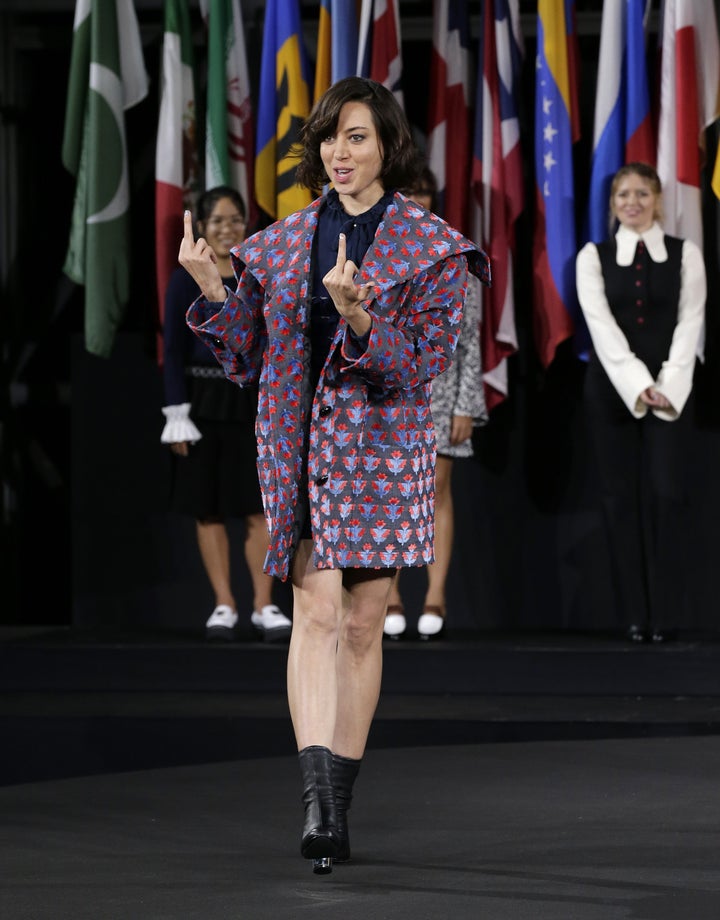 Support HuffPost
The Stakes Have Never Been Higher
Popular in the Community