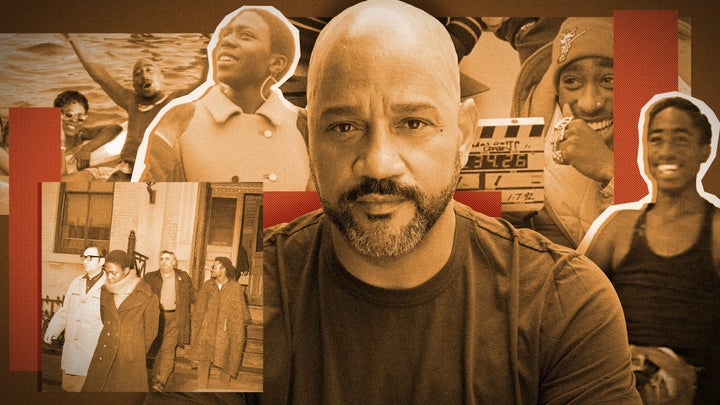 After watching all five episodes of director Allen Hughes' new docuseries "Dear Mama," which astutely threads the influential and turbulent lives of late rapper Tupac Shakur and his mother and former Black Panther Afeni Shakur, a crushing feeling takes over: Their outcomes were inevitable.
Their brilliance from a young age, their determination to think beyond their circumstances, their struggles fighting the system from the outside in (and later from the inside out), succumbing to their destructive addictions — they're too often symptoms of being gifted, Black and marked.
And that's not an easy thought to sit with, particularly concerning a narrative about two people who were also deeply complicated and imperfect.
Hughes seems to be taken aback when I bring up this feeling of inevitability, so I ask him about it during our video call. "A large part of why I did this was I wanted to talk about Black trauma and mental health," he explained. "And it's a different type of trauma that you inherit, or you come up in, than what I call pedestrian trauma."
That "pedestrian trauma," Hughes said, is the type that seems to be experienced across the world in different ways, including the specificity of Black American trauma.
"And then this other thing that's not even the elephant in the room anymore," he continued. "It's just—"
He agreed: "It's the room. Despite how magical — whether you're a writer, recording artist, any kind of artist throughout the history of the arts — when you look at anybody Black achieving at that level, you're like, 'That's a miracle.' We say 'despite of,' but, heartbreakingly, maybe 'because of,' too."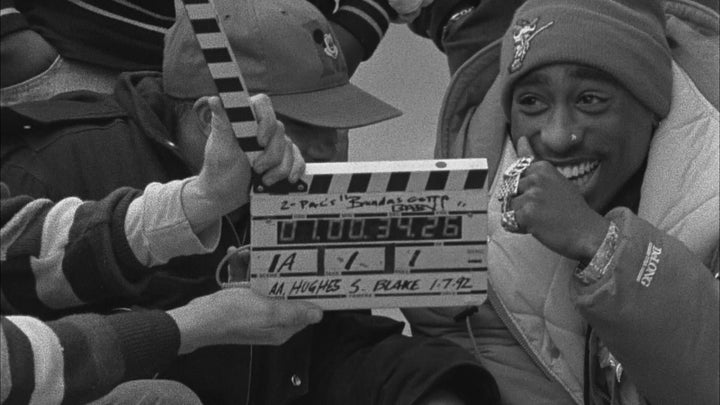 That link between pain and success is one of the things Hughes attempts to unravel with "Dear Mama," which refreshingly refuses to be just another tribute to significant pop culture figures. Rather, it's a humble portrait, unfolded non-linearly, of Black artistry, Black resistance and the struggle to reconcile Black humanity with its perception through Tupac and Afeni Shakur's stories.
Hughes put it more plainly: "['Dear Mama'] is actually a conversation, and sometimes it becomes a grief circle as well."
It's also a very fair account of the highs and lows of its subjects' journeys, culling together many of Tupac's songs and interviews along with Afeni Shakur's media interviews and speeches to support the storytelling.
Adding to that, Hughes meticulously conducts each of the interviews throughout the series — from Afeni Shakur's sister Gloria and their extended family to other Black Panther members and Snoop Dogg, Afeni Shakur biographer Jasmine Guy, the broader Death Row Records crew and more.
Hughes' obvious care and respect for the story is a bit surprising, considering that Tupac assaulted him in 1993 after Tupac was let go from what would become the director and his twin brother Albert Hughes' acclaimed first feature "Menace II Society." This contributed to Tupac spending 15 days in jail.
You might assume Hughes has some residual feelings around that "violent incident" or "skirmish," as he referred to it on two separate occasions during our conversation, even though up until that point the two men were on relatively good terms. Hughes and his brother had also previously directed Tupac's first music videos ("Brenda's Got a Baby" and "Trapped").
On the topic of Black mental health, though, why would Hughes want to reopen this story and spend three and half years of his life to get it done — beyond the fact that the Tupac Shakur estate, also surprisingly, approached him about it? He and Tupac had stopped communicating altogether after the assault. But the answer to that starts out with a hint of nostalgia.
"I started my career with him," Hughes, 51, said. "We were his first image makers — all three of us very young and super proud. Most of all 'Brenda's Got a Baby.' That song, so unusual; one long verse about this young girl and all this traumatic, fucked up shit that happened to her."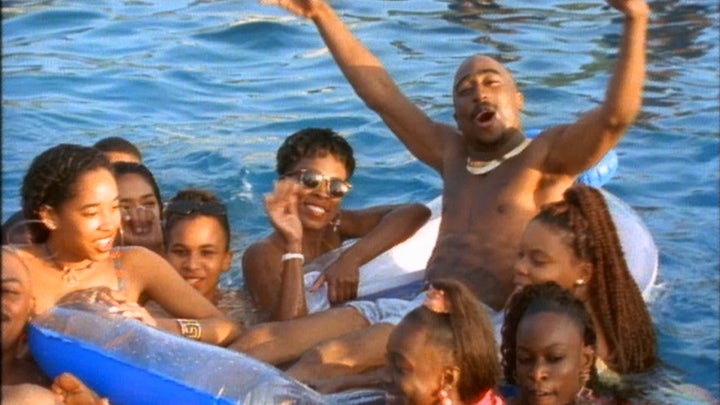 The 1991 song, based on a true story, is about a 12-year-old girl named Brenda who is pregnant, poor and without any support. It's the type of earnest, silence-shattering single Tupac was known for at the time, before his life became, as Hughes put it, "complete rock star and excess."
That's also before his several incarcerations, public displays of aggression, his alignment with Suge Knight and Death Row, and less than five years before he was killed at age 25 in Las Vegas. "Dear Mama" traces Tupac's trajectory from a hopeful high school performing arts student to a symbol of change in the rap game, his increasingly erratic behavior and his ultimate demise.
And it's all intentional for Hughes, who lays it bare to tell the facts of the story, but also to provide some closure for himself as well. "Despite what happened between him and I, [I'm] super proud of what a global icon and a symbol for rebellion he's become," he said.
He went even further to call Tupac "one of the most misunderstood figures of the 20th century."
That realization only came to him after he completed "Dear Mama." "I had a problem with the misunderstanding part," Hughes said. "That's what made me want to do it. I just want to understand. I didn't realize, in truth — I got to be frank — how cathartic that would be for me."
Part of that abreaction came from a personal place for Hughes, one that compelled him to think about his own life as he began interweaving facets of Tupac's story with Afeni Shakur's life — "and I was brought to tears a few times," he recalled. In fact, some of it didn't make it into "Dear Mama" because the director said, "it's just too brutal."
As if reliving some of this process in real time, Hughes thought back to a segment of Tupac's story when Afeni Shakur and others in the movement had him watch for undercover FBI agents who had been trailing her and her family. Tupac apparently messed that up somehow and was "punished severely" for it.
"To be 8 and to be asked to do that, I thought I knew why he was paranoid," Hughes said, trying to braid Tupac's youth when the government was actively trying to dismantle his family into the adult version of him as a Death Row artist carrying a gun.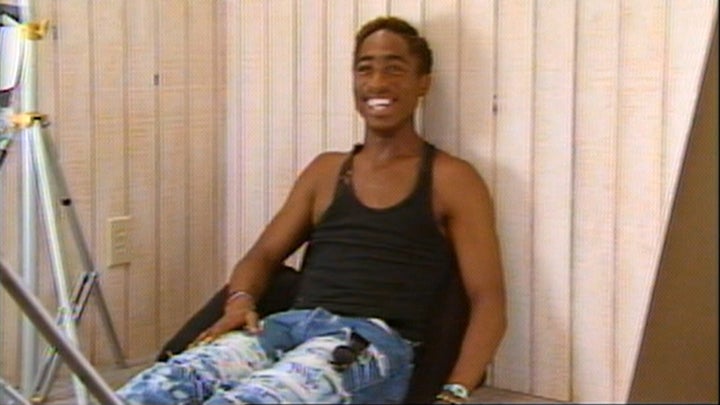 "You're watching me go, 'Here's the thread,'" Hughes said. "Here's this artist, this kid with all these displacement issues. This kid with daddy issues that I can relate to. Here's this kid that comes from poverty, where his ideals got in the way of them even eating. You could see it all."
Hughes speaks so emphatically about this that you almost miss that he's revealed a little something about himself here too. He, like Tupac, was primarily raised by his mother, who is an Armenian American activist. His father, like Tupac's, was not in his life beginning at a young age.
It makes you wonder how much his own mother's influence came into play when piecing together Afeni Shakur's story in "Dear Mama," particularly as he revisited Tupac's sexual abuse conviction that put him back in jail in 1995.
The docuseries employs the same precision in detailing this time in Tupac's life as it does with highlighting how Afeni Shakur represented herself in a trial against her and 20 other Black Panthers for attempted murder and conspiracy.
"Dear Mama" also makes a point to include a moment when Tupac asked a first-time music video director to make sure it wasn't only the women in his video who were scantily clad. And then there's the fact that the song that bears the series' name, an unparalleled anthem for mothers and women at large, hovers over each episode.
These moments all come at separate but interconnected segments throughout the series, complicating an already complex figure who, even by his own admission in a revealing clip, was far from perfect but also "God's child."
Where, like so many other incongruous aspects of Tupac's story, does his sexual abuse conviction fit in — and how do you portray this now on screen in the era of Me Too?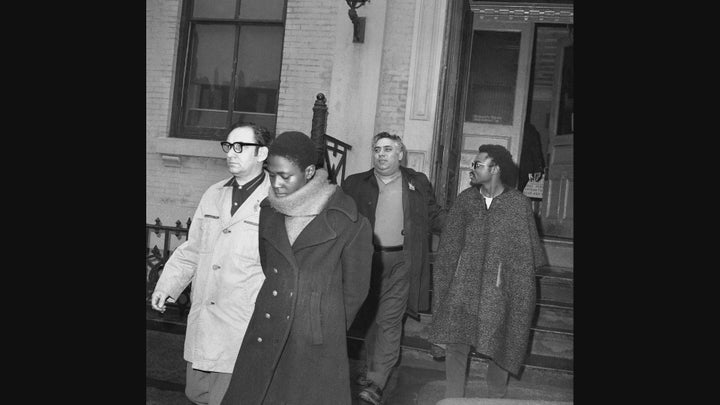 Hughes begins to tackle that question.
"I always have to think about that," he said. "It goes back to me being wired as a feminist. My mother was a feminist, a radical activist on the forefront of the women's rights movement. I knew more about women's rights than I did about African American rights as a child because of that."
So, how does a male feminist filmmaker approach this — particularly one who is no stranger to telling hip-hop stories like "The Defiant Ones," which details Dr. Dre and Jimmy Iovine's Interscope partnership, that come with unsavory baggage? Hughes also interviewed Dre in "Dear Mama."
"Even back when I did 'The Defiant Ones,' and when I had to deal with the thing with Dre and Dee Barnes, and I'm like, 'I'm not doing this until I find this woman.'"
Hughes was referring to Dre's 1991 assault on journalist Dee Barnes, for which he served two years' probation.
"And that was a different situation there with Tupac," Hughes continued. "He went to prison for several reasons, but the top line was sexual assault and being responsible for what happened in his room. He took accountability, you see it in ['Dear Mama'] — he talks about it and whatever."
The director went on to say that he didn't want to "relitigate" any of Tupac's legal troubles in the series, "because it is a touchy subject." But he was interested in how what happened here fit into the overall story he was telling — while also being sensitive to the woman involved.
"I just wanted [to know] what happened here that altered the course of his life," Hughes said. "And as it relates to him and his mother, what was she going through? I wanted to protect this female. I didn't want to put her out there. That's not what we're doing here."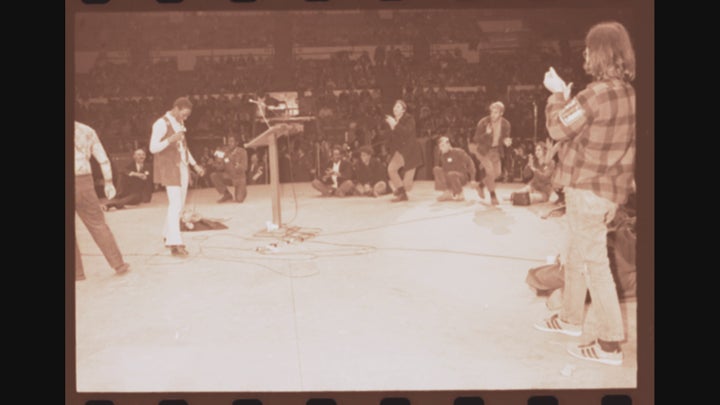 The question of how this and any of Tupac's life that is chronicled in "Dear Mama" relates to his mother is always prominent throughout each episode. You can almost see, in real time, Hughes trying to place elements of a puzzle together. But there always seems to be just a piece missing when it comes to Afeni Shakur, who is virtually unknowable here.
We hear her voice in interviews and other archival footage, and other subjects' interviews add to her story. But we don't hear her talking much about herself on an intimate level. In contrast, Tupac is constantly telling you exactly who he is in every clip. But Afeni Shakur's words reflect more about society at large than herself.
Hughes seemed to already know where I was going with this when I brought it up. "You're very perceptive on something that hurt my heart a little bit," he said. "She was so used to, especially after her son passed, trying to put him in position that there was not a lot of her talking about her personal journey."
He mentioned that Afeni Shakur had actually pulled out of a biographical book coming out that was supposed to be a dual narrative about her and Tupac, because "she never wanted to come off like she was riding her son's coattails."
Didn't that present a challenge for "Dear Mama," which is a dual narrative? "Twofold," Hughes replied. "There's not a lot of her talking, period. Audio, the stuff you do hear, a lot of it's from speeches or talks at colleges, at Black colleges. But there's not a lot. To your point, there's not a lot about her talking about her dream."
In that case, did Hughes ever consider doing a single narrative just on Afeni Shakur, especially since we already know so much about her son? In short, no.
"Because I looked at it like I look at any great film, whether it's 'Goodfellas' or other films where that Joe Pesci character is the revelation," Hughes said. "I needed people to feel like we're just teasing them with Afeni, because this is her entrance into the world stage as a character."
It's his hope that after "Dear Mama," there will be a limited series about Afeni Shakur, who died in 2016 following a cardiac arrest. Because he admits that this docuseries is just the tip of the iceberg when it comes to her story.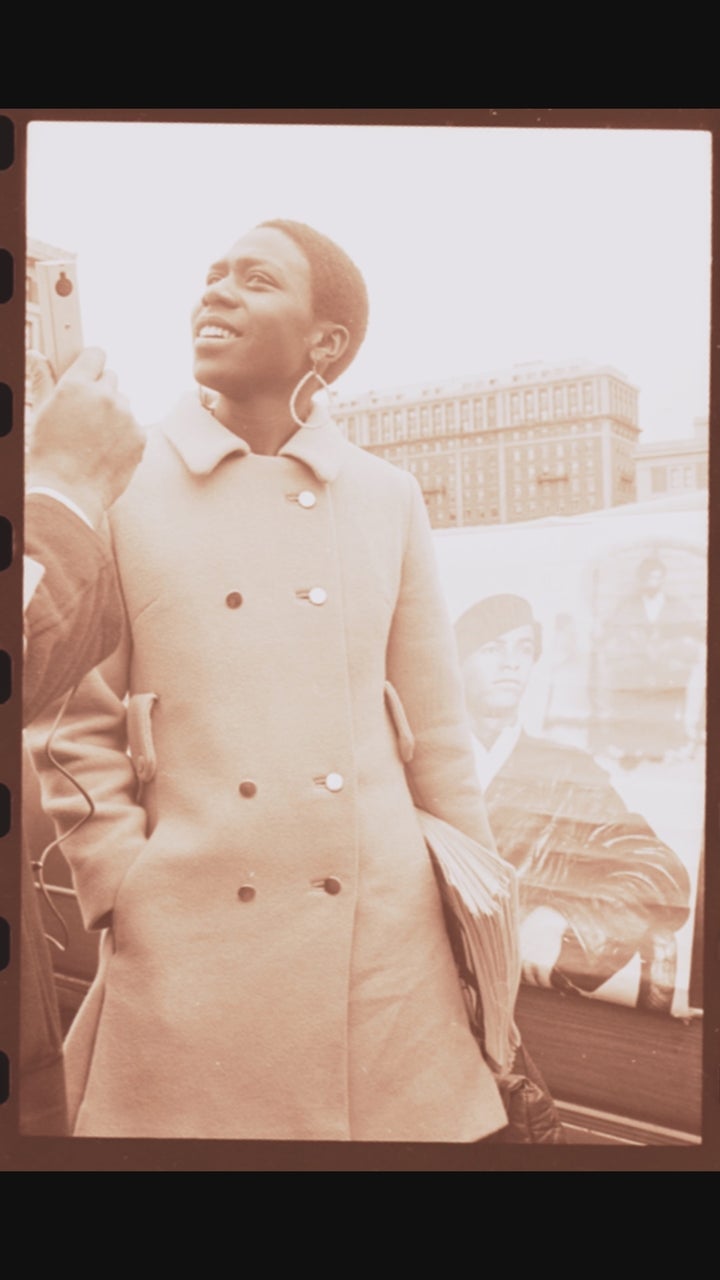 But it still covers a lot more than what many people knew about her, and her involvement in the Black Panther Party. Even Hughes, who was Tupac's friend in the early stages of his career, didn't know much about who she was beyond the fact that she existed.
It's only when he was going through the process of making "Dear Mama" that he began to realize why that might have been.
"[It was] a time that his mother was in rehab for the first time and he never talked about it, to me," Hughes recalled. "I know he shared certain things with people really close to him, like Money-B. But I think once she went to rehab, he was dealing with a lot of pain about his mother."
The director seemed to move so easily in and out of the past when sharing these truths throughout our conversation, no matter how difficult, that it made me wonder what he thinks when he looks back on his own early career during the Black film renaissance. Is it all fond memories?
"At the time, it just seemed like anything was possible," Hughes said. "We took for granted how seemingly easy it was to get 'Menace' made. I didn't know that normally it's really a challenge. And there was a moment in time where we were in that."
He acknowledged that Black storytellers are reveling in a whole new moment right now, but that in the early '90s, this was still very new. "I remember being too young to appreciate, 'This is a moment we're all in,'" he added.
Hughes said he feels the love now as fans show their appreciation for his work again, 30-plus years in the game. Has he learned anything from that?
"Just survive all of it," he answered. "Because sometimes you make a decision in your life that has nothing to do with your art, or your business, or whatever, that you suffer in the moment."
The director thinks about his old friend as he says this. "Tupac felt that way," he said. "Part of the reason why he got out of prison and did what he did is that he really felt like no one really appreciated 'Dear Mama.' No one really appreciated 'Keep Ya Head Up.'"
No one? Those are classic hits. "He knew Black women and men loved those songs," Hughes explained. "But he didn't think the establishment respected and loved that stuff and acknowledged him. So he is, 'All right, well, fuck it then. You go that way.'"
Sometimes it's just about respect in comparison to whom; checking for what kind of respect some other person is getting. Right on cue, Hughes replied: "The American way."
Related
Popular in the Community