The actor and producer, who plays Dr. Meredith Grey on the medical drama, explained why she's ready to end it all in an interview with Insider published over the weekend.
"I've been trying to focus on convincing everybody that it should end," Pompeo told the publication.
"I feel like I'm the super naive one who keeps saying, 'But what's the story going to be, what story are we going to tell?'" she continued. "And everyone's like, 'Who cares, Ellen? It makes a gazillion dollars.'"
Pompeo has called for the show to wrap things up on multiple occasions, telling Entertainment Tonight on the Emmys red carpet in September that she's "been trying to get away for years."
"I have been trying. It's not because I haven't been trying," she said as the red carpet hosts laughed. "I have strong relationships at the network, and they have been very, very good to me and incentivized me to stay."
"Miraculously, we keep coming up with ways to have a reason to stay," Pompeo added. "And if there's a reason, that warrants it."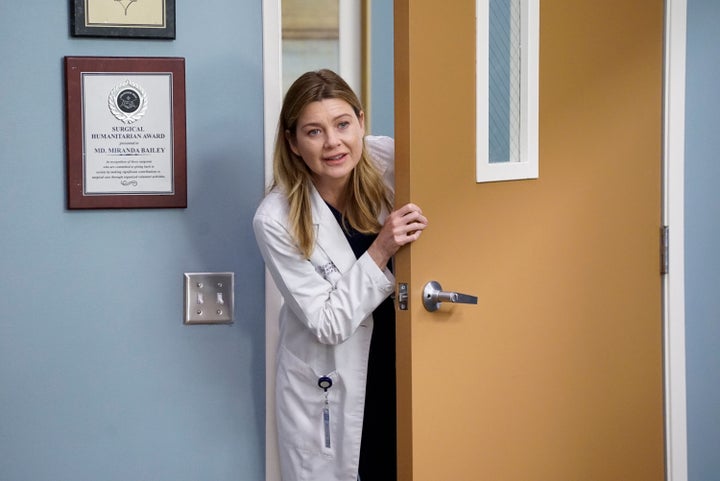 The star, who's been on "Grey's Anatomy" since it first premiered in 2005, defended the series earlier this year after critics hit out at it for weak storylines.
She even responded directly to a fan on Twitter who called it "dumpster [fire] trash."
"Seventeen seasons we can't please everyone all the time," Pompeo tweeted in June. "It's definitely not easy keeping it going and keeping it great... I get it."
And despite Pompeo's calls for closure, there's only one person who can say when it's time to go: series creator Shonda Rhimes.
"Am I the person who decides when the show is over? Yes. And I take full responsibility for that when or if everybody gets mad at me," the "Year of Yes" author told Variety in November.
As for writing the ending, Rhimes says she's tried ― multiple times.
"I've written the end of that series, I want to say, a good eight times," she said. "I was like, 'And that will be the end!' Or, 'That'll be the final thing that's ever said or done!' And all of those things have already happened. So I give up on that, you know what I mean?"
Support HuffPost
The Stakes Have Never Been Higher
Popular in the Community