Florence Pugh extended her reign as Hollywood's foremost purveyor of fearless style this week with an edgy ensemble that mixed business and pleasure.
The British actor turned up at Monday's premiere of "A Good Person" in New York wearing a black-and-white Valentino gown that put a sexy twist on classic menswear. She accessorized the two-tone look with diamond jewelry.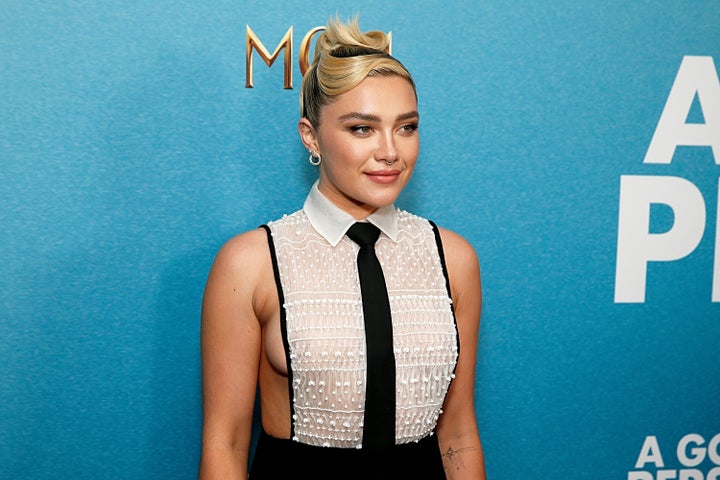 Though the dress appeared formal from the front, its beaded, bodice-style top was completely backless and scooped low on the sides. Pugh also wore Valentino to the 2023 Oscars earlier this month.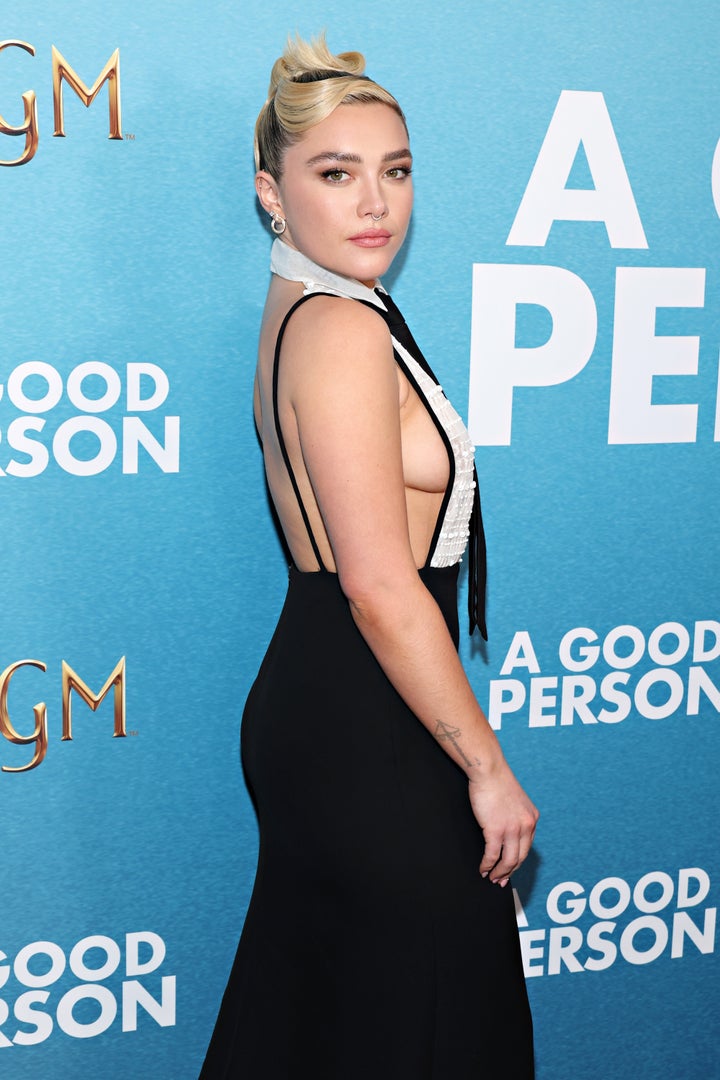 Monday's premiere was very much a family affair for Pugh. Joining her on the red carpet were her parents, Deborah Mackin and Clinton Pugh, as well as her grandmother Pat Mackin.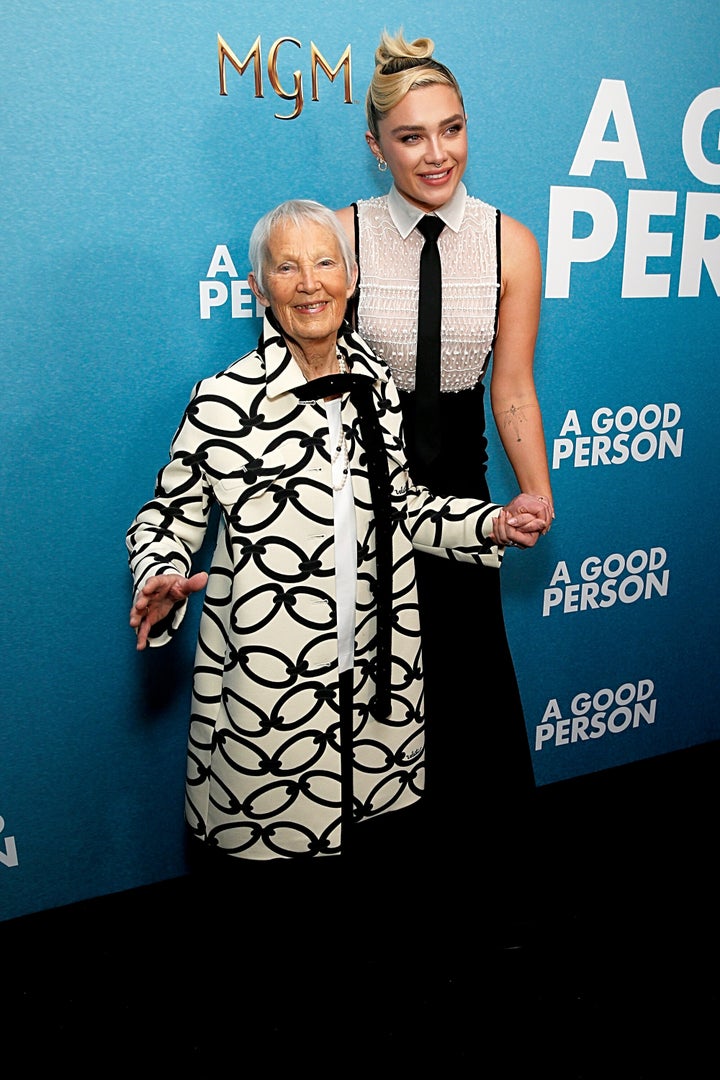 In theaters Friday, "A Good Person" stars Pugh as Allison, a New York woman whose seemingly blissful life is thrust into uncertainty when she's involved in a car accident that leaves two of her loved ones dead.
Years after the crash, she develops an unlikely friendship with Daniel (Morgan Freeman), a retired cop and the father of her former fiancé, Nathan (Chinaza Uche).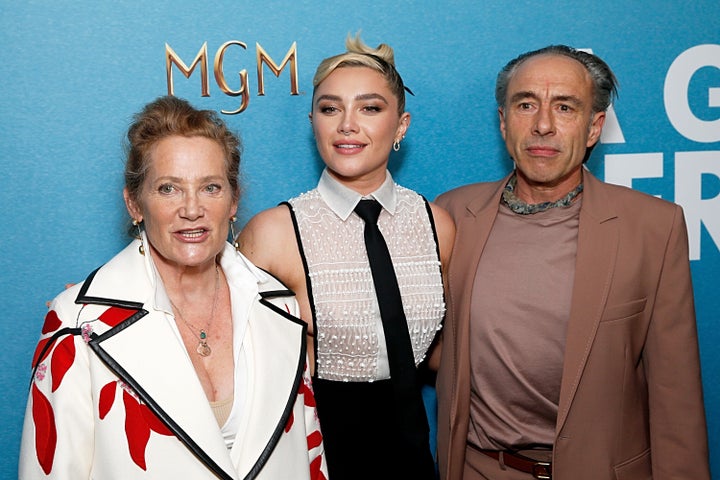 "A Good Person" was written and directed by Pugh's former boyfriend, Zach Braff. The pair dated for about three years before calling it quits last year.
Not surprisingly, the movie has drawn an outsized amount of early scrutiny given the demise of Braff and Pugh's relationship. However, the exes appear to be on friendly terms and happily posed for photos together at Monday's premiere as well as earlier screenings of the movie.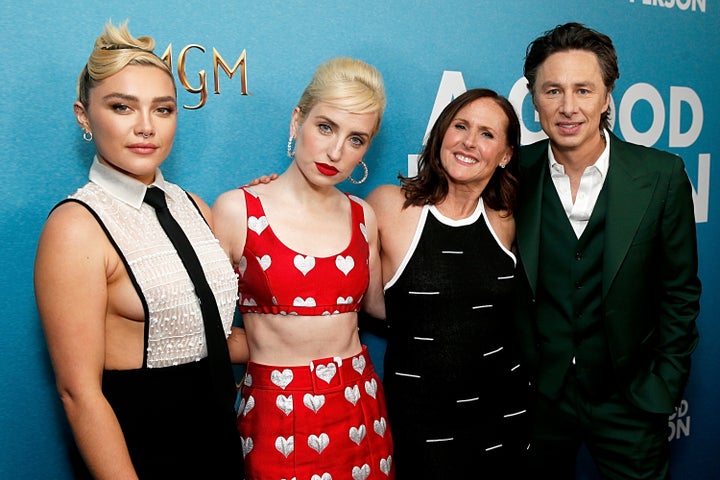 Speaking to Entertainment Tonight on Monday, Braff deemed Pugh "a next-level actress" whose performance in his film is "just unbelievable."
"I'm just in awe of her talent and I said, 'I wanna write this for Florence. What I'm writing is really gonna be challenging and she's incredible,'" noted the actor and filmmaker, best known for 2004's "Garden State."
He went on to note, "It wasn't for your average actors ― I couldn't have written the part for myself. I wanted to write something for her and I had this image in my mind of that diner booth scene and I thought of Florence Pugh opposite some legend that everyone's talking about."
Popular in the Community