The actor revealed that she and Wade "split everything 50/50" in a sit-down interview about finances with Bloomberg earlier this month.
But clearly, Kaavia is getting the short end of the stick.
The young child was captured saying she contributes "60" in a video published Tuesday on her Instagram account run by Wade and Union.
The 4-year-old was responding to a line of questioning by Union, who jokingly asked the preschooler about paying taxes and her financial contribution to household expenses. Kaavia's response caused Union to fall over laughing.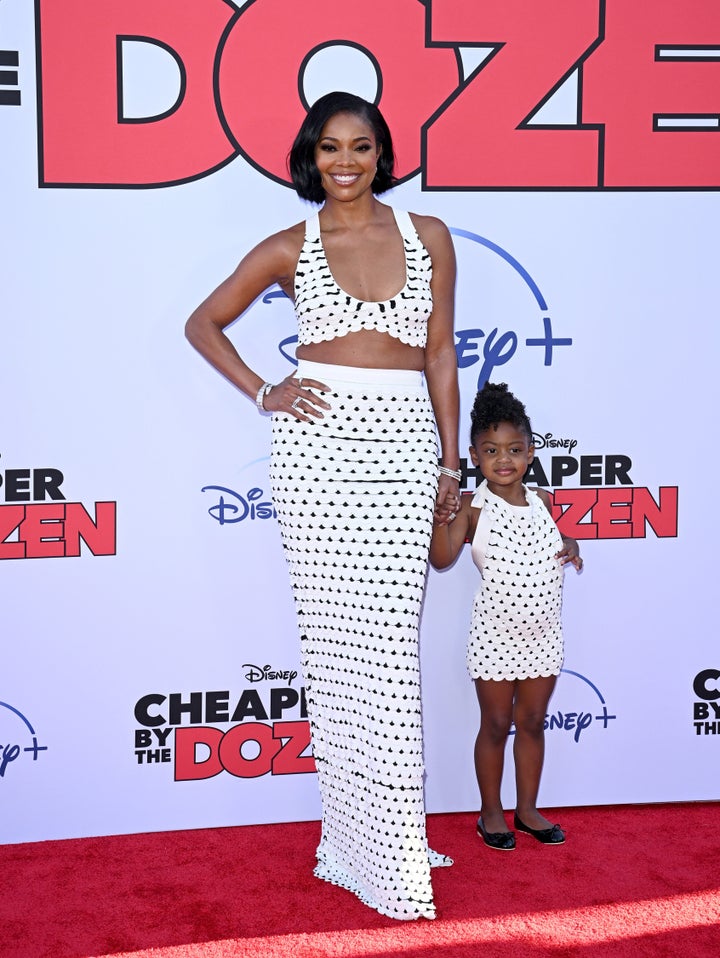 Union spurred debates on social media about how couples should handle their finances after she discussed her family's approach to divvying up household expenses.
"It's weird to say I'm head of household because in this household we split everything 50-50," Union said during the May 8 Bloomberg interview. She added that she and Wade each provide financial support for other households.
Many people on Twitter suggested that the actor, producer and entrepreneur should leave more ― or all ― expenses to Wade, a retired NBA star.
In the video, the actor is seen joyfully dancing and sharing a kiss with Wade.
"I love when he matches my energy, 50/50 over here," she captioned the post.
Popular in the Community