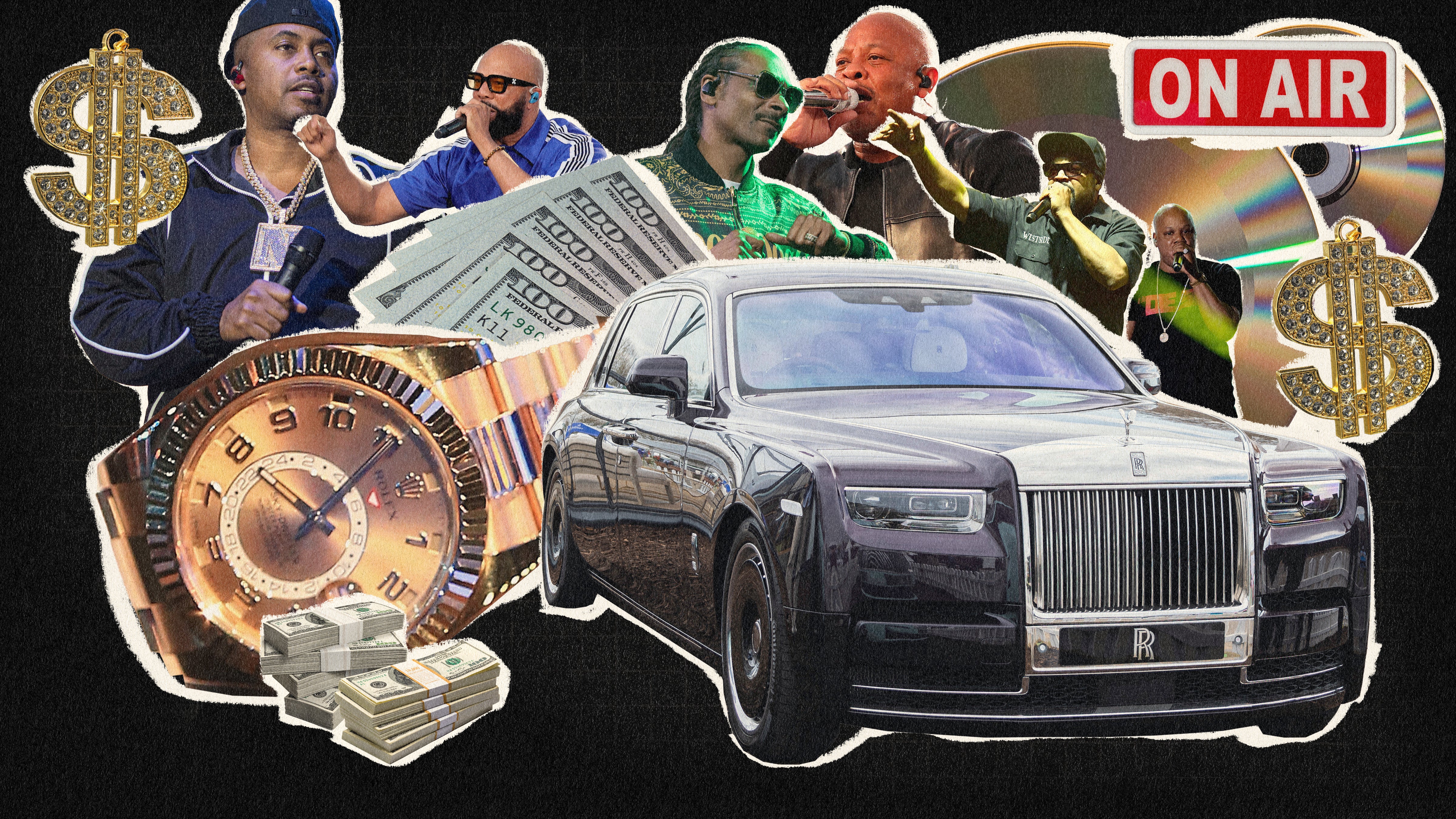 Has Commercialization Killed Hip-Hop? It's Complicated.
The commercialization of hip-hop and the overly wrought themes of excess and violence were supposed to mark the genre's end. But hip-hop can't die no matter who tries to kill it.
First, let's be clear on one thing: Hip-hop is not dead.
It's ironic that so many aficionados of hip-hop are celebrating the 50th anniversary of a culture and genre a lot of them have been trying to eulogize for literal decades. Hip-hop heads have been declaring that "hip-hop is dead" since maybe a decade before Nas turned the phrase into an album title in 2006.
But the truth is, hip-hop isn't even a thing that can die. It's a culture and musical genre that is as well-known and widely celebrated as Jazz, Blues and Rock 'n' Roll, and it has just as many subgenres. Hip-hop has a history that is so deep and rich that the hundreds of books and dozens upon dozens of documentaries that have been done on it still aren't enough to cover all aspects of its legacy. And it's a moving legacy.
How is hip-hop ever going to die as long as there's a new rapper who wants to be the next Nas or the next Jay-Z or the next 2 Pac or the next Drake or the next variant of whoever the next new rapper is that the upcoming generation of hip-hoppers aspires to be? How do you kill a thing that is determined to reincarnate in perpetuity?
Many of you will recall last year when rapper 21 Savage opened his mouth to say about Nas: "I don't feel like he's relevant, he just has a loyal ass fanbase, and he still makes good-ass music."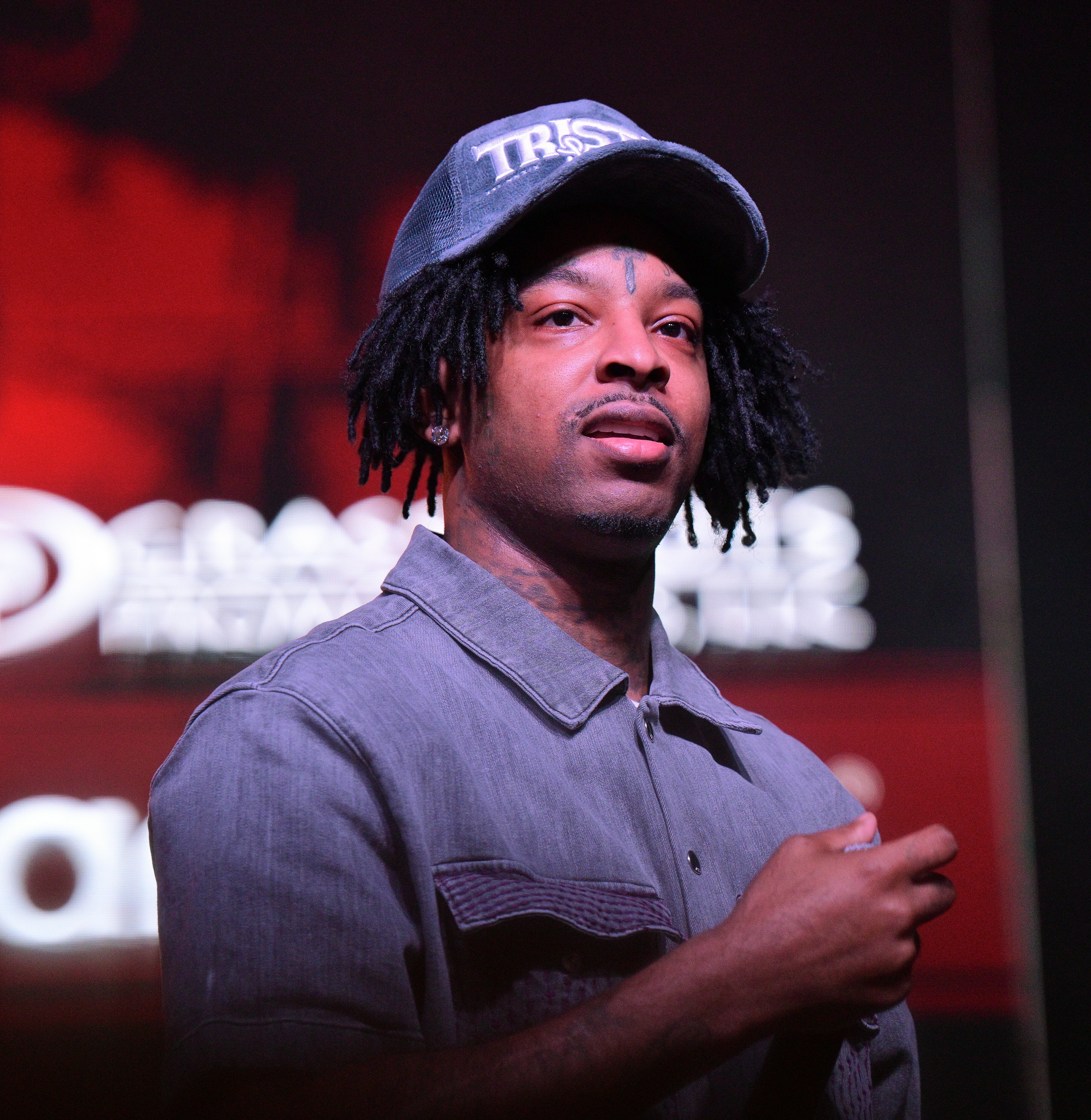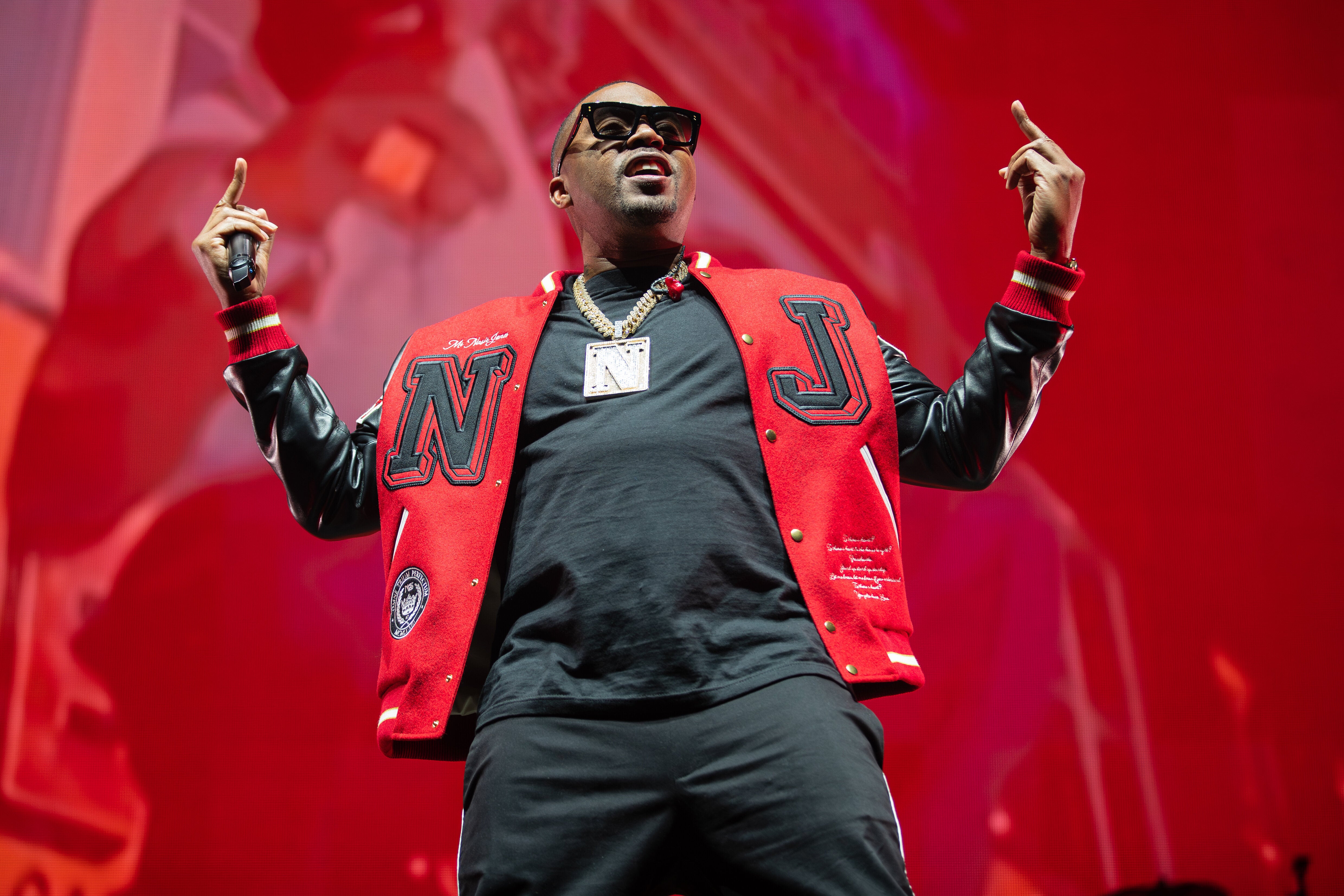 The internet exploded into a hip-hop head civil war in which fans ― many affectionately referred to as "old heads" ― argued that 21 didn't know what he was talking about and that the king of Queens hip-hop will always be relevant. Other fans ― many of whom are affectionately referred to as "youngins" — argued that 21 was right and Nas simply isn't a "current" rap star.
Personally, I think most people were having the wrong debate. My issue was never 21 Savage not having the same high regard for Nas that I and other "old heads" have; my problem was always with the assumed definition of "relevant."
First, there's the implication that artists in hip-hop — a thing we're, again, celebrating the 50th anniversary of — are only "relevant" if they have a young audience. Then there's the core issue: "relevance" is measured solely in mainstream appeal (read: radio and club-friendly bops).
Here's a simple fact: Hip-hop is a product of Black culture.
If we've decided that Black artists in a Black genre are only relevant if they have crossover (read: white) audiences, we've essentially decided, ironically, that it's the very origin of hip-hop that has become irrelevant.
In truth, I've been griping about the commercialization of hip-hop since the late '90s and early 2000s. I like to joke that I was the old guy in the club, wondering what the hell the kids were listening to these days when I was all of 22. Two decades later, I'm resigned to the fact that I'm not likely to find much new music or many new artists that I like on the radio, and certainly not on the TikTok circuit. And that's fine. In the age of streaming and bottomless music libraries right at your fingertips, I'll always be able to find what I enjoy, old and new. There are artists I grew up with still making bangers and at least a small handful of new artists coming out every five to 10 years who make it into my various playlists.
I can't say I love the current state of hip-hop, but I'm not worried about it. I'm certainly not eulogizing it.
Still, I often wonder what the trajectory of hip-hop would have been if it had stayed under the control of the people it was created by and made for. What would hip-hop look like without the influence (or interference rather) of a billion-dollar rap industry?
Actually, let's put a pin in that thought.
When exactly did the true commercialization of hip-hop begin?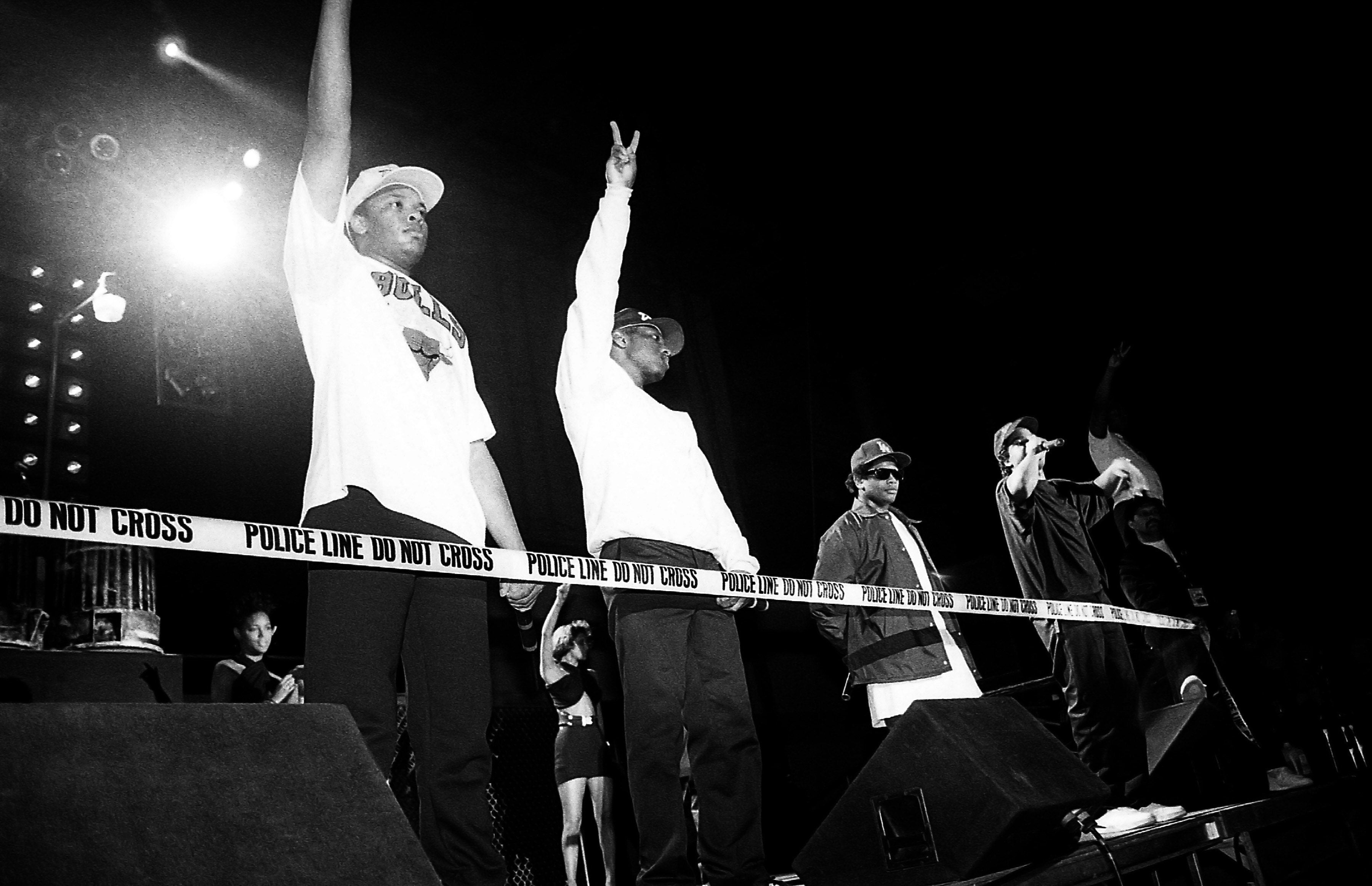 In his 1994 hip-hop classic "I Used To Love Her," Chicago emcee Common implied that hip-hop got "her" money after she "broke to the West Coast," which was widely understood to mean that hip-hop went commercial when N.W.A — and subsequently Ice Cube, Dr. Dre, Snoop Dogg, etc. — blew up and made West Coast rap music dominant in the mainstream rap industry. That's, of course, debatable. (And it was debated.)
Some might argue hip-hop set out on the road to pop-dom in 1986 when Run-D.M.C. collaborated with Aerosmith to create the remake of the latter's '70s hit "Walk This Way." The rap-rock remake was a bigger chart topper than the original version.
But if we go back that far, why not throw into the hat hip-hop's first smash hit, The Sugarhill Gang's 1979 classic, "Rapper's Delight"? Not only was this song the first radio hit in rap history, but it was probably the first song to drive a wedge in hip-hop fandom between purists to the art form and casual rap fans who just want to dance to whatever song is hot on the airwaves. This disconnect would exist in hip-hop discourse for generations to come. "Rappers Delight" may have been loved by the masses, but pioneers like Melle Mel of The Furious Five called it "the worst piece of shit, stupid ass song that every fucking body liked." (It probably didn't help that Sugarhill's Big Bank Hank was accused of biting rhymes from OG hip-hop vets like DJ Hollywood, Lovebug Starski and Grandmaster Caz.)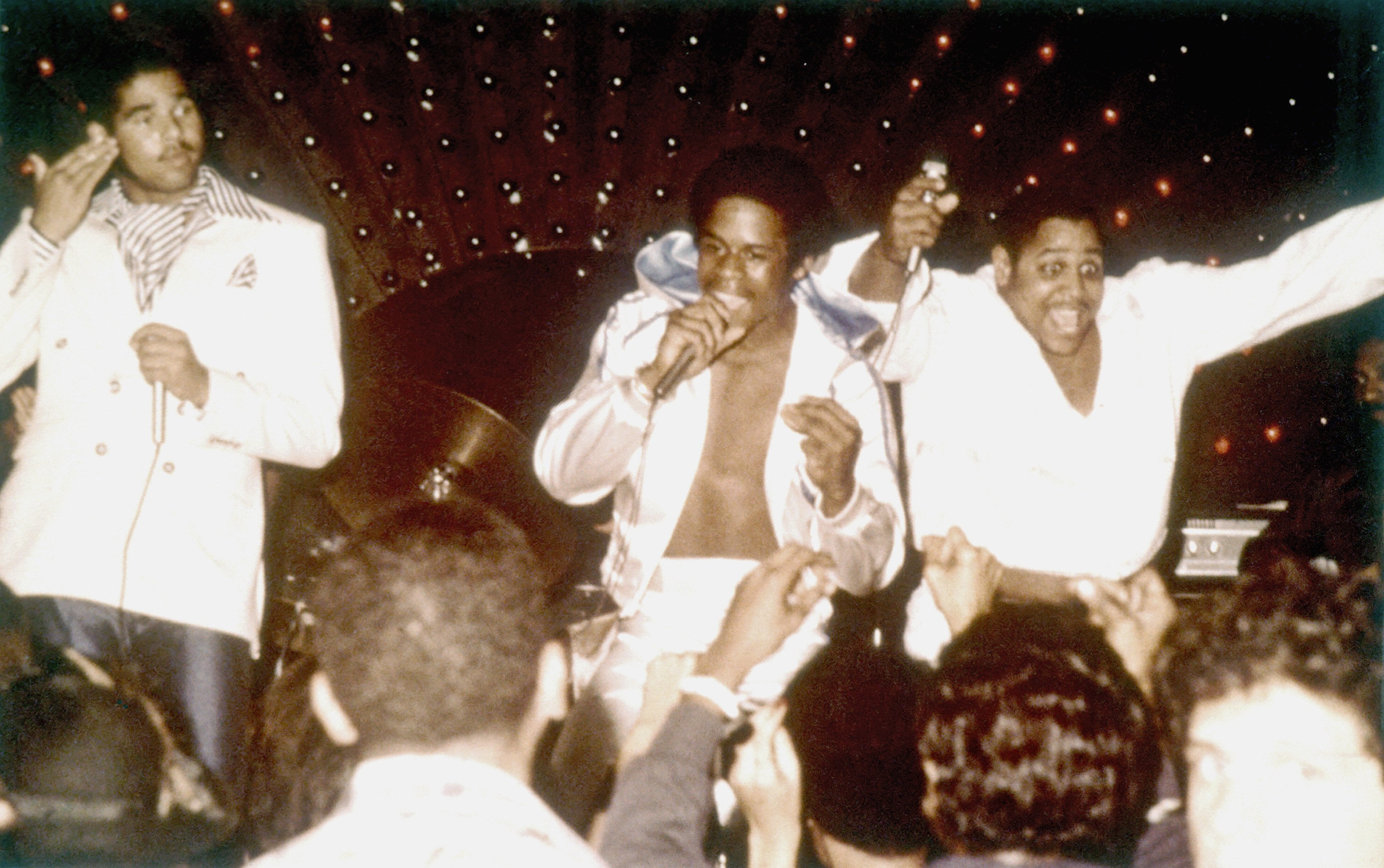 My point is, even back when rap was a genre that wasn't expected to last a full decade, it had already been commercialized — and that was long before it ever came anywhere near the West Coast.
Speaking of which, let's get back to the part about the West Coast taking rap music to the next level of mainstream success (affectionately referred to as "going pop") because that reminds me of the earlier thought I had about where hip-hop would be if not for the rap industry.
Let's be honest: Gangsta rap music was inevitable. Hip-hop was always a direct reflection of the urban Black community, and you really can't tell that story without examining the good, bad, beautiful and the ugly. I like to think that even if the music industry hadn't seen lyrics that promote violence, drug-related activity, and the degradation of women as something to commodify and mass produce, Ice T, N.W.A, Too Short and the other early gangsta rappers would still have existed. Schoolly D would still have existed. Notorious B.I.G, Big Pun and Big L (all the "Bigs," basically) would still have existed. Ghetto Boys, UGK and 2 Live Crew would still have existed. Lil Wayne and Young Jeezy would still have existed. (But probably not many more of the "Lils" and "Youngs" though.)
The kind of rap music that, for decades, has been scapegoated as the cause of many of the Black community's ills would always have existed because it began as art imitating life, just as the greatest art does. But perhaps without the exploitative influence of an industry that couldn't care less about the state of the Black community, it wouldn't have become a mainstream rap standard that has been far more about mass marketing than it's been about artistry or even rappers staying true to the streets.
But all this leads us to the classic "chicken or the egg" question regarding gangsta rap and other so-called degrading rap music: Does it sell because the industry pushed it on the people, or does it sell because the people demand it? Is it programming or simple capitalism?
What's interesting is now we're in an age where celebrities create themselves. Social media has allowed artists to bypass industry gatekeepers and go from internet sensations to superstars while maintaining control of their products and brands. And sure, many of them are still leaning heavily toward pop-dom. Many of them are as lazy artistically as mainstream artists have become increasingly over the years (in my not-so-humble opinion, of course). But there's still plenty of talent out there. And maybe we'll get to watch hip-hop, this moving culture, reinvent itself in a way that surprises us — yes, even us "old heads."
Support HuffPost
The Stakes Have Never Been Higher