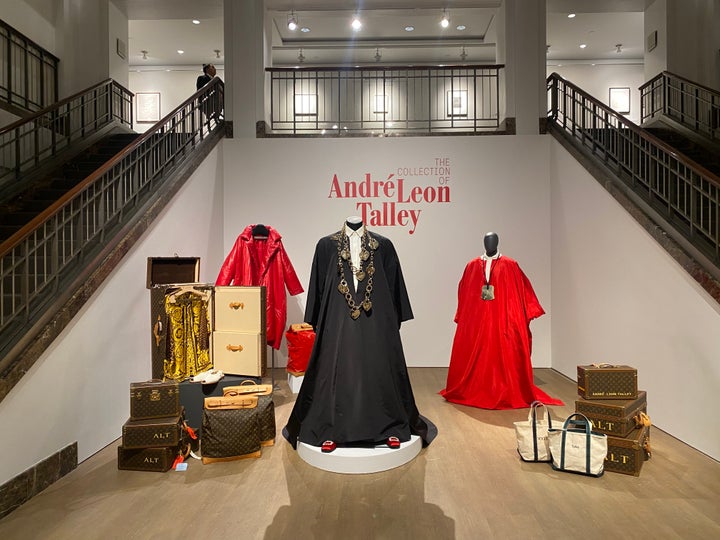 NEW YORK — When André Leon Talley died on Jan. 18, 2022, the bustling fashion world came to a standstill. The Durham, North Carolina, native was a trailblazer, the first Black creative director at Vogue, and to this day is the highest-ranking Black person to have been listed on the Vogue U.S. masthead. It is because of Talley that we can thrive in fashion, a sentiment that many Black industry leaders have echoed.
A public figure who was often described as larger-than-life, towering at 6'6" with an unmistakable booming voice, 73-year-old Talley was a private person. Fashion functioned as an armor — clothes caressing Talley from the callous racism and homophobia that his white counterparts spewed at him — but also as a means of expression and extravagance.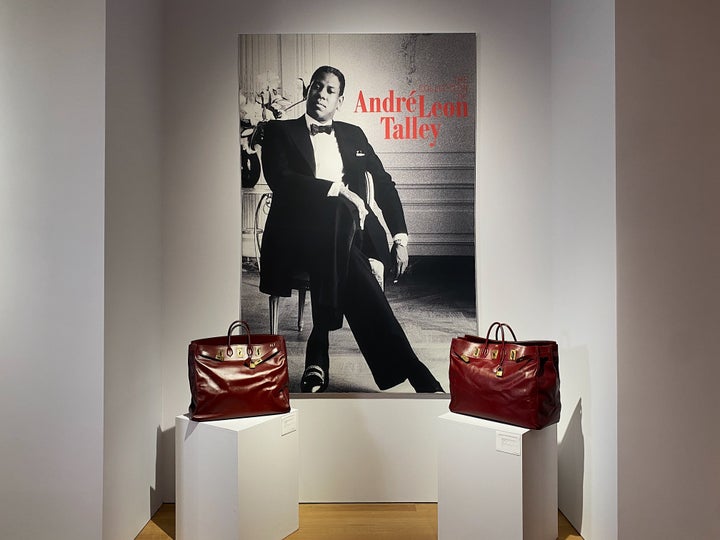 "My personal style evolved over decades, and it is fundamentally the awareness that a man can dress with splendor, in full-blown over-the-topness, and be admired for it," he once said.
Those words now adorn the walls of Christie's, a British auction house with an American branch at Rockefeller Center, where Talley's personal effects will be auctioned off in person on Wednesday. "The Collection of André Leon Talley" is up for grabs, with bids ranging from $300 to $200,000.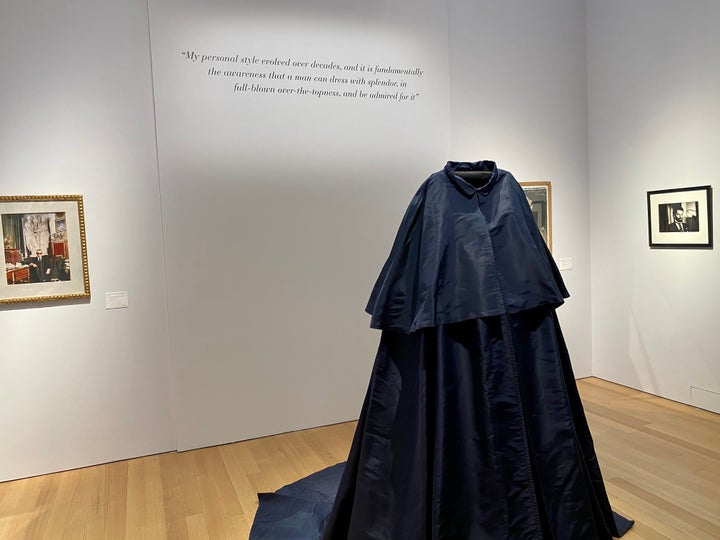 There are 68 lots of his belongings — marvelous caftans, his Louis Vuitton trunk collection, personalized Birkin bags, Versace shirts and more — available for online bidding until Thursday. Proceeds will be split between his home churches, the Abyssinian Baptist Church in Harlem and the Mt. Sinai Missionary Baptist Church in Durham.
Talley, who had no heirs, "left a very clear will," the executor of his estate Alexis E. Thomas told The New York Times. He instructed Thomas to sell his belongings, donating the proceeds to the institution that first introduced him to fashion: the Black church.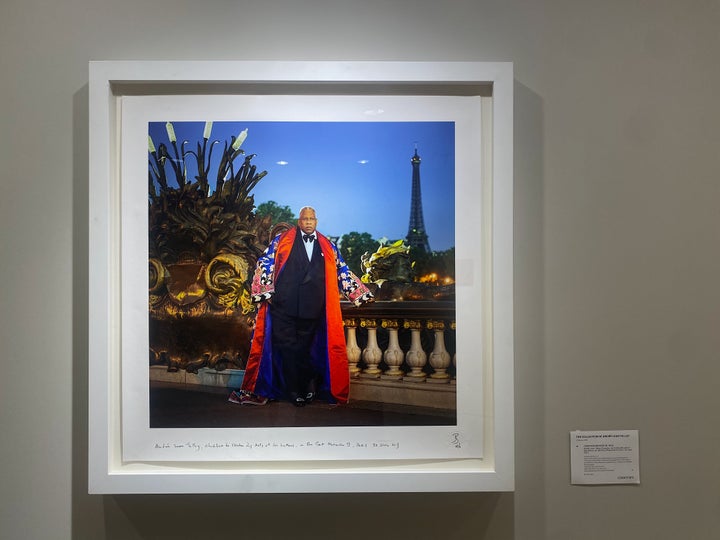 "On the weekends [my grandmother] rose, and we marched off into church and I discovered fashion," he once said. "Everyone in the church was the Queen. Every sister, every niece, every woman, every man."
During New York Fashion Week, the Black in Fashion Council facilitated private viewings of Talley's collection at Christie's. Upon entry, onlookers are met with a photo of Talley on Paris' Pont Alexandre III in June 2013, captured by photographer Jonathan Becker, and a mannequin donning Talley's red and gilt metallic trim two-piece wool military suit.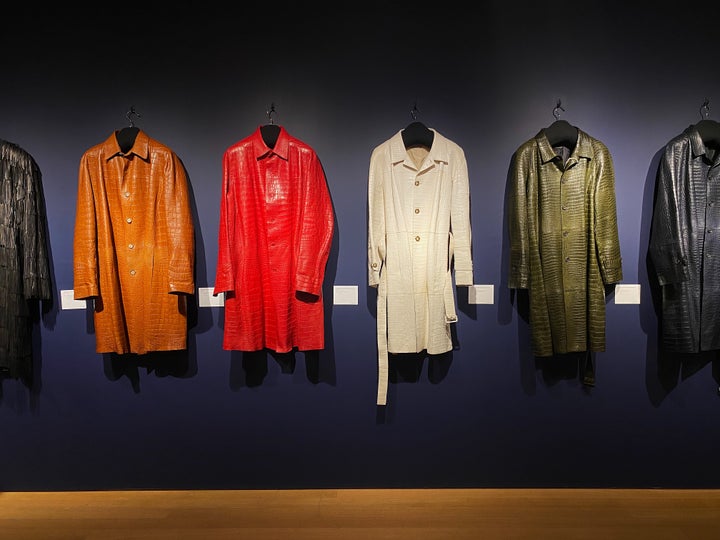 His impeccable taste shined through his robust luggage collections, crocodile and alligator coats from Prada and simple pleasures such as his boating hats. Grand portraits of him and photographers with figures such as Andy Warhol and Oprah lined the walls, displaying Talley in all of his excellence.
As we meandered through the halls of the exhibition, his essence was felt there. Chatter reverberated through Christie's, reminiscent of a family reunion of sorts brought on by his death, but indicative of the awe and respect so many fashion insiders have for Talley.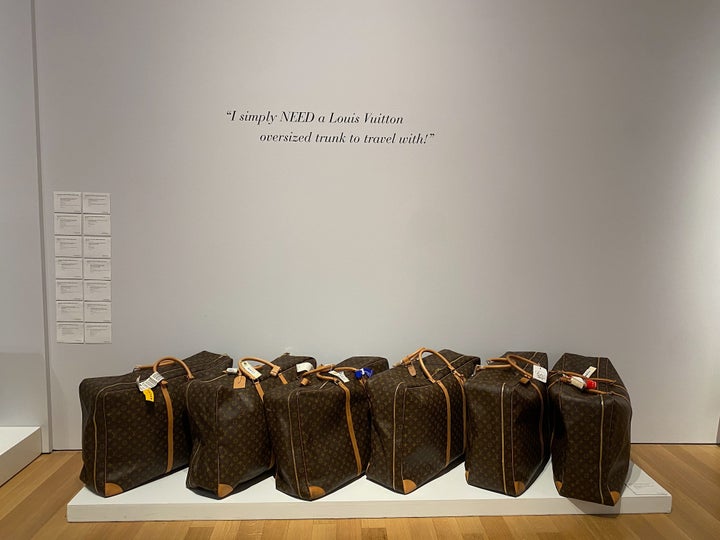 When the "fashion sale of the century" was announced, the internet was ablaze with opinions about the preservation of Black art, Black fashion history and our elders. Questions arose about whether our beloved icons' belongings should even be on display for public consumption, the white gaze and consumerism, and most importantly, who would end up owning his most prized possessions.
Would they be treated with care, and would wealthy white bidders understand the importance of Talley's possessions? If items are unsold, how would they be preserved? As thought-provoking as those perennial questions are, Talley's wishes are of the utmost importance, and to be honored above all else.
The masterfully curated collection captures Talley beautifully and his memory lives on.
"I take my story with me wherever I go," he once said. "The past is always in the present."
Popular in the Community