For some viewers, Jewel's attempt to put a nontraditional spin on the national anthem this weekend ended on a sour note.
True to form, she accompanied herself on an acoustic guitar.
But — as is often the case with musicians who make a concerted effort to add, um, creative flourishes to the national anthem — her rendition drew a mixed response on Twitter and other social media platforms.
"Jewel butchered the national anthem at the Indy 500," one person wrote. "People were trying to sing along but couldn't because of the way she sang it. What a shame."
Added another: "I'm sorry, but the National Anthem should NEVER, be changed up like this. Good artist, bad choice!"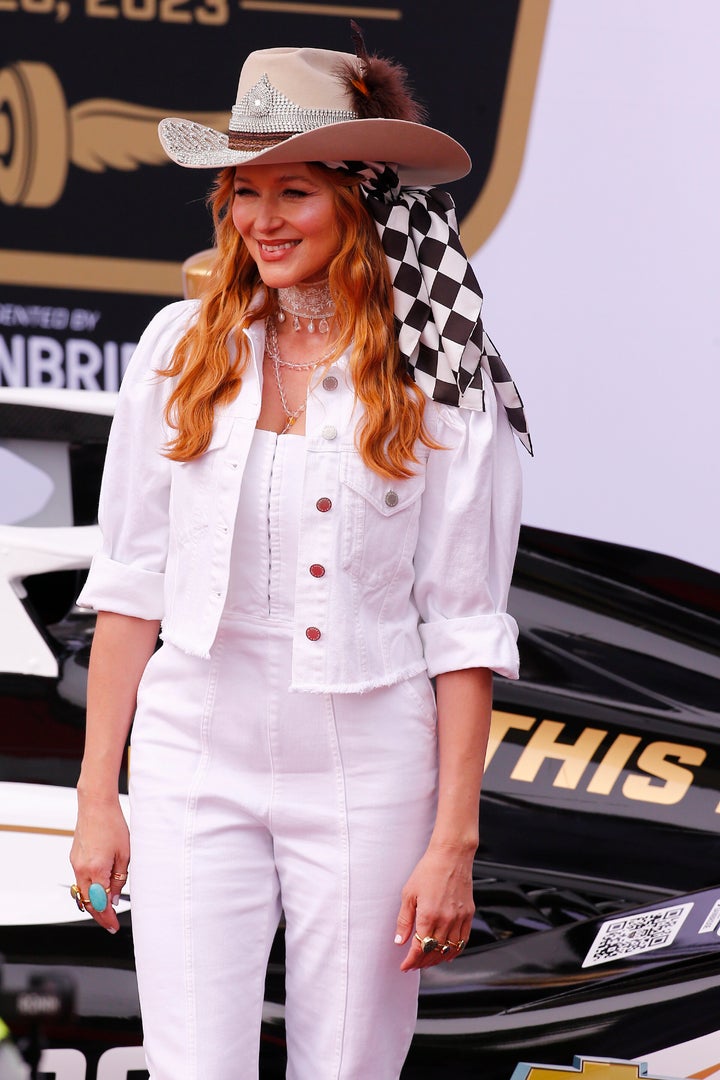 Others, however, offered praise ― or at least defended Jewel's choice to break away from a tried-and-true interpretation of the song.
"I thought it was a nice arrangement and fit her style," one listener tweeted. "Personally, I've never really cared for her or her voice, but there has certainly been much worse renditions of our national anthem than this one."
"Absolutely beautiful," wrote another. "Had me in tears. Stellar performance!"
Earlier this month, Indianapolis Motor Speedway President J. Douglas Boles stated that Jewel's take on the national anthem would be "a memorable and moving experience for fans." Whether all viewers would support his choice of words is questionable, though it's safe to say it got many of them talking.
Interestingly, Jewel gave a similar performance of "The Star Spangled Banner" at the start of the 2023 NBA All-Star Game, held Feb. 19 in Salt Lake City. The social media response to that rendition, however, was slight by comparison.
Support HuffPost
The Stakes Have Never Been Higher
Popular in the Community