Leave it to Julia Fox to turn France's Cannes Film Festival into a veritable runway for her bold ― and unconventional ― sense of style.
Amid the annual event, the "Uncut Gems" actor attended a party Sunday night in a flowing white skirt with a billowing train. Her structured bodice was made of a glasslike material that was completely see-through.
Fox completed the daring look with diamond jewelry from the brand Marli New York. (NSFW images below.)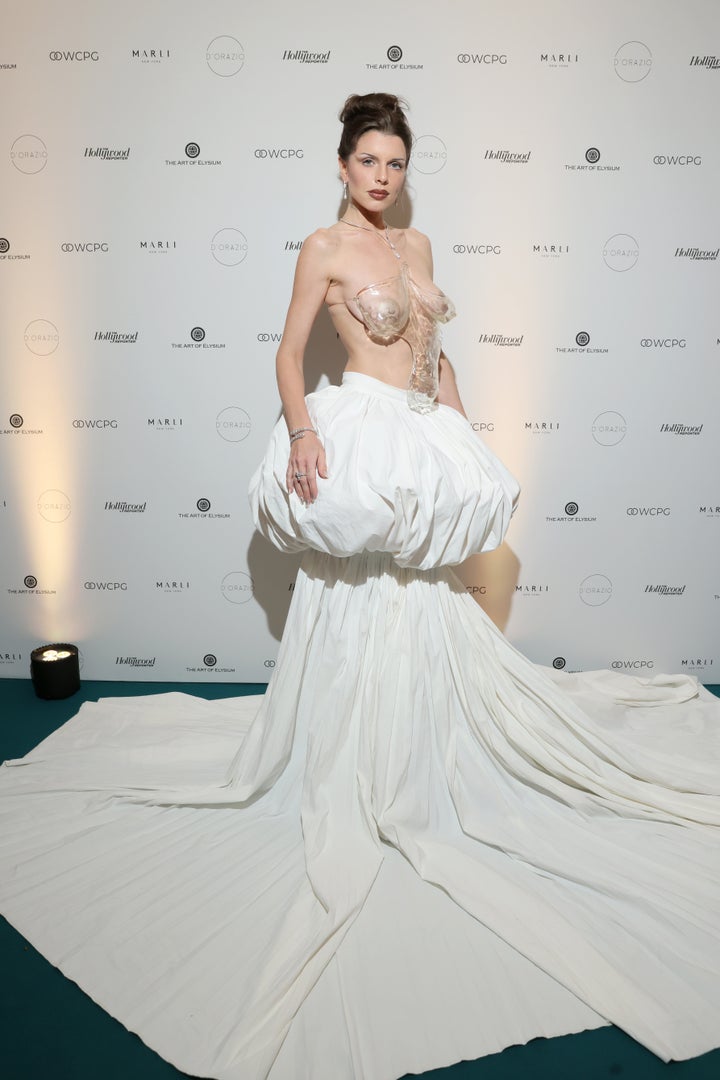 This isn't the first time that Fox has rocked a sheer look. In March, she wore a black mesh dress while sitting front row at Courrèges' fall-winter 2023 show during Paris Fashion Week.
And earlier this month, she was photographed in Los Angeles wearing a white miniskirt with a see-through tube top covered in condoms.
Of course, Fox is one of many celebrities who have brought their fashion A-game to Cannes this year. Natalie Portman and Viola Davis were among those who also rocked some impressive looks at the film festival in southern France.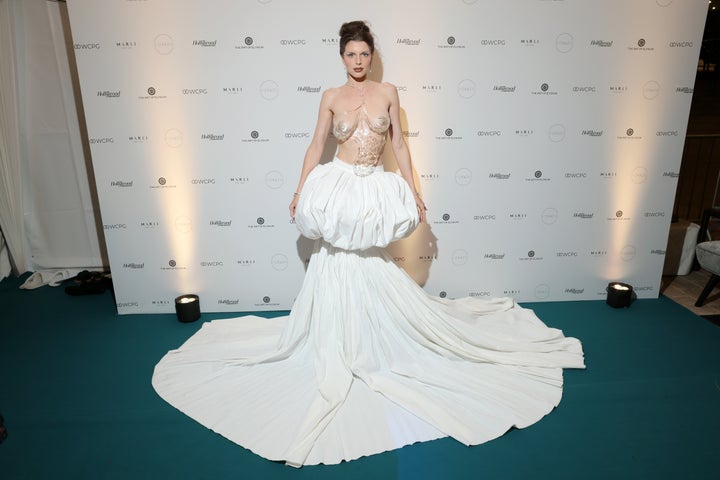 Speaking to People last year, Fox said she was providing fans and media outlets "a visual service" with her outré ensembles.
"Sometimes the paparazzi get me, and I look like [shit]. ... If they're gonna get me, I might as well make the best of it," she explained, adding that the point is "not caring about whether society thinks it's normal."
"If I think it's cool, then it's cool," she added.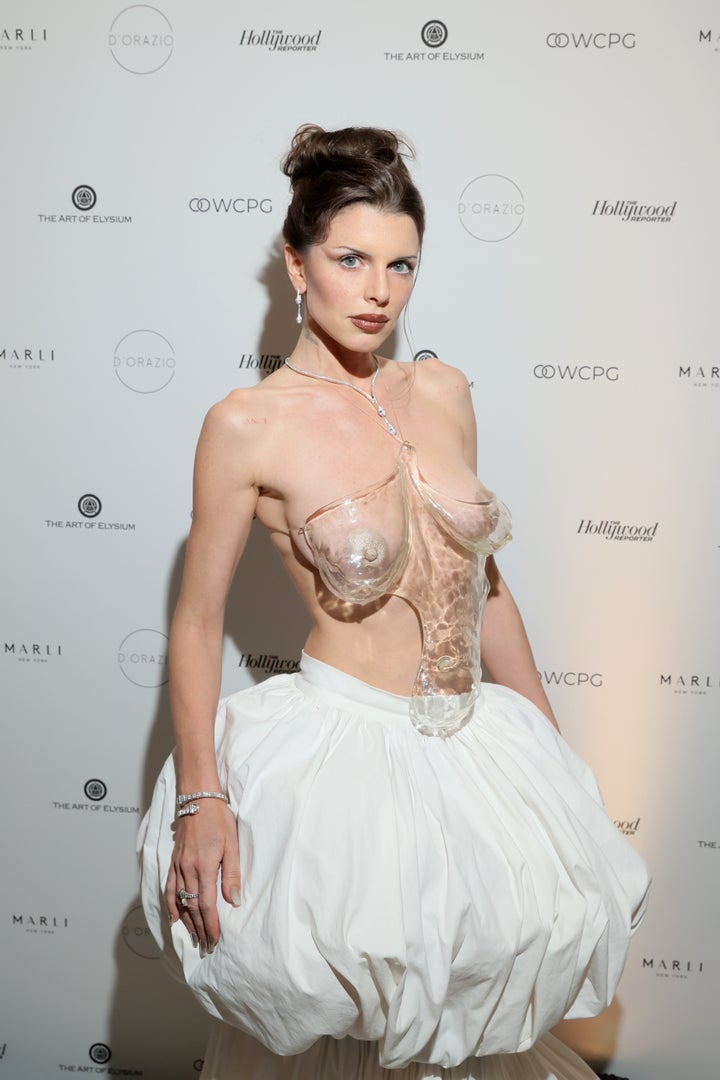 Popular in the Community