The "Real Housewives of Miami" star admitted this week that she was "embarrassed" that the Hall of Famer appeared to publicly express disapproval of her relationship with Marcus Jordan.
"I didn't think it was funny," Pippen said during Tuesday's episode of the couple's podcast, "Separation Anxiety with Larsa Pippen and Marcus Jordan." "There's nothing funny about it."
"I kind of felt like it went everywhere and I was kind of, like, embarrassed," she added.
Last week, Michael Jordan was leaving a restaurant in Paris when a paparazzo asked him what he thought about his son's relationship with Pippen. The basketball legend appeared to laugh before the photographer pressed further and asked whether he approved of their relationship.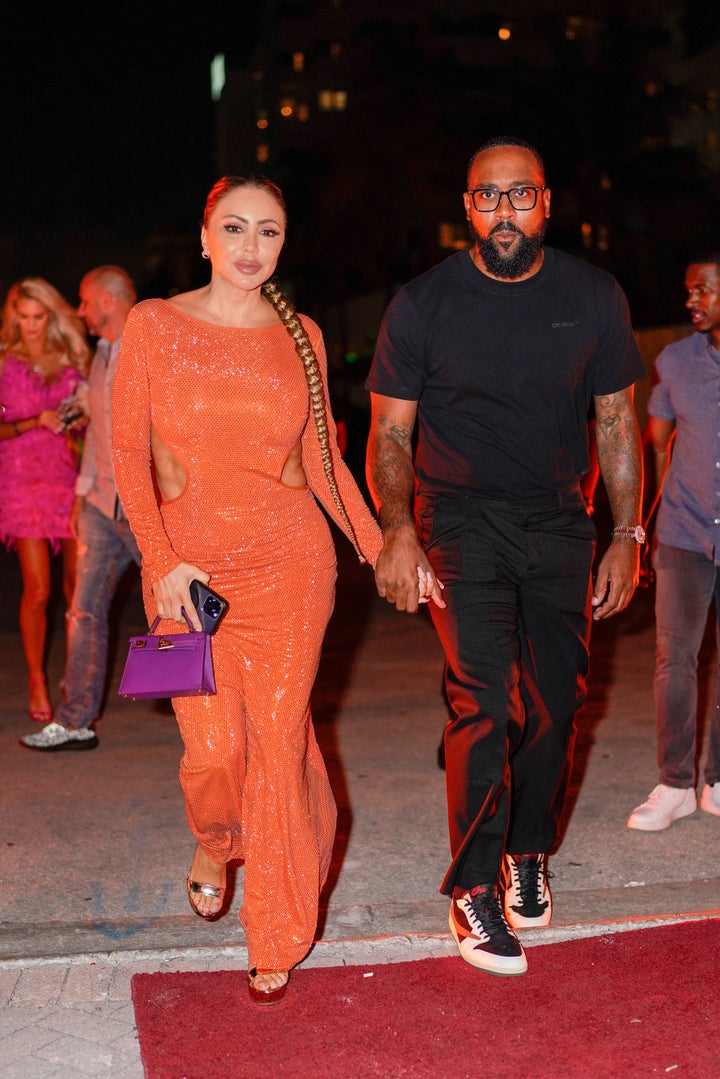 Marcus Jordan insisted on the new episode of "Separation Anxiety" that his dad was likely joking when he responded to the photographer, and that he doesn't have any ill feelings toward their romance.
"I know my dad," he said. "My whole family, we're all competitive, the Jordans. Part of our DNA is to talk shit. It gets us going, it gets us motivated."
The younger Jordan then suggested that his father's response may have been partly due to him having a drink or two at dinner.
"I didn't put too much weight into it," he said. The podcaster then explained that his father had reached out to him to warn him about the exchange, and to say that Marcus doesn't need his approval of the relationship.
Marcus Jordan and Pippen caused a stir on social media after they made their relationship Instagram official in January. Many people were shocked about their romance given their ties to each other.
Pippen was married to NBA icon Scottie Pippen for over 20 years before they divorced in 2021. Scottie Pippen and Michael Jordan — a legendary NBA duo during the Chicago Bulls dynasty in the 1990s — have spoken publicly about their strained relationship in recent years.
Larsa Pippen said on the "Tamron Hall" show in February that her boyfriend's parents were "fine" with their relationship and that they just wanted to see their son happy.
But she sang a slightly different tune on Tuesday's episode of her podcast.
She admitted that while their union didn't cause a "bad situation" for their families, there was still a "shock value" when they revealed their romance.
"It's not ideal for Larsa to be with Marcus, or Marcus to be with Larsa," she said, adding, "Our families, in the beginning, would've rathered us not be together."
Pippen later acknowledged that her relationship with Marcus "probably is awkward" for Michael Jordan and Scottie Pippen. She then shared her concern that people might've thought she was lying when she previously suggested that their families were happy with them being an item.
"Oh my gosh, I was, like, traumatized," Pippen said about Michael Jordan's response to paparazzi last week. "I'm like, 'Oh my God, what are we going to do? People think I lied.'"
Support HuffPost
The Stakes Have Never Been Higher
Popular in the Community