The NBA legend recently seemed to express some consternation about his son, Marcus Jordan, dating Pippen, according to a video published by TMZ on Monday.
In the clip, Jordan can be seen leaving a restaurant when a paparazzo asks him what he thinks about his son's relationship. Jordan appears to laugh. The photographer presses, asking whether Jordan approves of the romance.
"No!" Jordan can be heard saying as he gets into a vehicle.
A representative for Michael Jordan did not immediately respond to HuffPost's request for comment.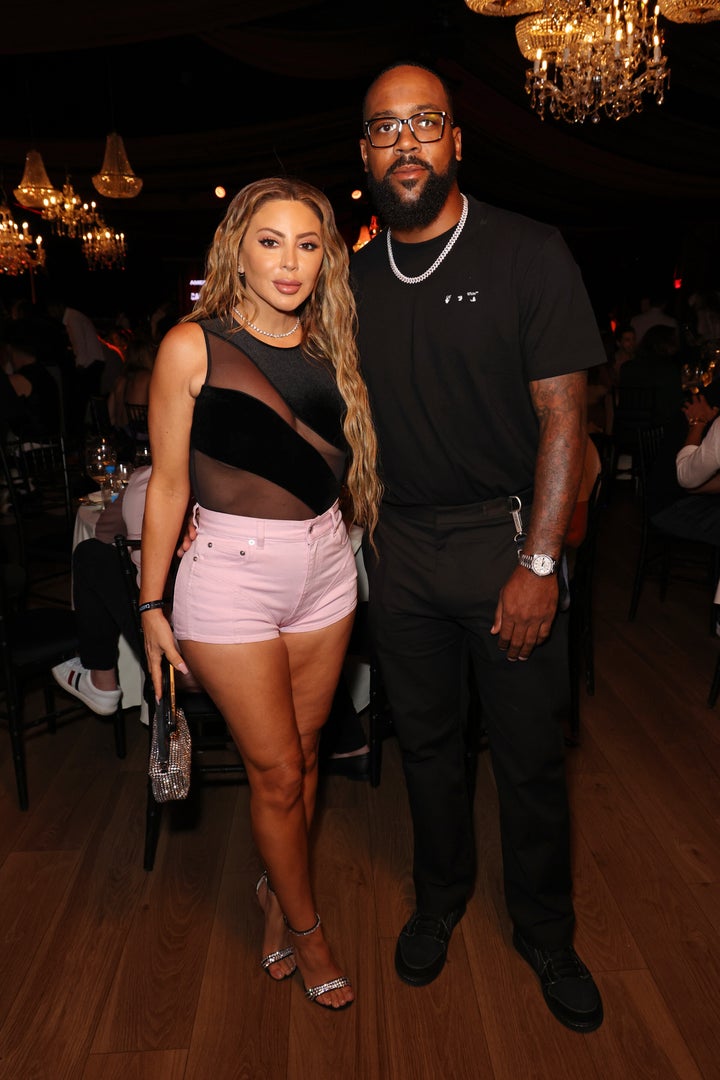 The Hall of Famer's apparent reaction in the TMZ clip is surprising, since Pippen had previously said her boyfriend's famous parents were "happy" with their relationship.
"When you're an adult, I think your parents just want to see you happy," she said. "My parents want to see me happy, his parents want to see him happy."
Pippen also said at the time that she'd spent the holidays with Marcus' family.
Some people have found the couple's romance shocking, given the intertwined history of the Pippen and Jordan families.
The reality star married Scottie Pippen in 1997 and divorced him in 2021. They share four children. Michael Jordan and Scottie Pippen were a legendary NBA duo during the Chicago Bulls dynasty in the 1990s. In recent years, though, they've each spoken publicly about their strained relationship.
Pippen defended her relationship with Marcus during her visit on "Tamron Hall," saying that the two only met a couple of years prior — despite what many people on social media have speculated.
Pippen, 48, also addressed her age gap with Marcus, 32. "I feel like age doesn't really determine your level of maturity," she said.
Pippen said she would be "open to having maybe one more child."
"Sometimes I get baby fever, I'm not going to lie," Marcus said. "It's something that I think we'll have to discuss down the road at some point."
The couple made their relationship Instagram-official in January.
Support HuffPost
The Stakes Have Never Been Higher
Popular in the Community