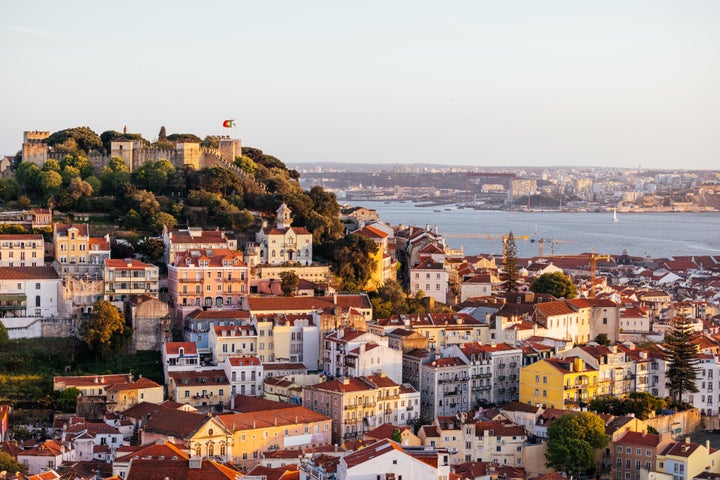 Lisbon's appeal to tourists is easy to understand. The Portuguese capital boasts incredible castles, charming streets, delicious food, a hip music and art scene and so much more.
But as with any place that has a large tourism industry, the locals are not shy to point out the mistakes that visitors to the City of Seven Hills often make during their stays. We asked people who live in Lisbon, both expats and natives, to share some of the faux pas they've observed.
From misguided culinary moves to major communication issues, here are 13 common blunders among tourists visiting Lisbon ― and some advice for avoiding them on your travels.
Trying To Communicate In Spanish
"Don't speak Spanish to the locals. They find it somewhat offensive and don't like to be confused with Spain. It's a long story, but it's better if you make a terrible attempt to speak Portuguese." ― Stéphanie Pons, founder of Lisbon Insiders
"A big mistake is to assume that speaking Spanish will earn you brownie points in Portugal. In fact, most Portuguese don't like to be mistaken for Spanish! (There's quite a bit of friendly rivalry between the countries). English is by far the preferred language by locals when speaking with tourists. I once stood in line at a museum ticket booth behind a Dutch tourist who kept speaking in Spanish, to which the staff member just repeated 'no, I don't understand you' in Portuguese. Even though I suspect he knew perfectly well what the question was, I think he simply refused to answer!" ― Marek Bron, travel blogger at Marvellous Madeira
Wearing The Wrong Shoes
"Girls, leave your high heels at home! Lisbon is known as the City of Seven Hills, so make sure to bring some comfortable shoes because you will walk up and down a lot. Also, we have a particular kind of floor, which is called 'calçada Portuguesa,' which consists of different stone types placed together to draw an image when seen from above. It's stunning but makes it super hard to walk on!" ― Carol Batista, food critic and tour guide
"A common mistake I often witness is the underestimation of the cobblestone pavements here, known as calçada Portuguesa. Despite wearing walking sneakers or sandals, many people still find the pavement slippery. Personally, I always ensure that my flat shoes, including my Keds, have outer sole grips for added traction." ― Britt Moore, writer and cook
Getting 'Pastéis De Nata' At The Wrong Places
"Don't assume that all 'pastéis de nata' (our main dessert) are the same and try it in the first store you find. Portuguese treat the pastéis de nata as national patrimony, and we have our must-go places for the perfect one. Nice options in Lisbon are the famous Pastéis de Belém and stores like Manteigaria or Aloma." ― Batista.
"There are also many people who look for pastéis de nata in supermarkets and street stores, but the best ones are sold in stores that only make pastéis de nata. They are the best." ― André Nicolau Chaíça, content creator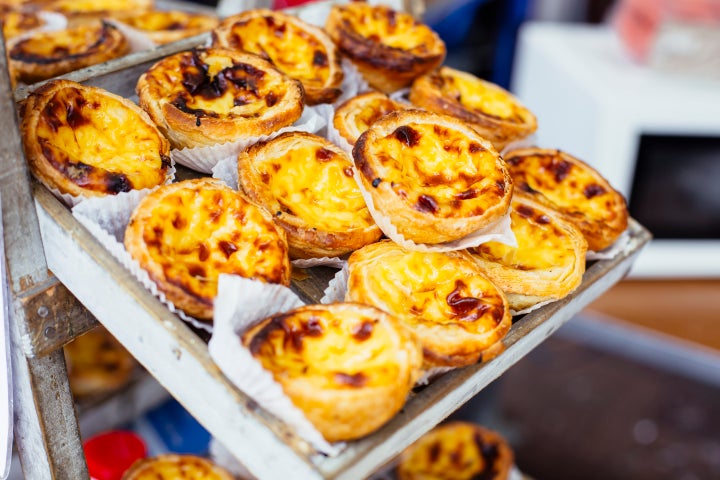 Assuming The 'Couvert' Is Free
"Travelers should be aware that it is expected for there to be a 'couvert' placed on the table at most restaurants. Usually, this is comprised of olives, bread and perhaps some tuna or sardine pâté. These items are not free, and travelers should be aware that if consumed even partially, they will be charged for the items eaten. Keep in mind this can add up from anywhere from a euro to five, depending on how fancy the restaurant is and what couvert they are bringing. It's worth mentioning that these couverts are generally delicious and a great way to develop your love of olives and the different house marinades you can find them in, so I find them to be well worth it. Just try not to get all snippy when you get the bill. You ate it, after all!" ― Ellis Dixon, co-founder of Atlas Lisboa
Paying For Free Views
"There's this place downtown called Elevador de Santa Justa, which is quite popular for its beautiful views of Lisbon, and there's often a long line of people that pay to go up that ancient elevator. Well, you can have basically the same experience for free if you go up directly through its upper walkway, via Igreja do Carmo (Carmo Church). There's a street on the right side of the church (Travessa D. Pedro de Menezes) that leads to the TOPO Chiado bar and restaurant and also the Bellalisa Elevador restaurant. There are some small stairs that, if you go up, lead to this last restaurant (not TOPO, those go down), and you'll be right on this upper walkway of the Elevador de Santa Justa, for free! The view is the same." ― Alice Trewinnard, content creator
"Facing the kilometric queue to go up the Elevador de Santa Justa I think is the biggest mistake a tourist can make in Lisbon. The elevator is charming and full of history, but the climb lasts a few seconds in addition to being expensive. The alternative is to go up to Largo do Carmo. You can go up through the streets, through the escalators of H&M or the elevators of Armazéns do Chiado and look for the upper entrance of the elevator ― it is on the right side of the square. From there, you'll get the same Lisbon scenery totally for free. Bonus tip: Have a drink in one of the bars there!" ― Luli Monteleone, digital marketing specialist
Forgetting To Say 'Obrigado' — Or Using The Wrong Form
"Many travelers who come to Portugal are not aware that 'thank you' in Portuguese is related to the speaker and not the one spoken to. Women say 'obrigada' and men say 'obrigado.' And for the love of all things holy, do NOT say 'gracias.'" ― Dixon
"Not using 'obrigado' when you ask for something is a mistake. Portuguese are simple but humble and talkative people. We know how to adapt to foreigners, but if you try to use at least one word from our language we will for sure reward you with a nice smile and make our day!" ― Batista
"Saying 'gracias' is definitely a no-no. You can simply say 'thank you,' or if you want to use Portuguese, this would be 'obrigado' if you're a man or 'obrigada' if you're a woman." ― Bron
Eating At Touristy Spots
"Travelers have a habit of walking around the main tourist areas and looking for typical food in those areas, which is a big mistake! Because it is just tourist food, and not good and typical Portuguese food. You always have to look for 'tascas' ― small and very typical restaurants." ― Chaíça
"I often notice tourists being lured into restaurants in Baixa, also known as downtown Lisbon, where servers actively target them in this touristy area. These establishments are classic tourist traps ― they charge exorbitant prices, serve low-quality food and lack authenticity. Here's my advice: Take the time to research dining options in advance and don't hesitate to explore the lesser-known streets and alleys. By doing so, you'll find hidden tascas that offer genuine Portuguese cuisine and a more authentic experience. Trust your instincts: If a place feels touristy and gimmicky, it probably is." ― Moore
"Don't be shy when it comes to pushing the door of a traditional tasca. It might be intimidating walking into a place which feels very local, but this is where you'll discover the true DNA of Portuguese cuisine. Although the welcome might be a little cold at first, you will probably leave with a new Portuguese friend. Our favorite tascas are Imperial de Campo de Ourique, Das Flores and Zé da Mouraria." ― Pons
Misusing Transit
"Those who want to ride the streetcar usually pay the value of the trip when buying a metro card is cheaper." ― Chaíça
"Don't take the tram at peak times." ― Pons
"Renting a car and not exploring the city center on foot is another mistake. Lisbon is an absolute must-walk city in order to discover the old neighborhoods like Mouraria, Alfama, Graça, Madragoa, etc. Doing all by car will make it impossible for you to discover true gems only reachable by foot." ― Batista
"Tourists leave their electric scooters scattered all over town. This is dangerous. And they litter the city with beer glasses everywhere." ― Mari of Explorar Lisboa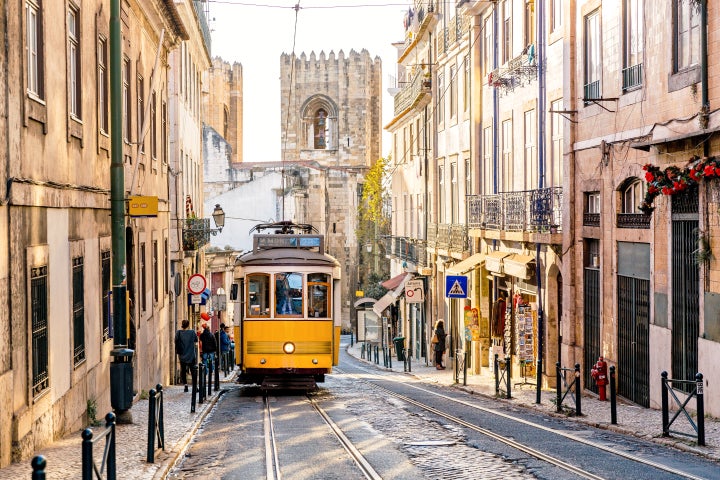 Limiting Your Itinerary To The Main Attractions
"When people visit Lisbon, they naturally tend to focus more on its main attractions. While it's very important to visit sights such as Lisbon's Cathedral, Terreiro do Paço or Oceanário, don't limit yourself to the most well-known places because you'll miss out on great viewpoints, sidewalks, restaurants and stores, tiled facades or even the Lisboetas. Instead, I recommend that you do some research beforehand and find out how much we have to offer, create your own itinerary in search of unique corners and experiences, visit places like Jardim da Estrela, the Royal Treasure Museum, a boat trip on the Tagus, get lost in the streets of the historic neighborhoods, have dinner at a Casa de Fados. Let yourself be carried away by the magic of Lisbon." ― Paula Oliveira, executive director of Turismo de Lisboa
"A mistake is tourists make is they don't visit Alfama. There are a lot of people who only visit the Baixa Chiado neighborhood." ― Mari
"I highly suggest that tourists venture beyond Lisbon for a day trip. I've spoken to several visitors who mainly stayed within the city. There are beautiful vineyards that offer picnics, little beach towns for surf lessons, and a plethora of historic palaces to see. While Lisbon is undeniably wonderful, a lot of Portuguese gems lie just outside of the city." ― Moore
Misunderstanding Traditional Food
"Don't eat sardines with a fork and knife. And don't eat pastéis de bacalhau with cooking cream; it's really horrible." ― Mari
"A mistake is assuming the super fancy canned sardines stores in the city center are traditional. Plot twist: They are not! No Portuguese eats those canned sardines, nor is it something related to our culture. Another is assuming that the codfish cake with cheese is traditional. It's not. Just like the canned sardines, it is also sold in a super fancy store in the city center but it's not traditional. The Portuguese eat codfish plain ― and it's soooo goood!" ― Batista
Thinking You Can Cover It All In A Weekend
"Another mistake is to think Lisbon is just a weekend trip destination. There is so much to see and do that a couple of days won't cover it! You can spend many days exploring the old center of Lisbon, but there are also so many great day trips nearby. You can go dolphin-watching in the Sado Estuary, see the incredible palaces and gardens of Sintra, and there are several fun beach towns within just an hour's drive or so. For example, the surfer town of Ericeira, or Sesimbra, a great place for sea kayaking and coastal hikes. The old center of Lisbon has gotten quite busy with tourists, but there are much less crowded places all around Lisbon that most tourists miss out on." ― Bron
"Don't forget to put Caparica on your map. This long stretch of white sand beach, located 20 minutes from Lisbon, offers great beach restaurants and amazing sunsets." ― Pons
Showing Up To Restaurants Unprepared
"Don't go out to eat without a reservation. Indeed, to avoid any frustration and queue, it's better to book your restaurants in advance." ― Pons
"Another mistake is not having money exchanged. Lisbon is a modern city, but you will city find many restaurants are cash-only to avoid paying more taxes." ― Batista
Forgetting Your Sunscreen
"Not using sunscreen in the summer. Lisbon is a 'city of light,' and we have sun for most of the year. It's a kind of sun that looks harmless but, if you don't pay attention or are not used to, will leave red marks on your white skin." ― Batista
Quotes have been lightly edited and condensed for clarity.
Support HuffPost
A No-B.S. Guide To Life
Popular in the Community