Baseball season is just getting started, but MLB teams have already set a new record.
This year, 259 players on Opening Day rosters were born outside of the U.S., marking a new high for the league since it began tracking this data in 1995. Those athletes make up 29.8 percent of the league's total 868 players. (The previous record for highest number of foreign-born players was 246 in 2007, while the record for highest percentage of foreign-born players was 29.2 percent in 2005.)
The Texas Rangers boast the most players from countries outside the U.S., with 14 players from six different countries and territories. The San Diego Padres, the Seattle Mariners, the Chicago White Sox, the Cleveland Indians, the Los Angeles Angels and the Philadelphia Phillies all have more than 10 players from other countries.
In total, 19 countries and territories are represented in the MLB, including the Dominican Republic (93 players), Venezuela (77) and Cuba (23).
As baseball has grown increasingly international, the league has looked for new ways to attract a more global fanbase. Those efforts have included overseas games in places like London and Sydney, discussion of international expansion teams and the advent of the World Baseball Classic, which the U.S. won this year.
Research shows that international diversity is good for a team's bottom line: A 2010 study by the University of Michigan found that ticket revenue increased by about $500,000 for each foreign-born player added to an MLB roster.
Baseball isn't the only sport expanding its international reach. Last year, the NBA announced that opening night rosters for the 2016-17 season included 113 foreign-born players from 41 countries and territories, a record for the league.
Over 40 percent of players in Major League Soccer, meanwhile, are international, up from just over 20 percent a decade ago.
And in last year's NFL draft, teams selected a record 12 players from countries outside the U.S.
Support HuffPost
The Stakes Have Never Been Higher
Related
Before You Go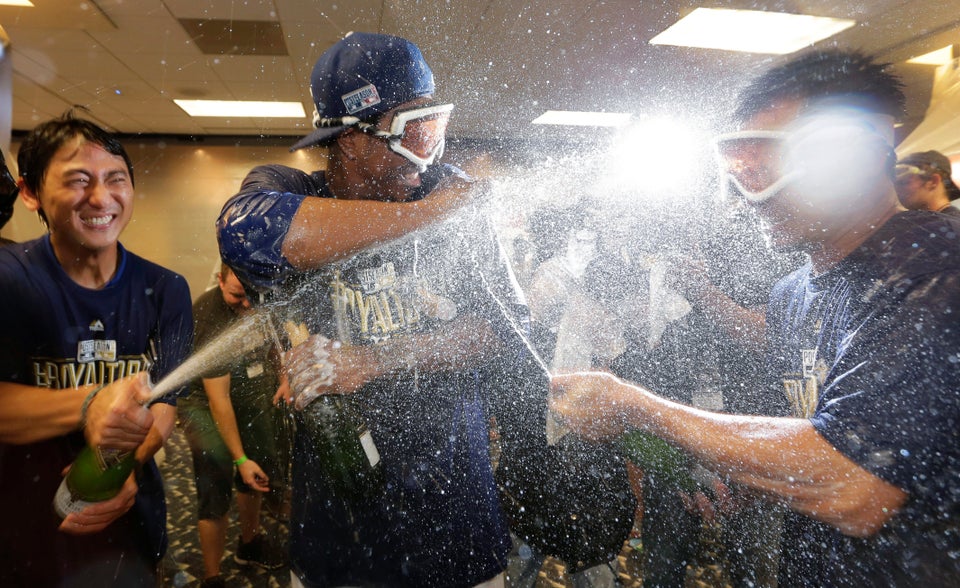 PHOTOS: Wild MLB Celebrations
Popular in the Community