This video is killin' us, Smalls.
In honor of the 25th anniversary of the beloved coming-of-age baseball classic "The Sandlot," the Milwaukee Brewers took some time out during spring training to recreate one of the movie's more memorable scenes. And it's goooooood.
The team's player casting and wardrobe are impressively spot on. They even had their adopted team dog, Hank, star as the movie's infamous but misunderstood Beast!
Hank was a stray dog who wandered into training camp back in 2014. He looked like he needed help, so the team took him to the vet and got him fixed up. He quickly became the team mascot and is beloved by fans.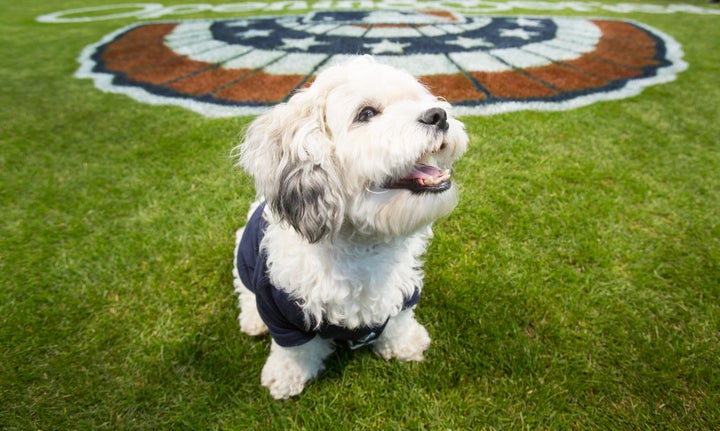 Other MLB teams chimed in on the video, with the Colorado Rockies admitting it would be tough to top.
If the Brewers' goal was to get people excited for the start of baseball season, this was a great strategy. Opening Day is March 29, the earliest in the league's history.
Regardless of how Brewers fare this season, this video will live on in greatest forever. FOR-E-VER.
Support HuffPost
The Stakes Have Never Been Higher
Popular in the Community