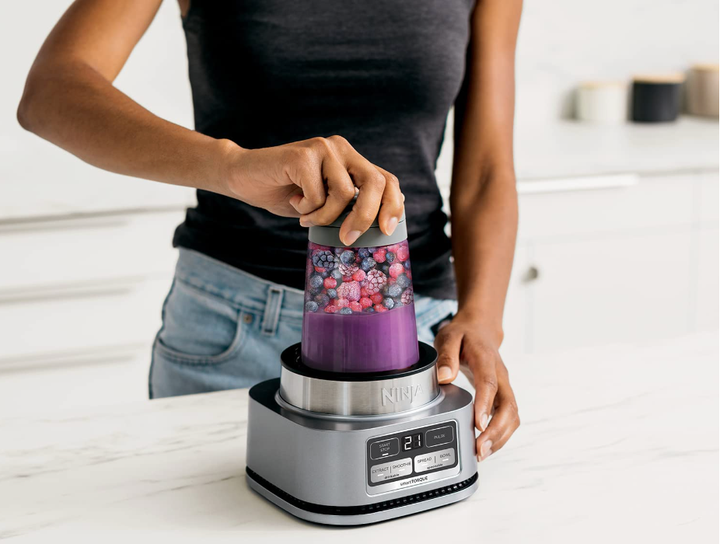 Culinary school successfully brainwashed me to believe that when it comes to blenders, Vitamix reigns supreme. And in many cases, that's true ― especially if you're blending things in large batches.
But if you primarily use your blender for single servings of smoothies, you're well aware of how much space a dirty blender container takes up in your sink, taunting you as you procrastinate washing it.
If only there were a tiny blender that could whip up smoothies in single batches! With a dishwasher-safe jar! And imagine if that blender jar could flip upside down, transforming into the cup from which you drink your smoothie! And then imagine if there were a lid you could screw on top, so you can take your smoothie with you to go.
I'm always skeptical of anything with the word "foodie" in the name, but a couple years ago I tried out the Ninja Foodi Smoothie Maker and Nutrient Extractor. I expected very little, but from the moment I gripped the suction cups of the machine's tiny base to my countertop and turned it on, I could feel the blender's sheer force as it sent vibrations through my entire kitchen. Air shot out of the bottom, sending random garlic peels flying across the countertop. And when the smoothie was finished, my protein powder was whipped into a delightful cloud and the seeds from the raspberries were so highly pulverized, they were nearly undetectable. I was sold.
This particular model takes up just a few inches on your countertop, and it comes with a host of attachments and whirligigs that can make not only smoothies, but frozen smoothie bowls, pestos and nut butters, just to name a few examples. And frankly, I've been preferring the Ninja over my Vitamix for all these uses. I love it so much, I bought a second one to keep at my mom's house for when I'm visiting.
If you're making a smoothie or a frozen bowl (an acai bowl, for example), there's absolutely no guesswork involved ― just press the corresponding button on the machine, and it knows exactly how long to blend it ― the machine will turn off when it's done. (Just one warning: the machine isn't quiet!) But if you want a more manual option, the "pulse" button allows you to control exactly how long the blender runs.
When it's time to clean up, it couldn't be easier ― just fill the blender jar halfway with water and a few drops of soap, and turn it on for a few seconds. It'll come out perfectly clean after a quick rinse, and you're good to go.
If you or someone you know is constantly complaining about cleaning a giant blender, or simply can't manage to get the chunks out of smoothies, I highly recommend this one, even though I still don't like the name of it. And Amazon and Target reviewers agree about its performance. Although it's currently sold out at Amazon, it is on major sale at Target right now for $30 off.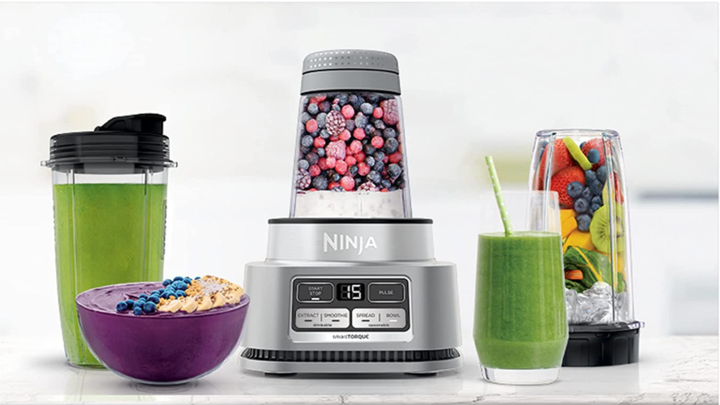 This tiny blender will almost literally blow you away. It has a 4.6-star rating at Target and a 4.5-star rating at Amazon. The set contains a 14-ounce smoothie bowl maker with built-in tamper that easily powers through frozen ingredients, two 24-ounce nutrient extraction cups to blend smoothies and other liquids, plus lids for all three containers. The 1,200-peak-watt motor has suction cups at the bottom to firmly attach to your countertop, and offers six programs for one-touch blend, pulse, smoothies, extractions, bowls and spreads. To make life even easier, all the parts (aside from the motor) are dishwasher safe.
"I bought this blender about 9 months ago - after I had already bought - and returned - FOUR other blenders. All but one of those other blenders had significantly more wattage - 1400, 1800, and even 2200 - but NONE could handle blending my smoothies as well as this one! Not only that, but this model is far more compact and lightweight than all the others - some of which were quite heavy. So this Ninja is easily storable in the cabinet and takes up little room." — Batlady at Amazon

"I purchased this back in the spring of 2021. I had tongue cancer and could only do smoothies once I started eating again. I used this a few times a day for months. Then I had issues with my jaw due to radiation and had my mouth wired shut, then a full jaw replacement. For the first 6 months of this year, I could have nothing but smoothies. I used this at least 5X a day. Now I use it twice a day. Still going strong. I love this smoothie maker!!! It blends up ice, ice cream, even used it to purée up soups. I highly recommend this product." — Tiffany at Target

"Nothing could've prepared me for how powerful this blender was. Decided to buy this as I needed a new blender. Am shocked at how powerful this thing is. ... Super powerful was actually almost a little scared haha. It is loud though but what blender isn't and that's fine with me. It has suction cups on the bottom so it stays in place really nicely. It also has its own self timer/ setting for smoothies so can walk away and let it do it's thing. No annoying missed chunks that didn't get blended. Super quick. Love the clickable/lockable top piece to make sure top doesn't fall off." — A at Amazon
Before You Go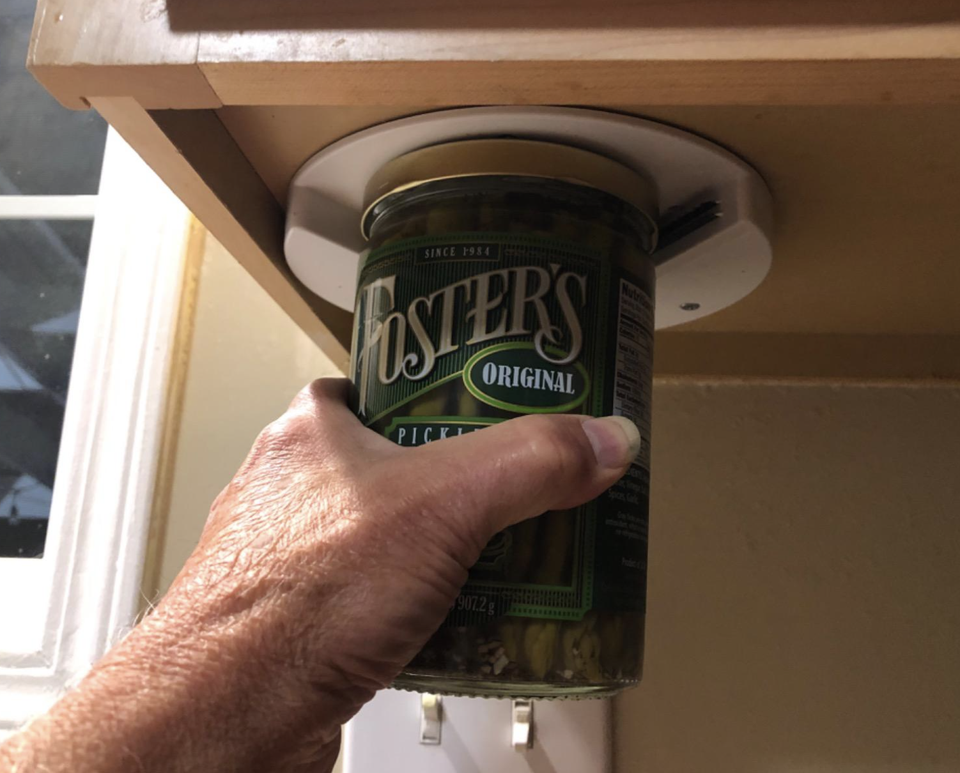 26 Kitchen Products That'll Make You Think, "Why Didn't I Own That Already"
Popular in the Community