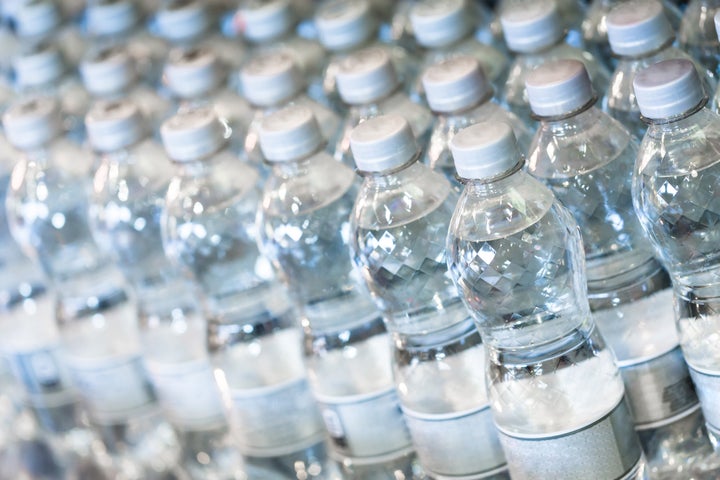 Philadelphia officials say they are "confident" that the local tap water is safe to drink after initially advising residents to switch to bottled water "out of an abundance of caution" following a chemical spill in a Delaware River tributary.
Tap water treated at a local plant is safe to drink and use at least through midnight Monday, city officials said in a press release Sunday afternoon.
"This updated time is based on the time it will take river water that entered the Baxter (Water Treatment Plant) intakes early Sunday morning to move through treatment and water mains before reaching customers," according to the release. "The water that is currently available to customers was treated before the spill reached Philadelphia and remains safe to drink and use for bathing, cooking, and washing."
City officials advised residents to stock up two-days worth of tap water, using bottles and pitchers, for emergency use. Federal health officials recommend at least 1 gallon of water per person per day for drinking and sanitation use.
"There is no need to buy water," Mike Carroll, deputy managing director for the city's Office of Transportation, Infrastructure and Sustainability, said at a press conference after being asked about water flying off local store shelves.
"There's nothing about the water that you're buying at the store that is better than the water that you get from your tap today and all day tomorrow. So take the opportunity to do that," he said.
More than 8,100 gallons of a latex-finishing solution were released into a Bucks County creek around midnight Friday, the U.S. Coast Guard previously said.
Though none of the contaminants had been found in the city's water system as of late Sunday morning, city officials had earlier advised residents to take precautions before cooking with or drinking the tap water.
"We cannot be 100% sure that there won't be traces of these chemicals in the tap water throughout the entire afternoon," Carroll said at an earlier press conference. "We want the public to be aware, so people can consider switching to bottled water to further minimize any kinds of risks."
The leaked chemicals include butyl acrylate, which was one of the chemicals released in the East Palestine train derailment in Ohio. Health risks associated with the chemicals are "very low," he said.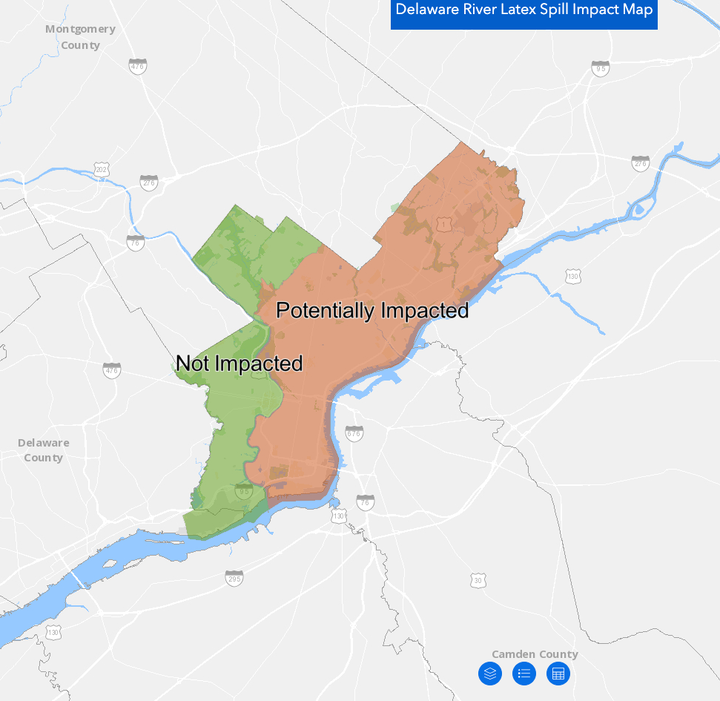 "Our best information is that people who ingest water will not suffer any near-term symptoms or any acute medical conditions. And so we foresee no need to seek medical attention related to this event," he said.
Manufacturing company Trinseo blamed an equipment failure at a facility in Bristol for the chemicals' release into a local storm drain, it said in a statement Sunday.
"Some of the material overflowed the on-site containment system and entered a storm drain, where it flowed to Otter Creek and then to the Delaware River," the company said.
Approximately 50% of the liquid was water and the remainder was a water-soluble latex polymer that has a white pigmentation that's visible in surface water, it said.
Local and federal agencies were assisting in investigating the incident, including the U.S. Environmental Protection Agency, Pennsylvania Department of Environmental Protection, Pennsylvania Fish and Boat Commission, and the National Oceanic and Atmospheric Administration.
"We are working with the responsible party and local and federal agencies to ensure a safe response effort," Capt. Jonathan Theel, the commander of Coast Guard Sector Delaware Bay, said in a statement Saturday. "We are also working with our State counterparts in Pennsylvania."
Popular in the Community