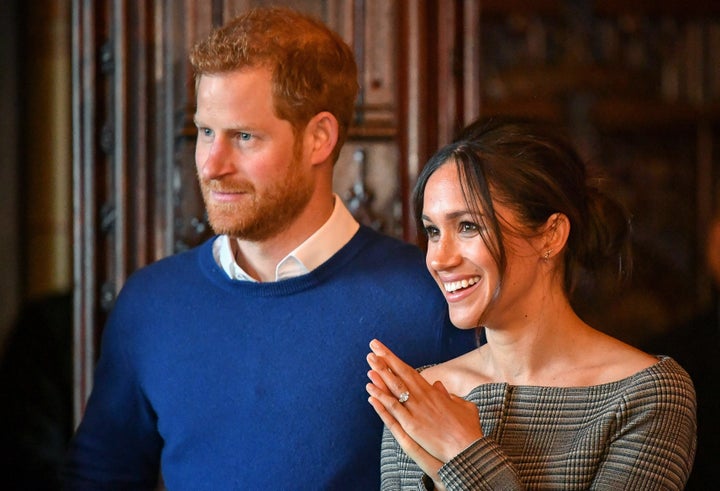 Prince Harry and Meghan Markle's daughter Lilibet has been christened, a spokesperson for the couple confirmed to HuffPost on Wednesday.
"I can confirm that Princess Lilibet Diana was christened on Friday, March 3," a representative for Archewell said. Lili, who is 21 months old, was christened by the Rev. John Taylor, the bishop in the Episcopal Diocese of Los Angeles.
When reached for comment about the christening, Taylor told HuffPost that "it is the family's to talk about. :-)"
The christening news was first reported by People magazine. The outlet reported that 20 to 30 people attended the gathering, including Meghan's mother, Doria Ragland, and actor Tyler Perry, who is Lili's godfather.
People reported that invitations were extended to King Charles, Queen Camilla, Prince William and Kate Middleton, though they did not attend.
In response to a request for comment about the christening, Kensington Palace told HuffPost on Wednesday that it would not "comment on private invitations."
Buckingham Palace declined to comment further for this story.
Lili's christening signified a major occasion for the royal couple, who publicly used their daughter's "princess" title for the first time.
Both of Harry and Meghan's children, Archie Harrison Mountbatten-Windsor and Lilibet "Lili" Diana Mountbatten-Windsor, are entitled to the titles of "prince" and "princess" respectively, according to the 1917 George V letters patent, as they are the grandchildren of a monarch.
A spokesperson for the Sussexes on Wednesday told HuffPost, "The children's titles have been a birthright since their grandfather became Monarch. This matter has been settled for some time in alignment with Buckingham Palace."
The children did not have the titles when they were born, as the late Queen Elizabeth II, their great-grandmother, was still alive at the time.
Buckingham Palace had not yet updated the titles for the children on the "Succession" page of the royal family's website on Wednesday when the news broke, as it still read "Master Archie Mountbatten-Windsor" and "Miss Lilibet Mountbatten-Winsor."
The page was updated by Thursday with the children's new titles. They will be known as Prince Archie and Princess Lilibet going forward.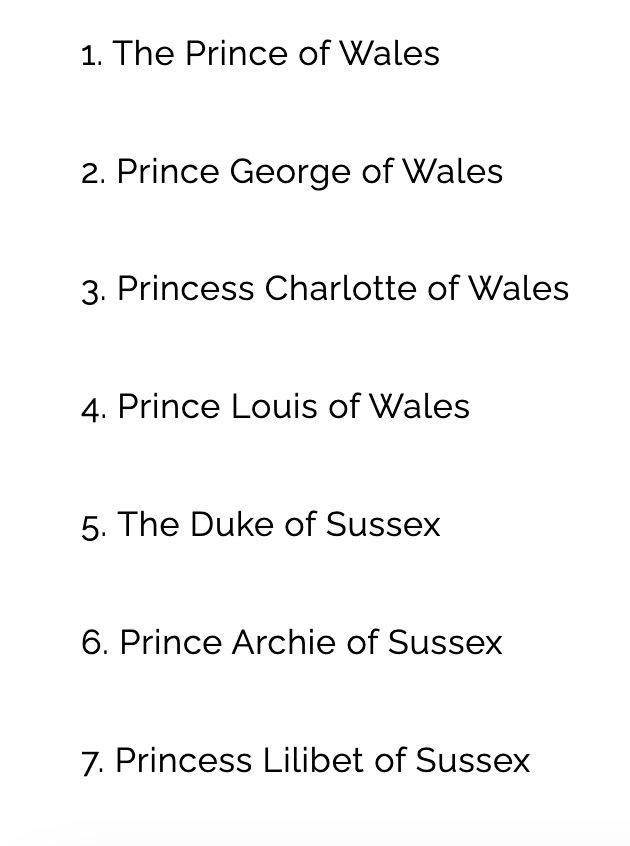 Popular in the Community