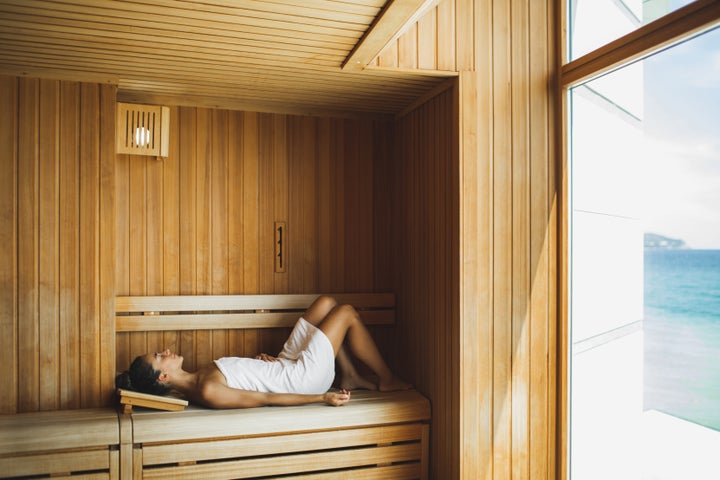 Spending time at the spa is a great way to unwind and indulge in some rejuvenating self-care. But that doesn't mean you should leave your manners at home.
"It's important to remember that when you're having a 'me' day at the spa, that it's really a 'we' day," said Nick Leighton, an etiquette expert and co-host of the "Were You Raised by Wolves?" podcast. "There are other people there who are equally entitled to have a relaxing experience, too."
To help make spa days more enjoyable for yourself and everyone else, Leighton and other etiquette experts shared some common rude behaviors you should avoid in these spaces, and what to do instead.
Ignoring Hygiene
"Arrive fresh," advised Diane Gottsman, the author of "Modern Etiquette for a Better Life" and founder of The Protocol School of Texas. "I have heard too many times stories from massage therapists of clients who arrive straight from the gym without taking a quick shower beforehand. Your therapist will appreciate clean hygiene."
There's no need to go wild with lotions and fragrances ahead of your trip to the spa, especially if they have a strong aroma or can cause a reaction in others. Remember that spas have their own preferred products.
"Hygiene is an area people sometimes overlook at a spa," said Tami Claytor, the etiquette coach behind Always Appropriate Image & Etiquette Consulting. "For example, after a body treatment, forgetting to shower or rinse off any oils or creams before entering the pool or hot tub."
Expecting Your Tardiness To Be Accommodated
"Arrive on time," Gottsman urged. "If you show up late to a session, it may be canceled or cut short. Don't expect for your massage therapist to make up the time you lost because you were running behind."
Try to get there early to avoid unnecessary stress. And if you have to cancel or reschedule, let the spa know well in advance.
"This will allow someone on the waitlist to have your session time," Claytor said. "It's the courteous thing to do."
Disregarding Dress Codes
"When booking the reservation, take the time to review any materials provided by the spa for their guidelines," said Jodi R.R. Smith, the president of Massachusetts-based Mannersmith Etiquette Consulting.
"Rules vary by spa, so know if you need to provide your own flip-flops, wear a bathing suit in the sauna, or have your hair tied back or covered."
Ask about anything you're unsure of, especially with regard to the dress code.
"Wear the appropriate footwear — one should never walk around barefoot," Claytor said. "Some nudity is to be expected. If you think this will make you uncomfortable, while scheduling your treatments ask the reservationist, 'What is the spa's clothing/nudity policy?'"
Respect the rules for the various spaces around the spa as well.
"If there's a restaurant or cafe, ask about the dress code in advance and don't just assume bathrobes and flip-flops will be OK," Leighton advised.
Taking Photos
Under no circumstances should you take photos of other guests at the spa.
"Do not stare at people who are unclothed in the changing room, sauna or steam room," Claytor added.
The spa is also not the place for you to hold your own photo shoot or film videos for Instagram.
"It's disruptive to others," Claytor noted. "Additionally, if you are taking selfies, someone could inadvertently end up in your shot. And no one wants to appear on your IG stories."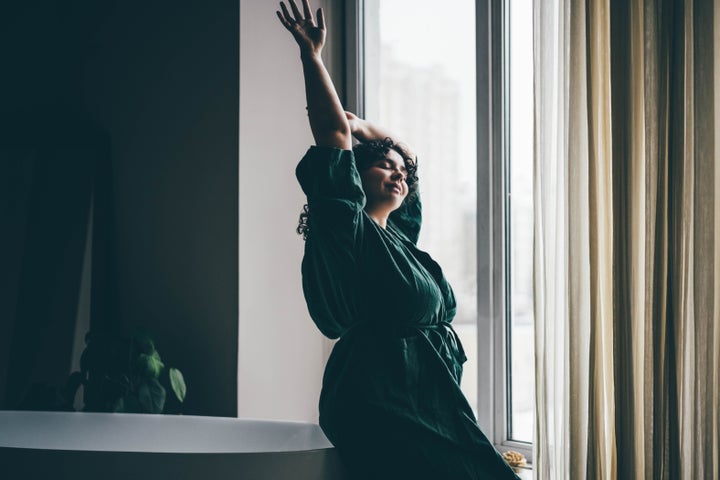 Being Loud
"Be aware of your volume of speech," said Jackie Vernon-Thompson, the founder of From the Inside-Out School of Etiquette. "Observe where you are and if it is a quiet room, be quiet as well. Enjoy the peaceful moment and silence."
If you're with a companion, try to use a low voice when you communicate.
"Not every spa environment is about being social," Leighton said. "Read the room, and look to see if having a loud conversation with a friend is really the vibe for the space you're in."
Being On Your Phone
"Your mobile devices should be turned off and put away," Smith said. "No other guests should hear your ring tone, enduring the jingles from your favorite game, or hear whispered one-sided conversations."
Keep your phone in your bag or locker unless you really need it. Be sure to wear headphones if you plan to play audio.
"Regardless of your preference, do not try to play your music from your phone," Vernon-Thompson advised. "Be present in the moment, and enjoy the easy and soothing music that is played in the area where you are. And don't make song requests. Appreciate the difference of music in the space."
Not Tipping Properly After A Service
"Tip appropriately," Gottsman advised. "If you are using a coupon for the session, tip on the original cost rather than the discounted rate."
She also recommended leaving a positive review if the spa sends out a survey after an enjoyable service.
"You will also want to read the fine print on tipping to know if it is included and if so, how much," Smith said. "One spa I visited touted an included tip, but it was only 5%. Some spas allow tipping via credit card, others only cash. It is best to know this in advance."
Hogging Spaces
If the spa is crowded, be mindful of communal spaces and amenities.
"Be sure not to relax in a shared space too long," Vernon-Thompson said. "Allow others to utilize the space after being there for a reasonable amount of time."
Going Sick
"Don't go if you are knowingly ill," Claytor said. "People often justify this behavior if the experience has been prepaid and is nonrefundable. I understand no one wants to lose money. However, it [is] incredibly rude and selfish to go knowing that you can potentially infect others."
A mild case of COVID-19 might not make you feel seriously ill, but it could be life-threatening for those with weakened immune systems and other high-risk groups. Keep your germs at home.
Being Unkind To The Staff
"Being rude to the staff, and making a scene because your service was not to your satisfaction or expectation, is not OK," Vernon-Thompson said. "Discreetly speak with those in charge and rectify it there in a respectful way."
She advised against being argumentative, and instead emphasized kindness and courtesy toward those taking care of you and other spa guests.
"If you behave rudely, it clearly conveys to the guests and staff that you could care less about the experience they are attempting to have and it is all about you," Vernon-Thompson said. "Don't be selfish!"
Support HuffPost
A No-B.S. Guide To Life
Popular in the Community