New footage of the Titanic released Wednesday reveals the slow deterioration of the legendary ship in the depths of the Atlantic more than 110 years after it sank.
The 20-minute short film, "Titan – A Viewport to Titanic," shows the current state of multiple parts of the ship, including the bow, the main mast, the now-destroyed quarters of Capt. Edward Smith, the boilers, the void where the Grand Staircase once stood and two chandeliers.
The footage was compiled and released by OceanGate Expeditions, which completed more than a dozen dives to the site in 2021 and 2022 with its Titan submersible.
The film reveals the collapse and further deterioration of the main mast, which includes the entrance to the now-gone crow's nest where Frederick Fleet first spotted the iceberg that would doom the ship and rang the bell the alert the crew.
"The bell would've hung just above the doorway on that hook," Rory Golden, a veteran Titanic diver and undersea explorer, explains in the film.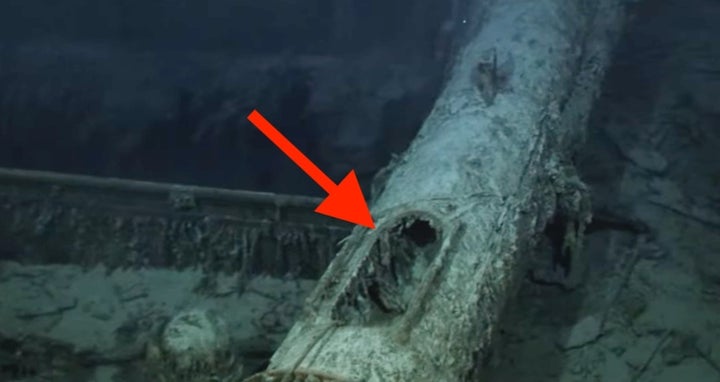 Perhaps the most haunting footage shows one of the two remaining lifeboat davits, where the passengers gathered and the lucky ones were able to board a boat to escape the sinking ship.
"It gives you pause to think about the people who got into those lifeboats," Golden says in the video. "The davit is just hanging there, in the darkness, reminding us of the great tragedy that occurred."
The Titanic struck an iceberg on its maiden voyage on April 14, 1912, and sank early the following morning, claiming some 1,500 lives in the process. Its location was a mystery for much of the 20th century until it was discovered in 1985 at a depth of 12,500 feet roughly 380 miles southeast of Newfoundland.
OceanGate plans to return to the site this year. Wannabe explorers can join ― but the cost of entry is steep: "mission specialist" spots cost a cool $250,000.
Related
Popular in the Community