Aaron Sorkin has given up smoking — after suffering a life-threatening stroke.
In an interview published Wednesday, the "West Wing" creator told The New York Times that he had realized something was wrong when he started bumping into walls in November. After seeking help from his doctor, Sorkin said, he learned his blood pressure was so high that "You're supposed to be dead."
"Mostly it was a loud wake-up call," Sorkin told the outlet. "I thought I was one of those people who could eat whatever he wanted, smoke as much as he wanted, and it's not going to affect me. Boy, was I wrong."
He had been in the middle of rewriting Alan Jay Lerner's 1960 "Camelot" musical, which he's updating for modern Broadway audiences, when the health scare hit. Sorkin, 61, had been a lifelong smoker — and never thought about quitting until then.
"It was just part of it, the way a pen was part of it," he told the Times. "I don't want to talk about it too much, because I'll start to salivate."
Sorkin got his start in Hollywood after adapting his play "A Few Good Men" into an Oscar-nominated Tom Cruise vehicle in 1992. His "West Wing" series became a prestige TV mainstay at the turn of the millennium, and "The Social Network" earned him his first Oscar in 2011.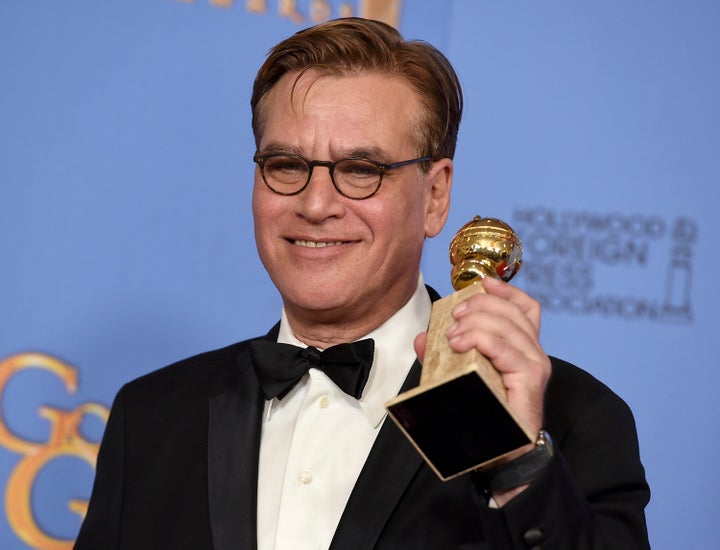 While reworking "Camelot" ahead of its clear deadline — the play opens April 13 on Broadway — he worried that the stroke may have impeded his creative abilities.
"There was a minute when I was concerned that I was never going to be able to write again," Sorkin told the Times, "and I was concerned in the short-term that I wasn't going to be able to continue writing 'Camelot.'"
The writer-turned-director (who has now helmed three films) was initially hesitant to speak out about his diagnosis when the Times approached him for an article on his project. Sorkin reassessed, however, after deciding on the public benefits of sharing his story.
"If it'll get one person to stop smoking," Sorkin told the outlet, "then it'll be helpful."
Sorkin said he has a substantial new medication regimen now and joked that people "can hear the pills rattling around in me." But he also hopes that the industry doesn't write him off just yet.
"Let me make this very, very clear," he told the Times. "I'm fine. I wouldn't want anyone to think I can't work. I'm fine."
Support HuffPost
The Stakes Have Never Been Higher
Popular in the Community