Update : The Phoenix Police Department arrested Darren William Beach Jr. July 28 at his apartment, according to NBC 12 News. He was charged with one count of arson.
A fire that devastated an Arizona LGBTQ youth center is now being investigated as arson after a video appearing to show a young man dousing the premises in gasoline surfaced.
Originally, the July 12 blaze which damaged a Phoenix building occupied by One-n-Ten, which services LGBTQ youth between the ages of 14 and 24, was believed to be accidental. However, the Phoenix Fire Department released a video which appears to show a man, identified by investigators as Darren William Beach Jr., pouring gasoline across the office space and setting it on fire.
Nobody was injured in the fire, but the building was completely destroyed.
Phoenix Fire Department Capt. Rob McDade had initially told The Arizona Republic that the fire had been started by a "combination of improperly stored rags and batteries mixed with a hot, ventilated room." By Wednesday, the department announced they would begin investigating the fire as arson, following the recovery of the video.
One-n-Ten staff members said Beach, 26, had been an on and off client at the group for about three years, before aging out in 2016, according to The Washington Post. The suspect was last in contact with the organization about two months ago, they said.
"We had no warning signals from him throughout his time with us. There was nothing to let on that he had anything against our organization," One-n-Ten Executive Director Linda Elliott said at a Wednesday news conference. Noting that Beach had a history of drug abuse, she added, "My main concern is that he doesn't do this to someone else."
She reiterated her words in a Wednesday Facebook post.
On Thursday, Phoenix Mercury center Brittney Griner, who is openly gay, announced she was donating $5,000 toward reopening the center. "I can't believe someone would take away a safe space for kids by doing something so violent, but I hope this donation helps a little in their recovery," she said in a statement cited by Arizona Sports. "I'm proud to be a part of the Phoenix community and give back to a place that has given me so much."
Her team followed suit with a $1,000 donation later that day.
One-n-Ten has since re-opened in a temporary Phoenix location, and expects to move to a new permanent location in September.
Support HuffPost
Every Voice Matters
Before You Go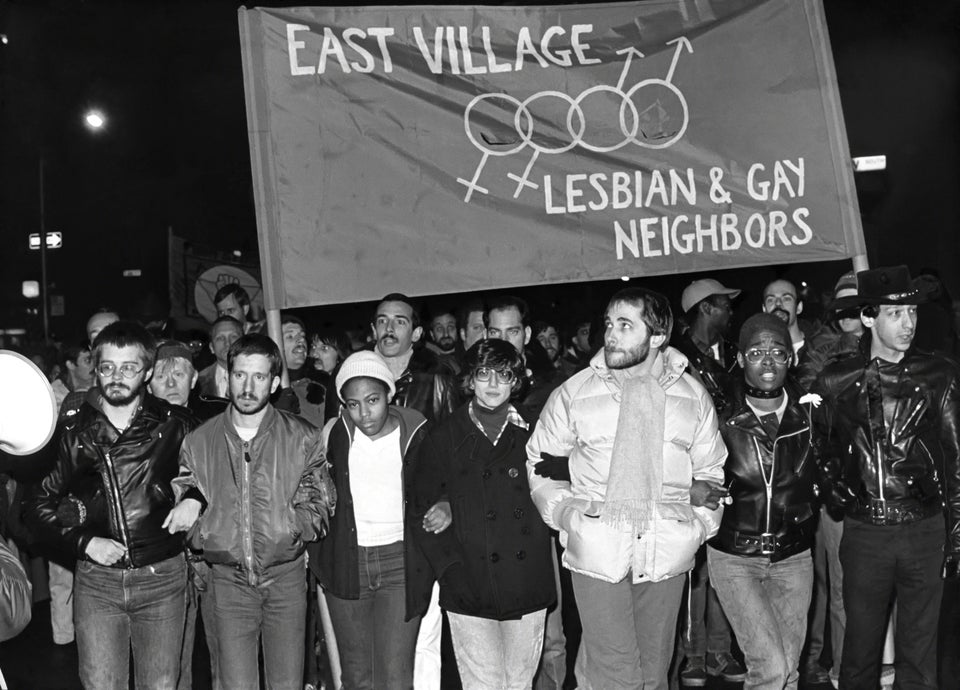 LGBTQ History
Popular in the Community