SYDNEY ― Fire officials said Thursday that all blazes in the Australian state of New South Wales were contained for the first time since the destructive fire season began more than four months ago.
"After what's been a truly devastating fire season for both firefighters and residents who have suffered through so much this season, all fires are now contained in NSW, which is great news," Rob Rodgers, deputy commissioner of the New South Wales Rural Fire Service, said on Twitter. 
Rodgers noted that 24 fires were still burning in NSW and the Australian Capital Territory, but none is out of control. Recent rains helped extinguish 30 fires last weekend, some of which had been burning for months.
"Not all fires are out," he added. "There's still some fire activity in the far south of the state, but all fires are contained, so we can really focus on helping people rebuild."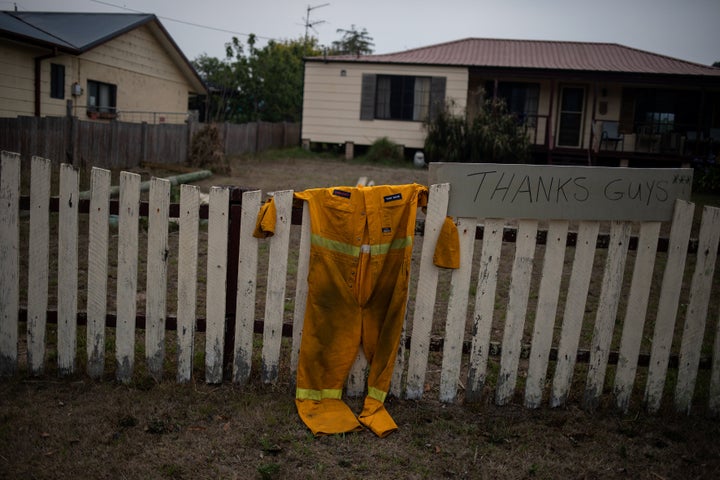 Fires have continued to burn in the state of Victoria, home to Australia's second-largest city, Melbourne, but officials have praised days of extremely wet weather across the country.
Much of Australia's east coast has benefited immensely from a month of heavy rains. Water NSW, which monitors water supplies for the greater Sydney region, said local dams and water supplies have surged by more than 35% of total capacity in the last week. (Last week the dam system was at 43% capacity, a worrying level that prompted Sydney to declare water restrictions. The system is now at 75%.)
But despite the bleak months for the environment, Australian officials working for the national park system said some areas have already started to regenerate.
"The way the environment recovers from fire is a complex process with many variables. We can't always predict exactly what will happen and when," Mark Antos, a manager at Parks Victoria, said in a statement. "Some will provide spectacular displays, whereas other species may never recover. Parks Victoria will be out there, along with many others, in the years to come to monitor and take action to help our parks and broader landscapes recover as best they can."
Calling all HuffPost superfans!
Sign up for membership to become a founding member and help shape HuffPost's next chapter