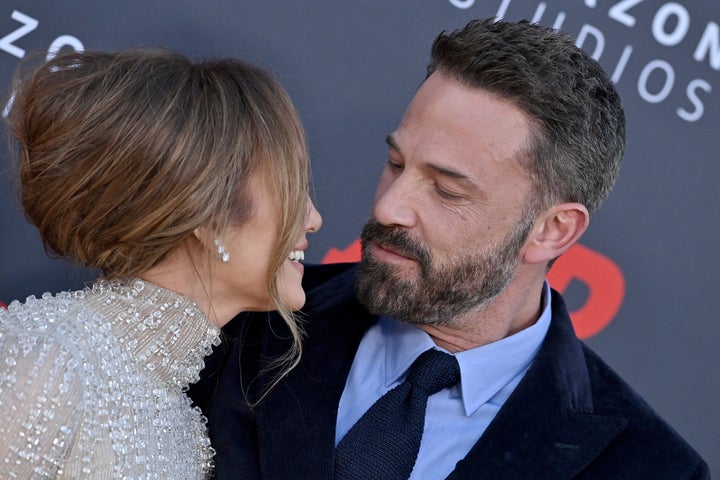 Ben Affleck clearly thinks Jennifer Lopez gave him the ultimate assist in supporting his new movie about Nike and Michael Jordan, "Air."
The actor, who stars and directs the upcoming film, told Entertainment Tonight at the movie's Los Angeles premiere on Monday that Lopez helped guide him in filmmaking.
"She's brilliant," Affleck said about Lopez. "And [she] helps me in every conceivable way."
He later shared more praise for the "On My Way" singer in an introductory speech he delivered onstage at the Regency Village Theatre before showing the movie.
"This has been a joy... none of it would be possible, this company, this movie, this joy tonight, without the love and support of my wife," Affleck said, according to a clip of the speech published in The Hollywood Reporter. He later shared a string of complimentary words to describe Lopez, including "wonderful, and good and kind."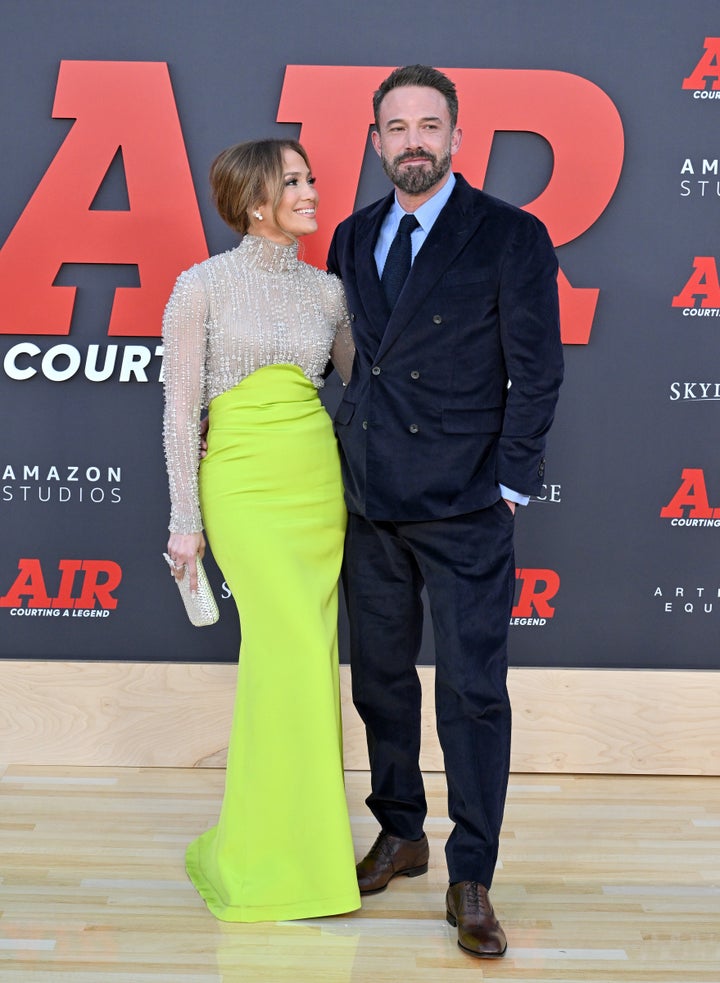 "Air," which tells the story of Nike's pursuit of partnering with Michael Jordan, also stars Matt Damon, Jason Bateman, Viola Davis and Chris Tucker. It hits theaters on April 5.
Affleck had previously acknowledged Lopez's influence on the movie in an interview with The Hollywood Reporter published earlier this month.
He explained that Lopez helped him contextualize the Air Jordan sneakers' popularity and connection to Black culture.
"She helped me in talking about the way in which a part of the reason why Jordans were so meaningful is because culture and style in America is 90% driven by Black culture," he said. "Black culture has historically pioneered music, dance, fashion, and it's then been stolen, appropriated, remarketed as Elvis or whatever."
Affleck has also talked about his excitement about teaming up with his real-life best friend, Damon, for another movie. The two pals memorably co-wrote and starred in "Good Will Hunting," which earned them an Oscar for Best Original Screenplay.
"It kind of felt like just us and getting to do the thing that we wanted to do," he said. "I loved it. I've missed it every day since. It was the best work experience of my life."
Popular in the Community