Beyoncé's dad, Mathew Knowles, is holding out hope that one day, maybe, Destiny's Child will "give us one last album."
The record executive recently shared that he wanted to see the women from the wildly successful '90s R&B group reunite "one last time in their career," though he admitted the choice is out of his hands.
"It's a decision that the ladies would have to make," he told Entertainment Tonight in a new interview published Monday. "And I would certainly, certainly support that decision as I still manage Destiny's Child. I would love to see that as well."
Destiny's Child first formed in Houston under the name Girls' Tyme. Throughout the '90s, the group went through many metamorphoses before eventually ushering in its most famous lineup featuring now-megastar Beyoncé, Kelly Rowland and Michelle Williams. The members of the group eventually split in 2006 to take on solo careers, devastating fans in the process.
"Hopefully they [reunite] one last time in their career," Knowles continued. "Hopefully, they give us one last album. Who knows? You never know. You never say it can't happen. Because this is entertainment. A lot of things can happen."
He then shared how meaningful a reunion would be, adding that "fans will be just overjoyed, overwhelmed," to witness a comeback.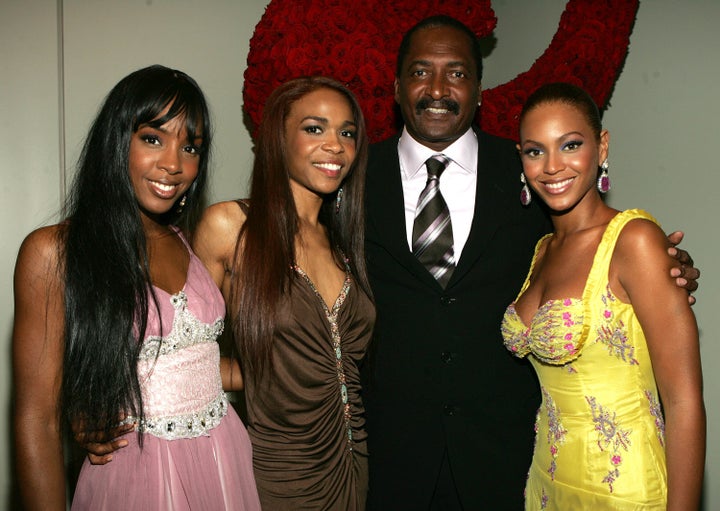 Knowles said that having a strategy was crucial for Destiny's Child's success.
"If you don't believe, who else is gonna believe? So it starts with you have to believe and you have to have the strategy," he added. "You have to have the talent. You have to have all the work ethics, being a visionary, all those things."
The hit-making group earned plenty of accolades, including Best R&B Performance by a Duo or Group in 2001 for the breakup classic "Say My Name" in 2001.
After achieving fame as Destiny's Child's lead singer, Beyoncé went on to launch her own successful solo career in 2003 with her dad as her manager.
She took center stage as a solo artist with her first album, "Dangerously in Love," eventually becoming the most Grammy-winning artist of all time across her four-decade career.
Beyoncé is currently embarking on a world tour for her seventh studio album, "Renaissance."
Popular in the Community