A North Carolina man who authorities allege was one of the first rioters to forcefully enter a long walkway into the U.S. Capitol during the 2021 insurrection has been arrested.
Brett Alan Rotella, also known as Brett Ostrander, 34, of Kannapolis, was taken into custody Tuesday on felony and misdemeanor charges, including assaulting law enforcement, the Justice Department announced Wednesday.
Authorities say Rotella led rioters in advancing toward retreating police, who shot rubber bullets at his feet as he protectively walked backward into a hallway that leads into the building from the Lower West Terrace.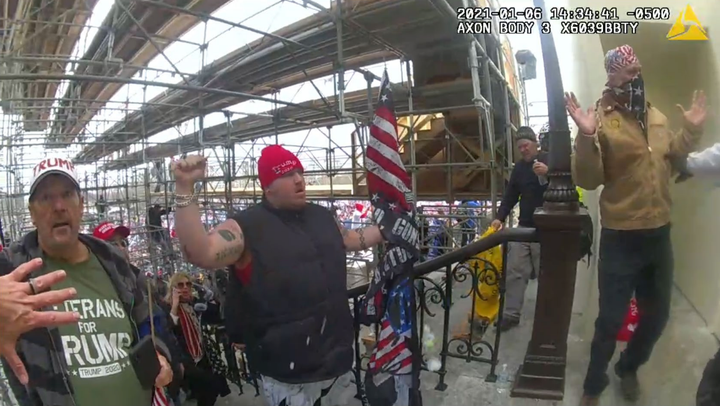 Surveillance footage taken from inside the walkway shows him appearing to lead others inside first while carrying a flagpole.
Once inside the walkway, he grabbed police riot shields and repeatedly pushed against officers while forcing his way into the building through a smashed glass door, authorities said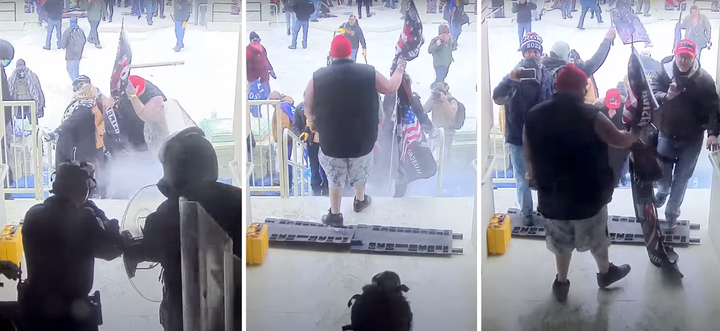 It was only after he was sprayed in the face with a chemical spray that he retreated out of the walkway. About an hour later, however, he returned to participate in a crowd effort to force rioters into the walkway against police, authorities said.
Rotella, who changed his name to Ostrander in or around 2020, was identified after the FBI posted a photo of him to its website requesting help identifying him. He was then tracked to a Kannapolis home and an Aldi grocery store. He was not listed as having an attorney as of Thursday.
More than 1,106 people have been arrested in nearly all 50 states for crimes related to the Capitol incident. Of those individuals, more than 350 of them have been charged with assaulting or impeding law enforcement, the Justice Department said.
Support HuffPost
The Stakes Have Never Been Higher
Popular in the Community