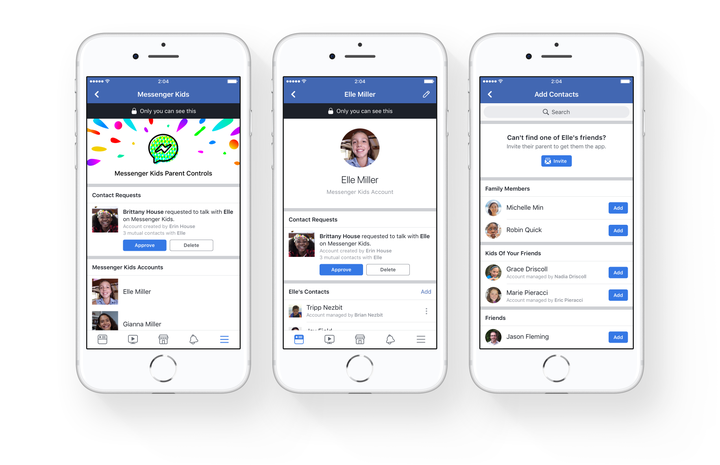 Messenger Kids is a standalone messaging and video chat app that lets kids communicate with parent-approved friends and family members on their tablets or smartphones. The app is aimed at kids under 13, the minimum age required to create a Facebook profile, and includes basic messaging features with fun add-ons like stickers and filter effects.
But child health experts are now calling for the app's removal. On Tuesday, a group of nearly 100 individual child health experts and advocates and 19 organizations sent a letter to Facebook CEO Mark Zuckerberg urging the company to discontinue Messenger Kids.
"Younger children are simply not ready to have social media accounts," reads the letter, which was organized by the Campaign for a Commercial-Free Childhood. "A growing body of research demonstrates that excessive use of digital devices and social media is harmful to children and teens, making it very likely this new app will undermine children's healthy development."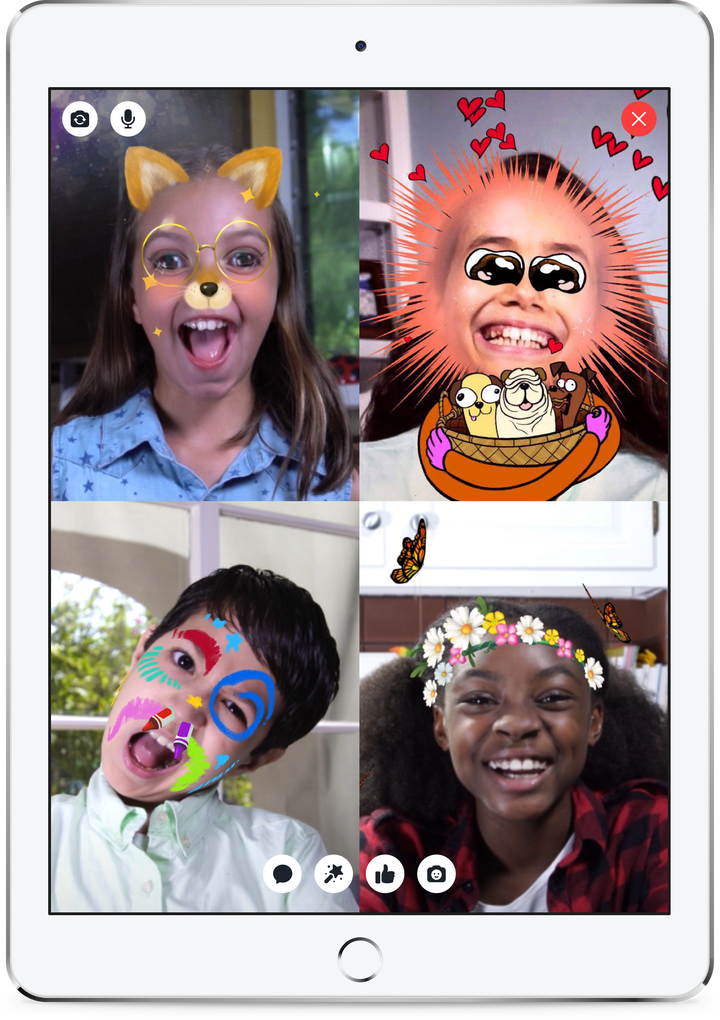 The experts cited studies showing that social media and digital devices have led to depression, body image issues and poor sleeping habits in children and teens.
When Facebook unveiled Messenger Kids in December, the company touted the new app as a way for kids to safely video-chat and exchange messages with family and friends when they were apart. The target demographic is children ages 6 to 12.
"After talking to thousands of parents, associations like National PTA, and parenting experts in the U.S., we found that there's a need for a messaging app that lets kids connect with people they love but also has the level of control parents want," Facebook Product Management Director, Loren Cheng, stated in a press release at the time.
Indeed, the company has emphasized the role of parental controls. According to the press release, only parents can sign their children up for Messenger Kids, and they must approve all contacts through their own Facebook accounts. There are no ads or in-app purchases.
Once a child turns 13, Facebook does not automatically create a profile for them from their Messenger Kids account or migrate them to Messenger or other apps, and no data collected is used for targeted advertising.
Parents can see all messages and delete a child's account remotely at any time. The company has also said there are systems to detect certain kinds of abusive content to keep it off the app, and both kids and parents can report inappropriate content and block contacts.
The experts writing to Zuckerberg acknowledged these precautions but said the app remains problematic.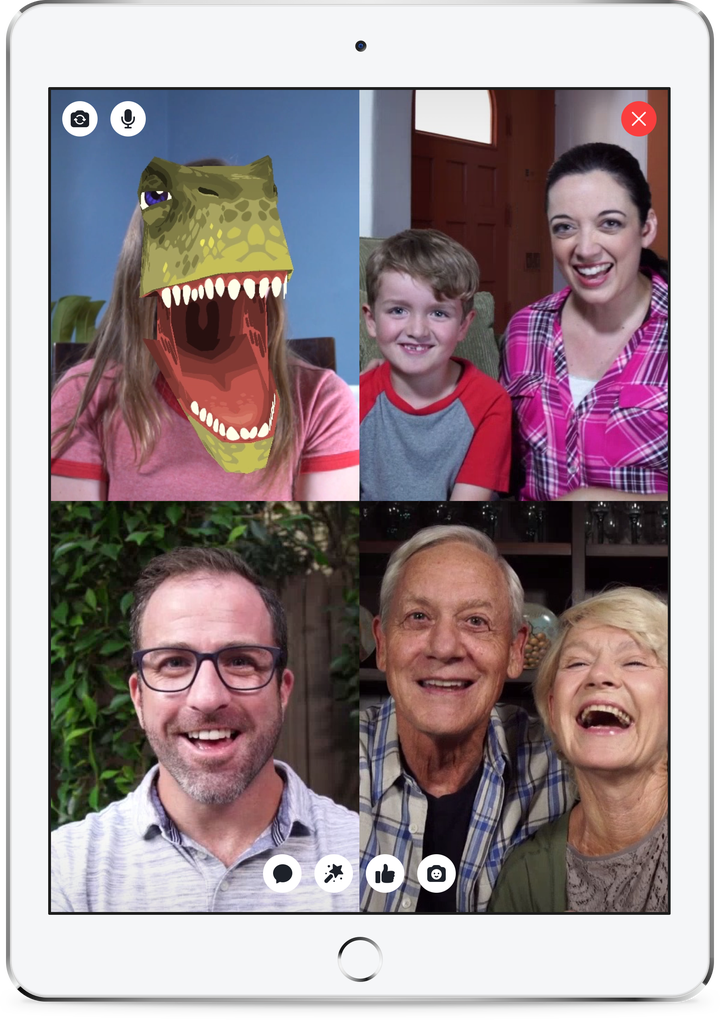 "But even if these safeguards are effective, the app's overall impact on families and society is likely to be negative, normalizing social media use among young children and creating peer pressure for kids to sign up for their first account," they wrote.
The experts also took issue with the notion that Facebook claims to be filling a "need":
We understand that not all relationships can be face-to-face. One of Facebook's stated rationales for creating Messenger Kids is to help kids connect with long-distance family members, including parents in the military. But talking to family and friends over long distances doesn't require a Messenger Kids account. Kids can use parents' Facebook, Skype, or other accounts to chat with relatives. They can also just pick up a phone.

Facebook claims that Messenger Kids will provide a safe alternative for the children who have lied their way onto social media platforms designed for teens and adults. But the 11- and 12- year-olds who currently use Snapchat, Instagram, or Facebook are unlikely to switch to an app that is clearly designed for younger children. Messenger Kids is not responding to a need – it is creating one. It appeals primarily to children who otherwise would not have their own social media accounts. It is disingenuous to use Facebook's failure to keep underage users off their platforms as a rationale for targeting younger children with a new product.
The role of digital devices in children's lives is a growing concern in an increasingly plugged-in society. In January, two major Apple shareholders wrote a public letter calling on the company to address the potentially harmful mental and physical effects of technology use on kids. Messenger Kids has faced criticism since its introduction in December.
"From the moment this product launched, serious concerns have been raised, ranging from why kids under 13 need a social network in the first place to Facebook's failure to commit to keep the service ad-free," James P. Steyer, the founder and CEO of Common Sense Media, one of the 19 groups that co-signed Tuesday's letter, told HuffPost. (Facebook Messenger said in a statement to HuffPost on Tuesday that it has "been very clear that there is no advertising in Messenger Kids," but Common Sense wants a stronger commitment from the company for the future.)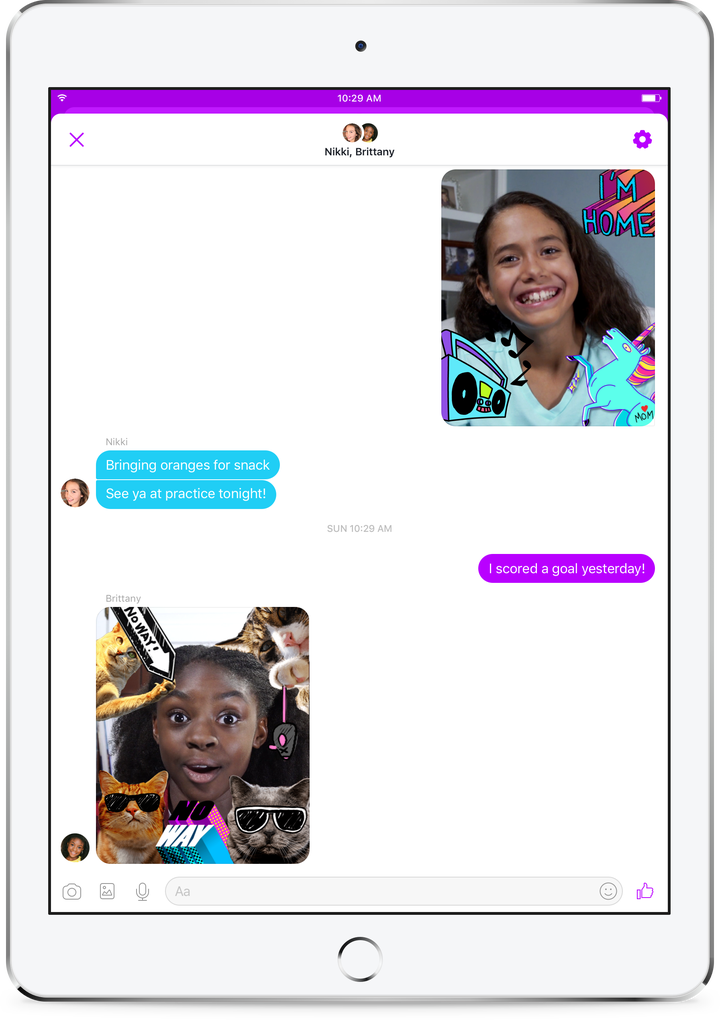 "We know that social media companies use manipulative tactics to keep all of us coming back for more in spite of the mounting research that points to negative consequences," he added.
The same day Facebook rolled out Messenger Kids, the company also announced a new $1 million research fund to explore technology's long-term impact on children and pledged to share its findings publicly.
In response to Tuesday's letter from child health experts, a Facebook Messenger spokesperson told HuffPost the company has "heard from parents around the country that Messenger Kids has helped them stay in touch with their children and has enabled their children to video chat with fun masks with family members near and far."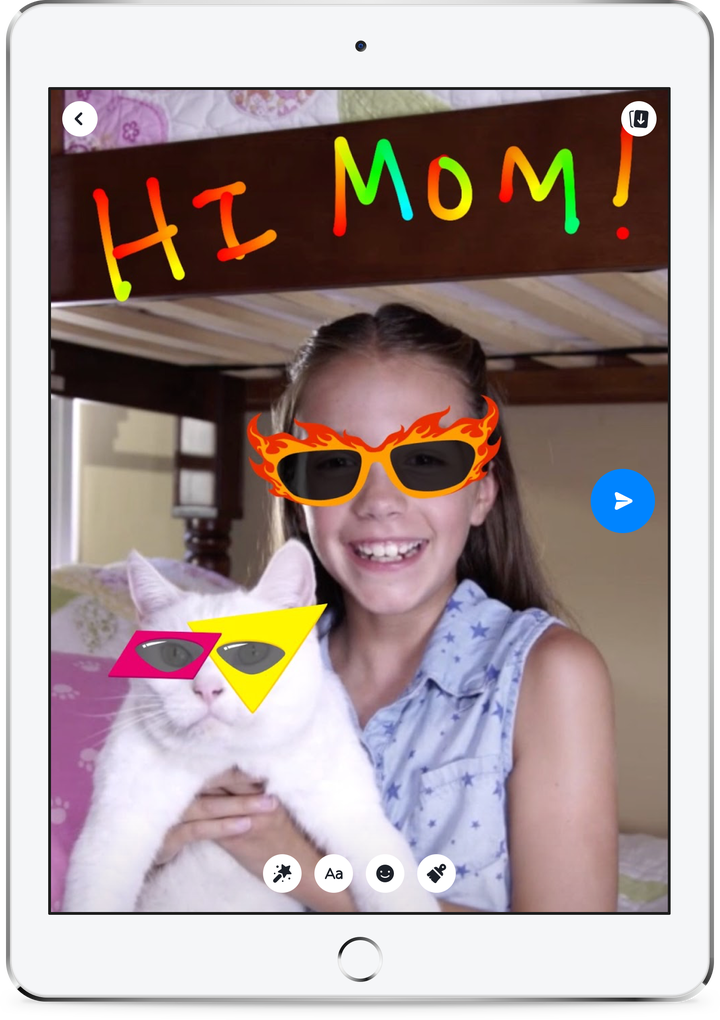 The statement cited examples of parents who work night shifts reading bedtime stories to their children through the app, and mothers who travel for work receiving daily updates from their children while they're out of town.
"We worked to create Messenger Kids with an advisory committee of parenting and developmental experts, as well as with families themselves and in partnership with the PTA," the statement added.
Support HuffPost
A No-B.S. Guide To Life
Related
Popular in the Community