A Cuban baseball coach at the Little League World Series has gone missing during the country's first appearance in the international tournament, a league spokesperson confirmed.
Bayamo Little League coach Jose Perez left the Little League International Grove in Williamsport, Pennsylvania, late Saturday night and did not return, spokesperson Kevin Fountain said in a statement.
His team's last game was on Sunday morning, when it was defeated by Panama and eliminated from the series. His disappearance came just hours after an agreement was signed to extend Cuba's participation in the league to 2025.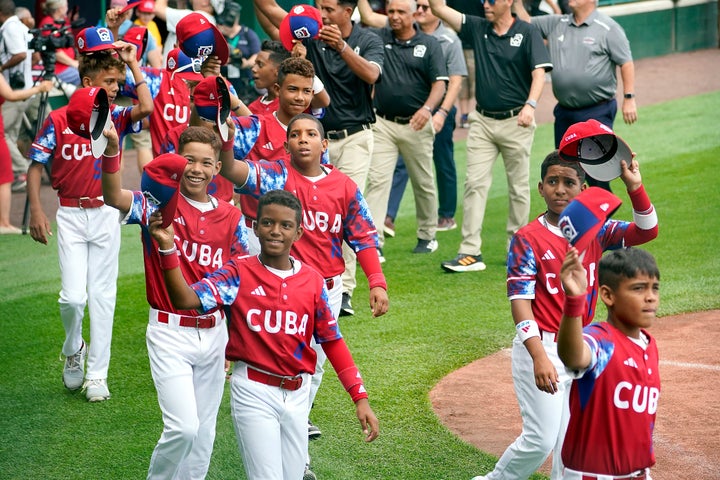 "Little League International has communicated to all appropriate authorities and will ensure the Bayamo Little League team continues to have the best support and experience while in Williamsport," Fountain said in an emailed statement while declining further comment on the matter.
Surveillance camera footage captured Perez being picked up in a vehicle and driven away by another person around 11 p.m. Saturday. Just prior to this, he was seen voluntarily leaving his dormitory, the Williamsport Sun-Gazette reported, citing an official described as being familiar with the investigation.
The Williamsport Bureau of Police told HuffPost the incident is not in its jurisdiction so it cannot offer comment. Pennsylvania State Police also said it is not involved "at this time."
A spokesperson for the U.S. State Department said it is unable to comment on individual visa cases, which are confidential under U.S. law.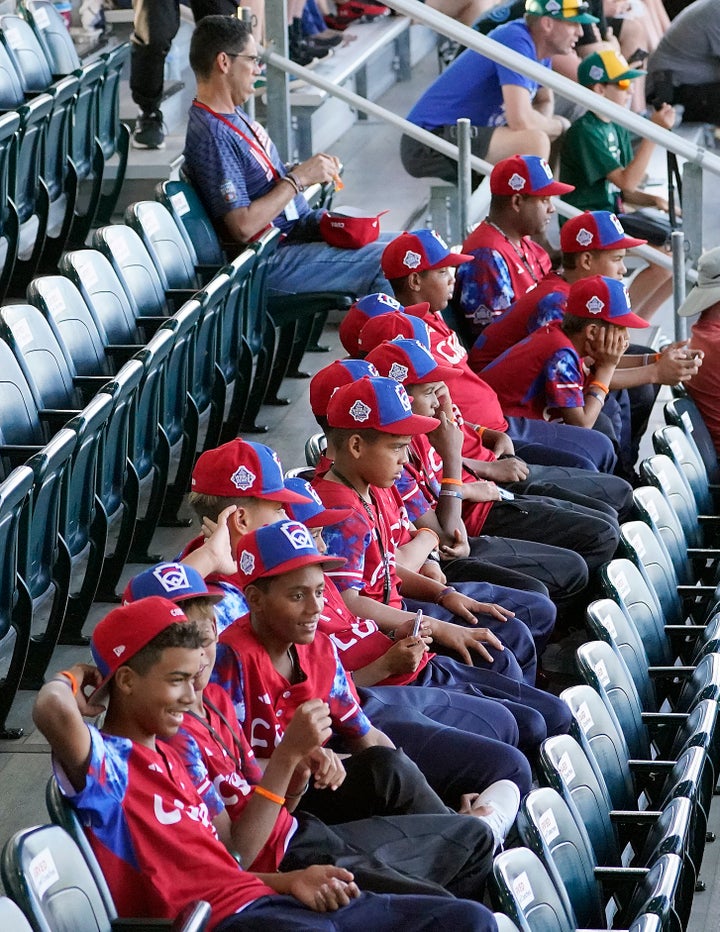 Little League worked with the U.S. Office of Foreign Assets Control and the State Department to secure 20 visas for the Cuban team's players, coaches and baseball officials, according to The Associated Press.
Visas were otherwise hard to come by, with no family of the players, ages 10-12, able to make the historic trip from Cuba to see the team compete in the series for the first time, CBS Miami reported.
"The kids are very proud of what they've done here knowing that their parents were watching the game on TV," team manager Vladimir Vargas told the network through a translator. "So, the parents are very proud of that and are happy because the kids are playing here."
Cuba's debut followed the league agreeing to expand the number of teams in 2019, allowing Cuba a chance to qualify.
Support HuffPost
The Stakes Have Never Been Higher
Popular in the Community