"One of the collateral damage effects of 'Crazy Rich Asians' was that everyone wanted to do more Asian projects as long as they were just 'Crazy Rich Asians,'" the actor said Sunday during a Sundance Film Festival event in Utah.
"If you had a project that spoke to something other than people being super rich and super wealthy and super happy, then they weren't interested," said Kim, who is known for his roles in TV series like "Lost" and "Hawaii Five-0."
In addition to "difficulty trying to find other portrayals of Asian Americans" after the 2018 film hit theaters, Asian-led projects faced the "burden of having to represent all Asians."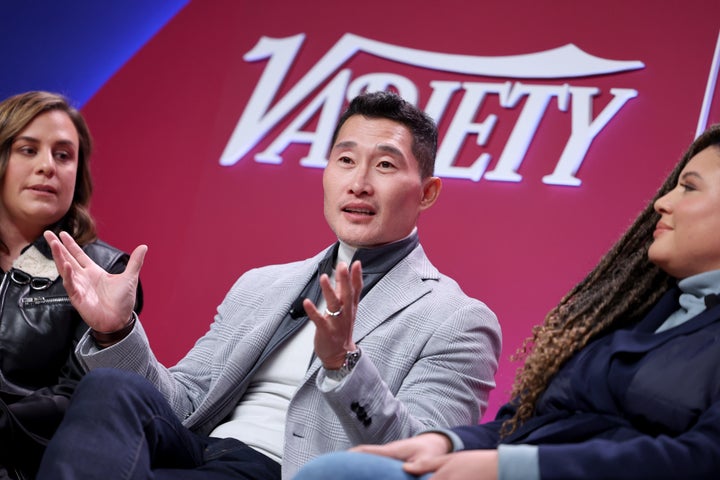 "Crazy Rich Asians," a romantic comedy that centered on an Asian American New Yorker who accompanies her boyfriend to Singapore for a lavish wedding, was the first major Hollywood studio film in decades to feature an entirely Asian and Asian American cast.
The movie defied pessimistic projections by grossing nearly $175 million domestically, along with an international take of $64 million, per Box Office Mojo.
At Sunday's event, Kim lamented that inclusive storytelling has since become "a category or a checkbox" for Hollywood executives, who say things like "We have our Asian project, we have our Black project, and so we're good. We're being diverse."
"There are a lot of gatekeepers that we know in this industry that will tell you very clearly if you pitch something, 'We have something sort of like that already in the works,'" added actor Colman Domingo. "And then they tell you what it is and you're like, 'No, you don't!'"
He continued: "They're just Black or they're just queer or just women, but they're not really supporting diversity in storytelling. They're actually the antithesis of it. And that's a huge problem. We're fighting that every single day with every single pitch to say that there's diversity in our lives and we see it."
Popular in the Community