Stefan Grygelko, known globally as drag icon Heklina, has died. The California-based performer was 54.
Heklina was found dead in London by Peaches Christ, a friend and fellow drag performer. The two were in England for a run of "Mommie Queerest," a musical parody of the 1981 Joan Crawford biopic "Mommie Dearest." A cause of death has not yet been reported.
"I am living in a real-life nightmare so forgive me if I don't have all the answers just now," Peaches Christ, whose real name is Joshua Grannell, wrote on Facebook. "This morning, in London, England I went to collect my dear friend Heklina, who is costarring with me in a Mommie Queerest show here, and found her dead. I do not know the cause of death yet."
The statement continued: "I know this is shocking news and I am beyond stunned, but I wanted to let folks know what has happened. Heklina is not just my best friend, but a beloved icon of our community. I am a mess."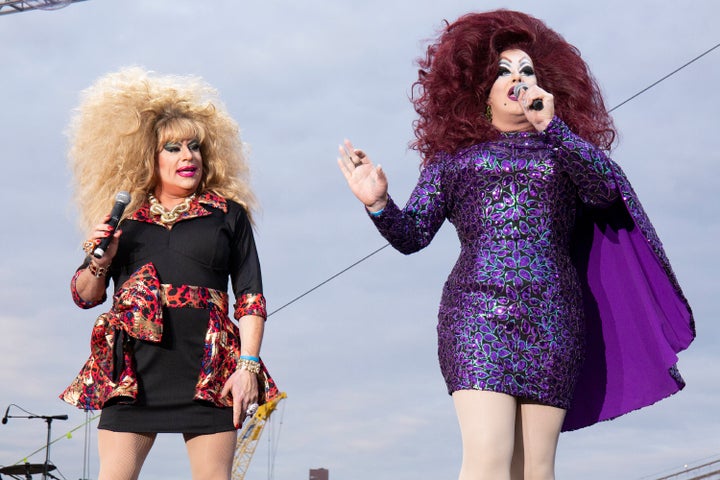 "Our thoughts are with Peaches, Mommie Queerest company, Heklina's family, friends + their wider community," the theater's tweet said, noting that staff members were "in shock and incredibly saddened."
News of Heklina's death drew an outpouring of tributes from other beloved drag performers.
"I'm heartbroken. We communicated nearly everyday and nothing made me happier than making her cackle," Miss Coco Peru wrote on Twitter. "We visited recently and I'm so grateful we spent some time together. Heklina, I loved and adored you and my only comfort right now is in knowing that I told you that often."
Added Lady Bunny, "Beloved SF drag legend Heklina is gone. Knowing Peaches, I assumed this was an April Fool's thing. I'll miss that funny bitch!"
By Monday evening, San Francisco's Castro Theatre honored Heklina on its marquee.
World of Wonder, the production company that produces "RuPaul's Drag Race," also paid tribute on social media.
"We're heartbroken over the passing of Heklina, a beloved and iconic pioneer in our community and a legend of the San Francisco drag scene," the company tweeted. "Our hearts are with her friends, family, and everyone touched by her joyous spirit."
A Minneapolis native, Heklina rose to prominence upon relocating to San Francisco after a stint in Iceland in 1996. The performer's drag name was derived from Hekla, one of Iceland's most active volcanoes.
Shortly after arriving in California, Heklina began hosting a weekly performance series known as "Mother" at the Stud, a San Francisco nightspot. The series quickly became one of the West Coast's most popular drag shows and hosted a number of mainstream stars, including Charro and Lady Gaga, over the years.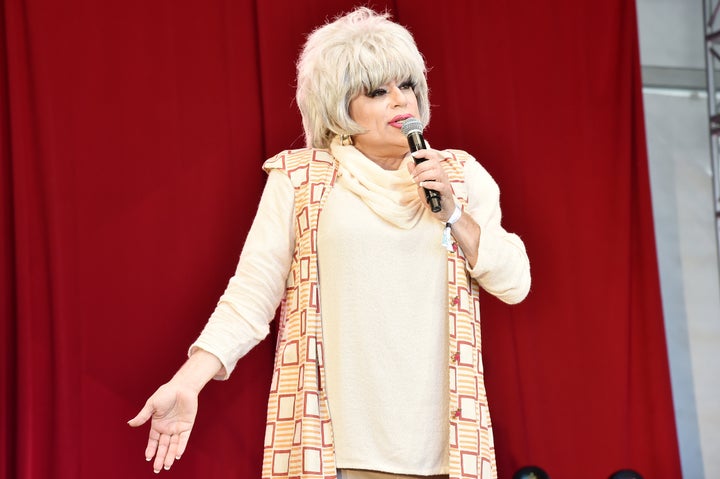 "When I moved to San Francisco, I fell in love with the punk style of some of the drag queens," Heklina told the Bay Area Reporter in 2008. "I never sat down and said, 'I want to be a drag queen and run a nightclub.' When it happened and took off, it was kind of like I was meant to do this."
A frequent performer at LGBTQ Pride events along the West Coast, Heklina co-founded a second San Francisco drag venue, Oasis, in 2015. She later called Oasis "the crowning jewel of my career so far."
In 2019, Heklina stepped back from her ownership role at Oasis to spend more time in Palm Springs, California, but continued to perform regularly in "Mommie Queerest" and "Golden Girls Live," among other shows.
Popular in the Community