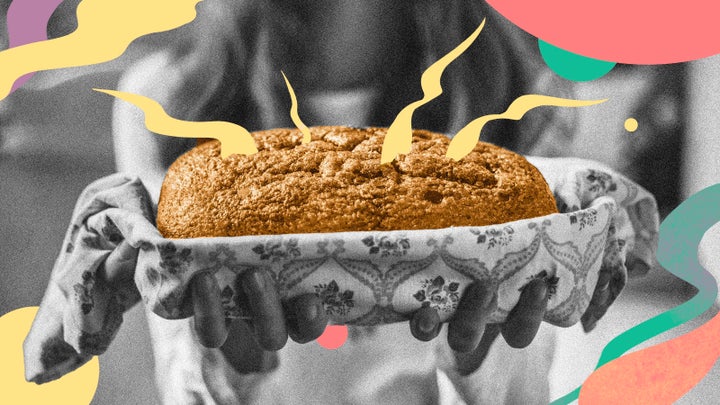 Flowers are great. Houseplants are lovely. But, for many of us, the only thing to do when a person we love is hurting is to bring food — either store-bought or home-cooked, but always heartfelt. And even years later, people seem to be able to recall not just a particular food that was given, but all the ways it made us feel cared for at a deep level.
The experience of taking covered dishes, fruit baskets and other delicacies to families in mourning is a familiar one for many people. Chef Rossi, owner and executive chef of New York caterer The Raging Skillet, recalled, "I grew up Jewish, and I used to help my mother bring food to people in mourning. When someone is in mourning and sitting shiva, we bring food — lots and lots of it. It's edible love."
Dr. Leah Samler, a Chicago-based psychotherapist, explained it this way: "All of us have to eat, so we often mobilize to meet that basic need first during a tragedy. Especially when you don't know what to say, an act of service can speak a lot more than words."
Food connects us to culture and loved ones.
However we define it, "funeral food" can be both a celebration and reminder of a shared cultural heritage. For Rossi, who grew up bringing shiva food to others, finding herself on the receiving end of those gifts was a meaningful rite of passage. When her "larger than life" mother died, the sustenance flowed in. "Relatives I'd only met once or twice in my life were showing up with mountains of food," she recalled. "There were freshly baked bagels, smoked salmon, whitefish salad, olives, babka, rugelach, raspberry cookies, dried apricots, prunes, fresh fruit, salted nuts, coconut date rolls and chocolate-covered almonds."
Feeling too heartsick to eat, Rossi busied herself prepping plates for others. Once everyone had gone home, she finally sat down to eat. "I took one of my mother's serrated steak knives, sliced open an onion bagel, slathered it with scallion cream cheese, topped it with sliced smoked salmon and cucumber salad and took a bite. The cream cheese dripped down my chin as I inhaled the wonderful mess. It was as if I could hear my mom encouraging me to eat: 'Take another bite and know your mother loves you.' I did, and I do."
You're feeding more than the body.
If the logistics involved in feeding a friend seem daunting, you might take inspiration from the folks at World Central Kitchen — a nonprofit disaster response organization, founded by chef José Andrés, that feeds people after natural disasters and humanitarian crises. "Our boots-on-the-ground teams arrive right away, and we're often the first people making contact with a community in crisis," said WCK's culinary director, Elyssa Kaplan.
The reason for the speed is simple, she said: "People aren't hungry tomorrow or a week from now, they're hungry now. Often within a few hours of a tragedy, we're there with water, fruit and sandwiches, and then hot meals follow that."
In addition to that immediate and tangible help, Kaplan knows her organization is doing so much more than providing nutrition and hydration, and she encourages other to step up when someone's going through a hard time. "Being able to say, 'I see you' is as important as feeding someone. Showing up with a hot meal when they've gone through something is nourishing on so many levels."
Tips shared by those who've been there.
Most people who've been on the receiving end of these kindnesses say doing something — anything, really — can be helpful. Here are some guidelines:
1. It's about comfort, not health food.
If the grieving person isn't worried about calories right now, you needn't be, either. Think about the foods that bring them joy. If it's a big bowl of fresh kale, sure, go with that. But odds are it's something soft, warm and indulgent.
Dina Gachman is the author of "So Sorry for Your Loss: How I Learned to Live With Grief, and Other Grave Concerns," an exploration of grief that was prompted by the deaths of her mother and sister. "I still remember a family friend who knocked on the door, handed over a bucket of KFC, and left," Gachman recalled. "It was so delicious, and we devoured it. We didn't have to think about it at all, not even how long to warm it up in the microwave. My advice is to bring the grease and bring the comfort."
"The cream cheese dripped down my chin as I inhaled the wonderful mess. It was as if I could hear my mom encouraging me to eat: 'Take another bite and know your mother loves you.' I did, and I do."
Comfort means a different thing to everyone, but soup will never be a bad idea. "My heritage is Jewish and Cuban, so I've experienced how food can be made with love, and how it can be shared to show love," said Robin Selden, managing partner and executive chef of Marcia Selden Catering. "I lost my best friend, Melinda, to pancreatic cancer only weeks before she was to be my matron of honor at my wedding. I will never forget the moment my grandmother came over with a big container of her famous chicken soup. It was her way to help ease the pain and comfort me, and I could taste the love."
2. It doesn't have to be dinner.
While your friend's fridge may be overstocked with heat-and-serve dinners, there may be other parts of the day when they need help. "If they have children, mornings might be especially tough," Kaplan said. "You may want to get them some breakfast meals and quick-serve options."
If a friend's crisis is happening during a holiday, a traditional treat might be especially cherished. When energy therapist Julie Brown Price was diagnosed with breast cancer, she completed chemotherapy right before her big family was set to arrive for Christmas. Price reached out to the parents' club at her son's school, and, within a couple of days, received 10 dozen homemade holiday cookies. "I felt the love of all those other moms who baked for us, and I was grateful to have something as normal as Christmas cookies when there wasn't much in my life that was feeling normal," she said.
In the topsy-turvy world of the grief-stricken, meals might not be happening on the regular, so keep that in mind, too. Account manager Payton Colantonio lost her mother a couple of years ago, and she most remembers the "pickable" gifts like pasta trays of chicken ziti broccoli Alfredo, antipasto, edible arrangements, fruit baskets and pastries. "My friends knew that when I'm anxious it can be difficult for me to eat, so those were mindless things I could pick at little by little," she said.
3. Share of yourself.
There's nothing wrong with a plain ol' covered dish, but it can also be great to share something that tells a bit of your own culinary story. When registered dietitian nutritionist Amanda Frankeny moved cross-country during the pandemic, she was home alone in a new neighborhood, feeling, as she said, "a little lonely and hungry for company." A neighbor came over with an authentic dish from her native Thailand, khao man gai. "It was clearly her definition of comfort food, and I found myself feeling cared for and at home," Frankeny said.
For chef Nathan Lippy, that sharing-of-self came in the form of a "secret recipe" that was closely held by his best friend, C.J., who had cracked the code to creating unbelievably delicious beef jerky, but who refused to share details — for years. "The perfect jerky existed, and it was his, not mine," Lippy said. During a stressful time, C.J. showed up with the recipe, ingredients and equipment needed to recreate his masterpiece. As Lippy recalled, "We laughed, we prepped, I cried a little, we marinated and we dehydrated. I realized it wasn't a gift of food, but rather a gift of trust."
4. Sorting out the gift card conundrum.
Perhaps you live far away from the person who's grieving. Or perhaps you just don't have the wherewithal to start slinging around pots and pans in the kitchen. "I do encourage people to show up with something if they can," Samler said. "While there are times it's unavoidable, I really do feel like there's a difference between a gift card and a home-cooked meal, especially if someone lacks even the energy to make one more decision and call in an order."
Still, food delivery gift cards can be a good alternative, most agree, although we heard some good suggestions for making it more personal. Kaplan appreciates the flexibility that gift cards represent, but suggested perhaps offering a mix. "If you have a group of friends that wants to do something, perhaps the ones who love to cook can make food, and others can chip in on a gift card," she said.
Even if you have to outsource a meal, there are ways to make it special. Yoga instructor Myra Rucker experienced this after flying to Houston during the illness and death of her mother. "I'm a vegetarian woman from the South, and I wanted comfort food, but most of the comfort food from my childhood contains meat," she said. "Some friends sent me a vegan soul food meal via a local delivery service, along with a gift card. Part of what made it so special was that they had done research that, to me, was translated as, 'We see you and your unique situation. Let us make things a little easier by offering something specially for you.'"
Keep remembering them — they remember you.
In the days after a tragedy, a family might be overwhelmed with food gifts. Later on, not so much. "Everyone tends to pile on at once," Samler observed. "It's great to do something right away, but then follow up in the weeks and months ahead. It might be even more meaningful after the chaos has died down."
And remember that even without a formal "thanks," your gesture of kindness was very much appreciated. "When my mom died, there was nothing I received that I wasn't grateful for," Colantonio said. "I definitely couldn't put it into words then, but looking back on it now, receiving that food from my friends helped so much. It was so comforting to feel less alone and to know that help was there if I needed it."
Before You Go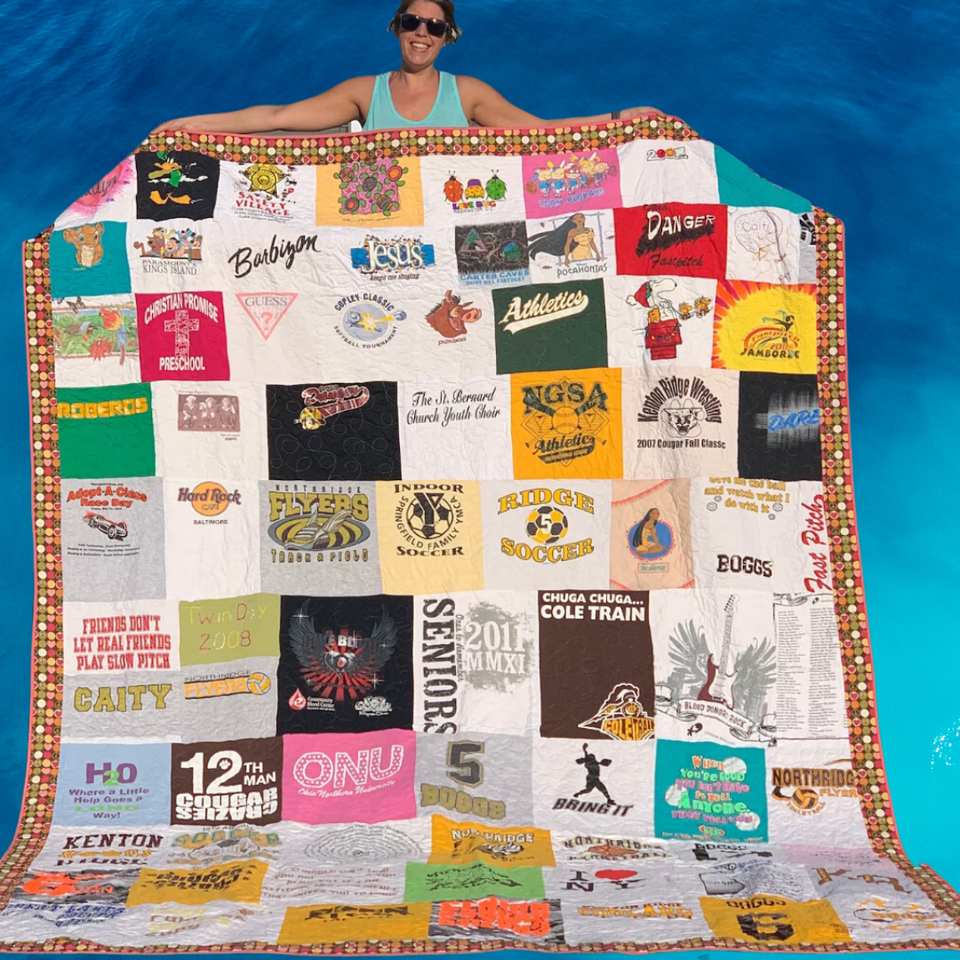 The Sympathy Gifts That Brought Real People Some Actual Comfort