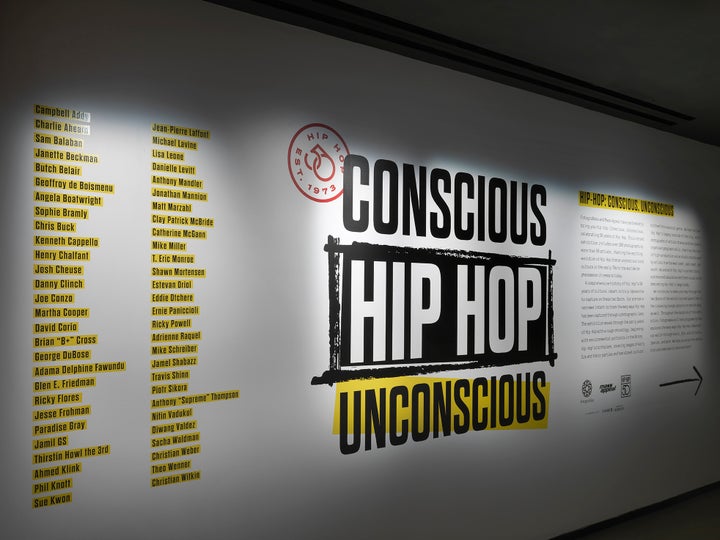 The year 2023 marks the 50th anniversary of hip hop, a music genre, culture and social movement that has become a global phenomenon. Fotografiska New York's latest exhibit, "Hip Hop: Conscious, Unconscious," seeks to honor its rich history through visual storytelling, chronicling images of the everyday people, individual creatives and women trailblazers that have shaped hip-hop culture.
Curated by Mass Appeal's chief creative officer Sacha Jenkins and photo editor and visual director Sally Berman, the two-floor exhibition features over 200 photographs since hip-hop was born in the Bronx, New York, in 1973. The exhibit launched on Jan. 26, and Jenkins describes it as a "Herculean effort" sparked by a conversation with a former colleague.
"I was a writer and editor at Vibe Magazine and worked with a woman named Martine Bury, who today works at NeueHouse, which is also affiliated with Fotografiska," Jenkins said. "They had a desire to do something of this nature, so she reached out to me… and I thought it was a fantastic idea. I then involved Mass Appeal and Sally, who was our photo editor for a time."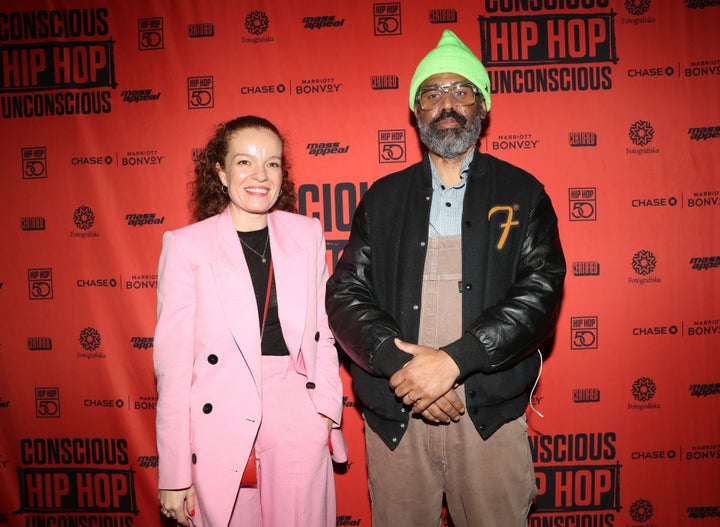 "Hip Hop: Conscious, Unconscious" showcases the most prominent names of hip-hop's past and present, including Tupac, N.W.A., Outkast, Lil' Kim, Missy Elliott, Megan Thee Stallion and many others. Categorized primarily by eras and regions — the East Coast, West Coast and the South — Jenkins and Berman sought to ensure a holistic retelling of hip-hop's history as they began sourcing images and enlisting photographers, from Sam Balaban to veteran Kenneth Cappello and others.
"We made a list, we reached out to the people we knew, then we started to break down the artists. That's also how the regions came about, too, to make it feel as well-rounded as possible so that we can fit it all in," Berman said. "Obviously, two floors is not a ton of space for 50 years, so we went about it that way and wanted to include as many women as possible and have it be as diverse as possible."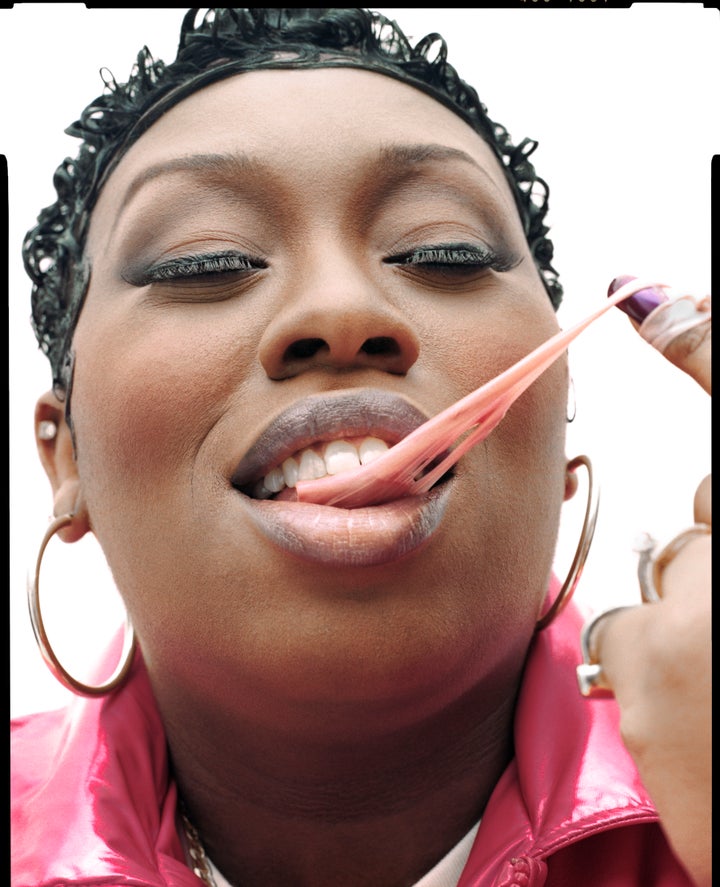 Over 20 female legends are included in "Hip Hop: Conscious, Unconscious," including Cardi B., Eve, Erykah Badu, Faith Evans, Lauryn Hill, Nicki Minaj, Queen Latifah and Salt-N-Pepa. Additionally, the exhibition highlights the children of the African and Black diaspora who became pioneers, such as Caribbean Americans like Biggie, DJ Kool Herc, Afrika Bambaataa, and many other icons.
"I think the Caribbean angle is super important because, largely, hip hop started with folks from the Caribbean," Jenkins said. "My last name is Jenkins, my dad's African American, and my mom is Haitian. The Caribbean influence is also important, but the Latino contribution is also important."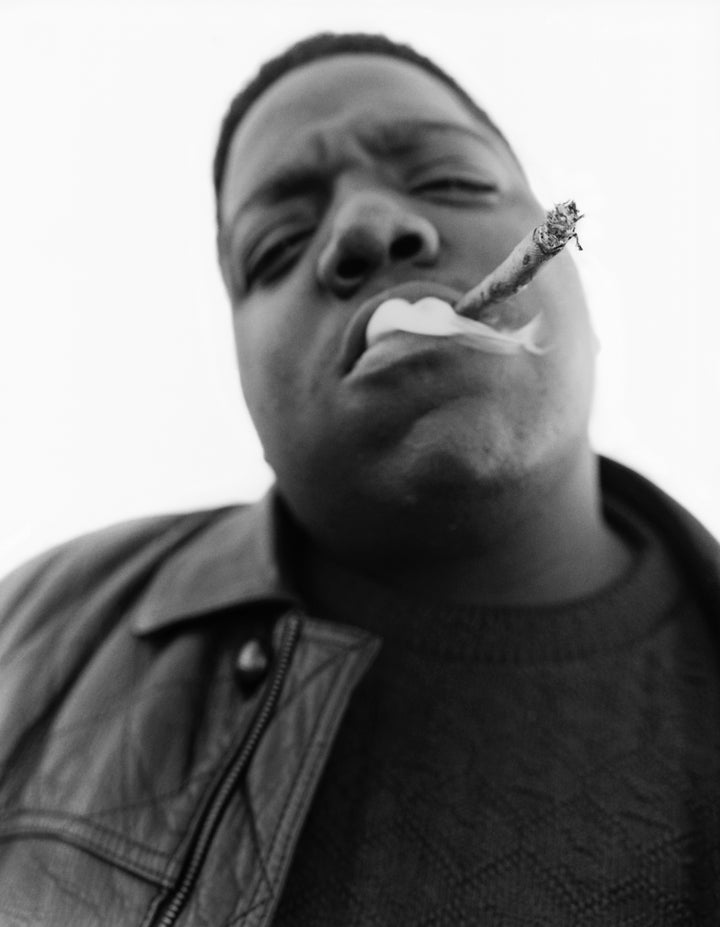 "The photography represents the diversity that was in the streets because we all grew up together; we all were a part of this culture together, and where it is today is the byproduct of us coming together," he continued. "Young people in New York came together at a time when there weren't a lot of opportunities or social capital for us, so we created our own world, our own social capital, our own currency, and people around the world love it today."
The featured portraiture ranges from famous imagery and hip-hop cinema from documentarian Michael Holman to early-career candids of hip-hop artists, such as Lauryn Hill and Wyclef Jean filming their "Vocab" music video on an East Harlem rooftop.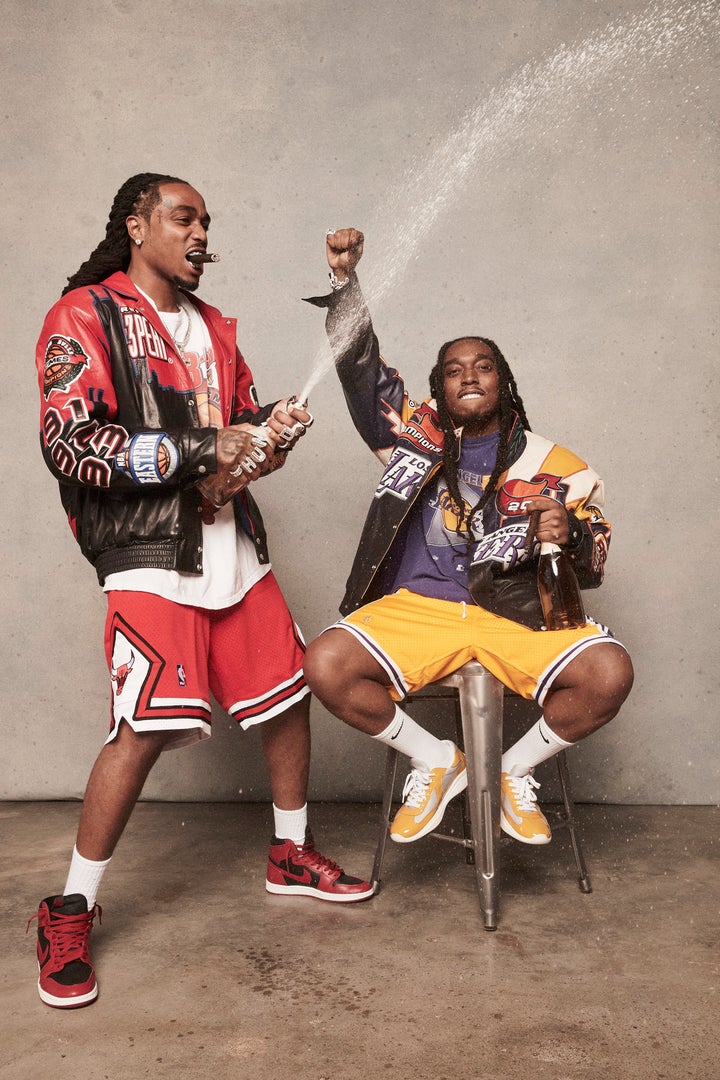 "For us, we started with more of a reportage feel, which is kind of what was happening then. It was just being documented," Berman said. "There weren't any record deals or any money behind it yet. As that started to grow, the photography started to shift as well. You have Foxy Brown on a white horse, you have the hyper-real photos of Wu Tang charging out of the water."
Archival pieces, such as the Hennessy jersey worn by the late Prodigy of Mobb Deep, and news clippings are scattered throughout the two-floor exhibit, contextualizing the setting and culture in which hip-hop emerged. While many hoped hip-hop would eradicate gangs in the '70s, said Jenkins, gang culture has been seamlessly embedded into the music, serving as "a reflection of a reaction to the environment."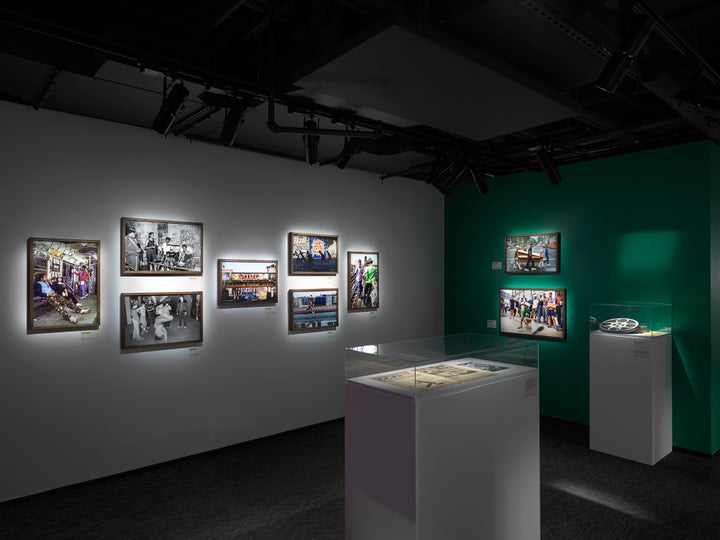 "These are just the fraternities that these folks choose," he said. "The reason why hip-hop is so powerful is it's an identity that you create, that you own, and so that comes out of gang culture. Like Savage Skulls, it's the same thing with your MC name or however you want to call yourself in the world of hip-hop. This ownership of your identity is super important to people of color in America, particularly because of the history of ownership of identity."
Jenkins said that the exhibit's name — "Conscious, Unconscious" — stems from the evolution of hip-hop, a time when the culture "was in gestation" and hip-hop did become conscious. He added that it also examines music's duality and how the genre may or may not speak to the current climate.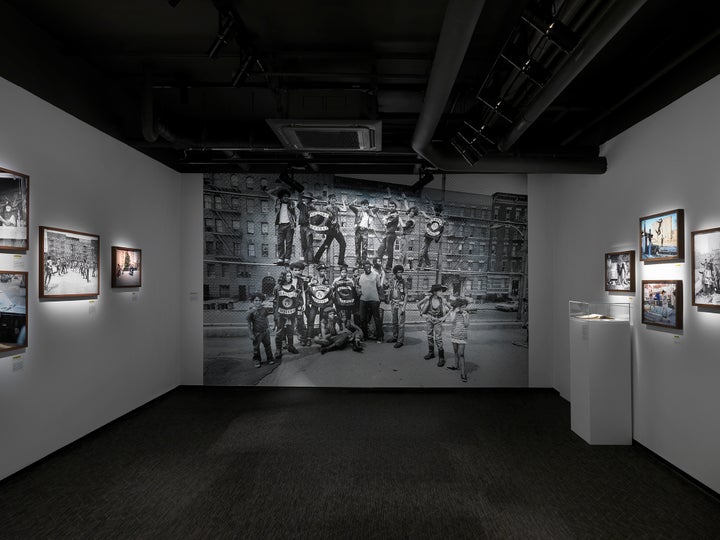 "It speaks to this idea of the culture being conscious, in terms of creating music and things that uplift and speak to things we're thinking about and things we want to change," Jenkins said. "And the unconscious nature, where we're not doing that. I wanted it to be a critique of hip-hop, too. It's not just a celebration. We have to be able to look at what needs to change or the things that affect us as a community."
A global museum institution, Fotografiska New York is a branch of the Swedish photography museum of the same name. The museum will have year-long programming honoring hip-hop's 50th anniversary; the "Conscious, Unconscious" exhibit closes in New York on May 21. Afterward, it will be traveling to Fotografiska's other locations.