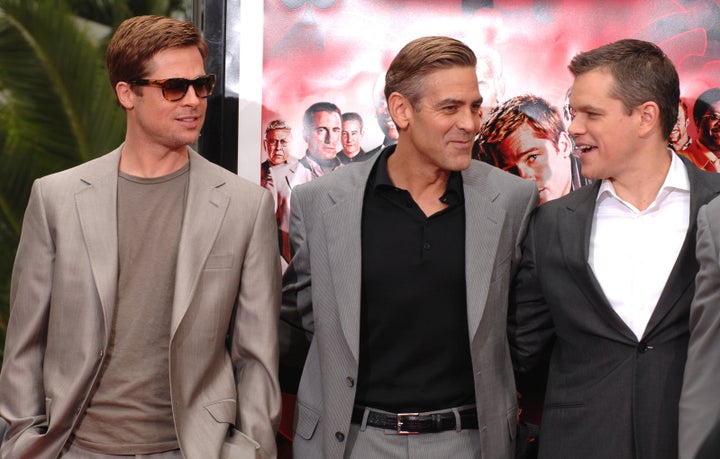 Are films any better at depicting developed characters who aren't white men than they were 10 years ago? Of course, you might think. "Moonlight" won the Academy Award for Best Picture! "Wonder Woman" and "Girls Trip" are among the summer's biggest blockbusters! Twitter exists! It's 2017! 
However, an in-depth study from USC reveals that, in fact, there has been little progress when it comes to depicting female characters, LGBTQ characters and people of color on screen. Despite consistent and highly publicized appeals for a more diversified and representational Hollywood landscape, the available roles for women, LGBTQ actors and actors of color are as scant as they were in 2007. 
"We like to say we don't have a diversity problem; we actually have an inclusion crisis, on screen and behind the cameras," USC's Professor Stacy L. Smith told CBS.
Of the total 39,788 films, female speaking characters comprise 29.9 percent of all speaking characters. The percentage of female speaking characters in 2016′s top grossing films alone was slightly higher at 31.4 percent ― but still, at less than one-third of all speaking characters, hardly an improvement. 
Looking at the top 100 films in 2016, 34 featured a leading or co-leading female character. Only eight of those women were over 45, and only three were not white. 
When women are featured in speaking roles, they are more likely than men to be sexualized on screen. Women are five times more likely than men to don sexy attire on screen. And while 25 percent of women appear nude on film, only 9 percent of men follow suit. 
The statistics are bleak when it comes to representation of gender on screen. And when it comes to race, the numbers are worse. 
A staggering 70.8 percent of characters in film are white, and the percentages of black, Latino, Asian and "other" characters have not changed since 2007. The stats are especially unacceptable in comparison to U.S. Census counts; in 2016, for example, only one film out of the top 100 featured a percentage of Latino characters that accurately reflected their population in the United States. 
Smith also compiled an "invisibility breakdown," summarizing which populations are entirely absent from cinematic worlds. Of the top 100 films of 2016, 47 were completely lacking black female speaking characters. A shocking two-thirds of them did not feature speaking roles for Asian women, and 72 percent for Latinas. 
Representation for LGBTQ characters is also predictably disappointing. In 2016, less than one-quarter of films featured an LGBTQ character with a speaking role. Of the 51 LGBTQ characters featured, only 20 percent were not white. 
Of course, disparities in race and gender don't only occur on screen. Backstage, Hollywood struggles to overcome the same old patterns. In 2016, women represented only 4.2 percent of directors and 12.2 percent of screenwriters. And of the 900 films analyzed over the past 10 years, three were directed by black women, two by Asian women and one by a Latina. 
"We really see that there's exclusion when it comes to who's getting to call the shots," Smith said. "They're not getting the opportunity. And our findings present a pretty condemning portrait of exclusionary and discriminatory hiring practices."
These sad statistics prove that many actors and crew members still face immense inequality in Hollywood. And though many may yearn for a more diverse roster of actors and filmmakers, who can tell untold stories with nuance and respect, it will take work to actually enact a change. 
Calling all HuffPost superfans!
Sign up for membership to become a founding member and help shape HuffPost's next chapter
BEFORE YOU GO
PHOTO GALLERY
Streaming Services Are Winning At Diversity Right Now, So Go Forth And Binge