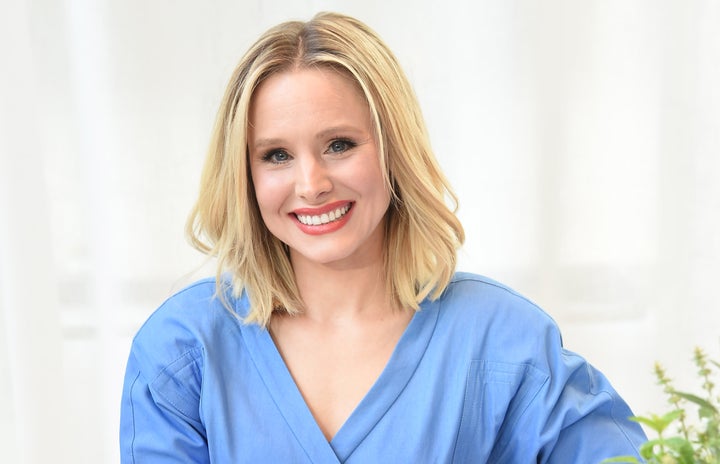 Speaking to HuffPost at Naked Juice's #DrinkGoodDoGood event, however, the actress was quick to downplay the hype. "I'm so flattered. But I have zero qualifications," she said. "Well, I guess I have two," she added, referring to 4-year-old Lincoln and 2-year-old Delta ― her daughters with husband Dax Shepard.
During our interview, Bell opened up about dealing with picky eaters, raising strong daughters, the "Bad Moms" sequel and more.
On dealing with picky eaters
Naked Juice's #DrinkGoodDoGood campaign is an initiative to bring fresh fruits and vegetables to neighborhoods in need.
Bell told HuffPost her daughters are pretty good eaters but can be picky sometimes. "I try to make everything fun, make it a game," she explained. "We will slice up bell peppers into circles, and I'll tell them that they're edible bracelets. And we'll eat our bracelets off our arms. We make a lot of plates into faces, arrange the food in a way that's fun."
The actress said she and her husband have a non-negotiable mealtime rule that you must eat at least two bites of vegetables before getting up from the table. They have also adopted language from Lincoln's preschool about eating "growing food."
"Their rule at preschool is you have to eat your 'growing food' before you eat your 'crunchies.' So it's the way that they make sure they don't eat pretzels all day." Beyond setting ground rules, Bell said she teaches her daughters about what can happen to your body if you don't eat your vegetables. "I try to have a dialogue with them so it's not just me ordering them around. I'm informing them and encouraging them to make good decisions for themselves."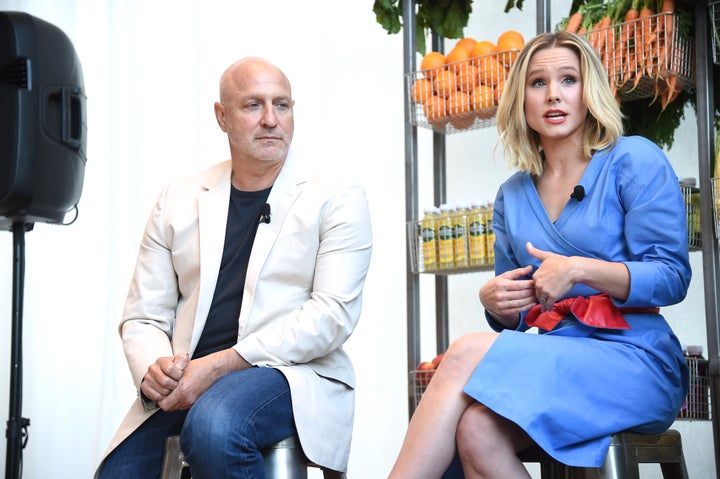 On body image
Hand-in-hand with food often comes the issue of body image. Although her daughters are still quite young, Bell said she's given some thought to cultivating a health body image.
"Our pediatrician ― who I think is one of the most talented women on the face of the earth ― she said, 'make sure you talk about that you love the way you look.' Because I guess there have been studies where moms that are complaining about the way they look, the kids take it on," Bell explained.
"So I've started to apply that like, 'I feel good today. I also think I look beautiful today,'" she continued. "It feels weird to say, it feels counterintuitive, but I follow evidence and I follow facts. So if that's going to make my child have more self worth and a better body image, I'm willing to do it."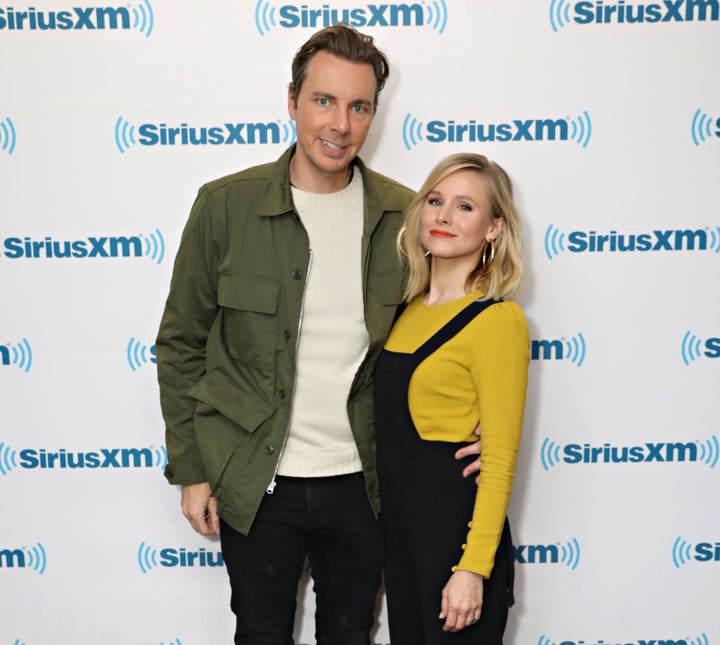 On raising strong daughters
Asked what she does to raise strong daughters, Bell shared some more interesting thoughts.
"You teach them to be strong by teaching them to be vulnerable," she said. "I think the things that have been viewed as women's weaknesses for hundreds of years are actually our strengths ― our diffusion of conflict, our innate ability for empathy."
On making mental health a priority
While teaching her kids to be vulnerable and understand their feelings is important to Bell, she also tries to make her own mental health a priority as a parent. One way she does this is by tag-teaming with her husband.
"I have no shame in saying, 'I need 25 minutes away from them right now' or 'We need to switch. I don't want the little one anymore. I do not want her right now,'" Bell explained. "So we have a very clear dialogue about that."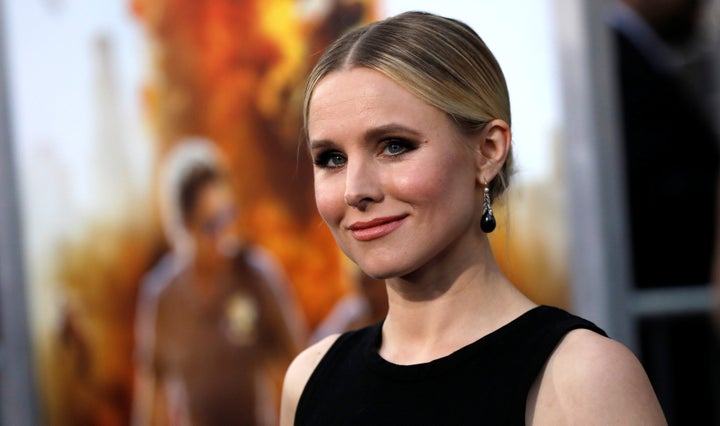 On where she gets her parenting methods
Bell said she gets a lot of her tips and tricks from parenting books, but others she "makes up on the fly." She also credits Shepard for his good ideas.
"My husband has read zero parenting books and still has the greatest nuggets ever, it's so frustrating," she said. "He said, 'You know, kids see their parents fight, but they very rarely see them make up. How are kids going to learn how to resolve conflict if they don't see it being resolved in front of them?"
So when Bell and Shepard have tense arguments in front of their kids and make up later after putting the girls to bed, they make sure to apologize to each other in front of their children as well.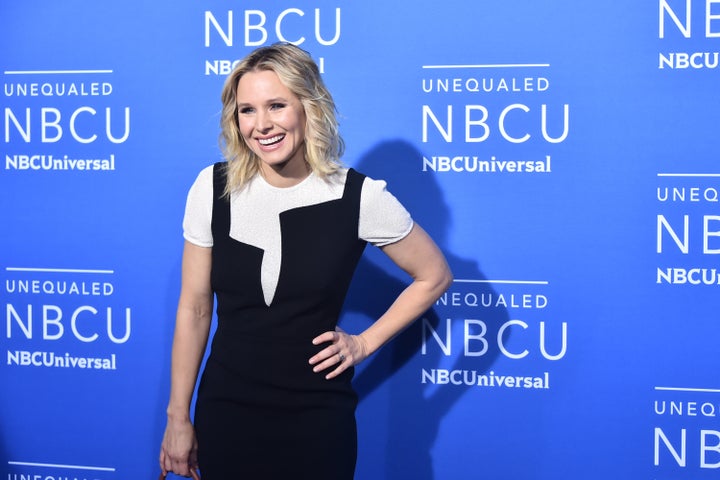 On #MomFails
Though Bell is a veritable fount of mom wisdom, she said she has her #MomFail moments. "One time we were sleeping all in a hotel room on a road trip, and my 2-year-old was sleeping in her crib. And she woke up at like six in the morning, and me, my husband and our 4-year-old pretended to be asleep," she confessed.
"She was going, 'Mommy, food!' and I got up, took a Power Bar out of my purse, threw it in her crib and went back to bed. And I have no shame in that because I got 45 minutes extra sleep," she continued, adding, "You gotta do what you gotta do."
On her famous sloth video
Beyond her acting career, Bell is famous for her viral "sloth meltdown" video, which she said her daughters have not yet watched. "They haven't seen it, although they know I'm a mush about animals," she said.
But have they inherited her sloth love? "No, they like giraffes," Bell noted, adding that they've visited a giraffe sanctuary in Washington several times.
During one visit, they got to meet a giraffe named Carson, and her daughter Lincoln quickly became "obsessed," she said. About six months later, the owner of the sanctuary called and asked if he could name Carson's newborn baby giraffe Lincoln. "So this entitled little shit has a giraffe named after her," joked Bell.
On the "Bad Moms" sequel
Bell will undoubtedly be sharing more thoughts on parenting later this year when she starts promoting "A Bad Moms Christmas" ― the "Bad Moms" sequel out November 3. She shared a sneak peak of what parents can look forward to in the sequel.
"Parents will feel like children again because the dynamic isn't just an overstressed mom," said the actress. "We are now rebellious teenagers because our moms come in town. So it is that feeling of ― you resort to being a 16-year-old girl when your mom is around, no matter how badly you don't want to."
Related