Judy Blume made her support for the LGBTQ+ community clear after seeming to side with J.K. Rowling in a new interview.
Blume, a pioneer of young adult fiction, was met with quite the backlash after defending the controversial "Harry Potter" scribe in a profile for the U.K.'s Sunday Times.
In the piece, the author of "Are You There God? It's Me Margaret" said she was "100%" behind Rowling, whom she declared a "victim of Twitter."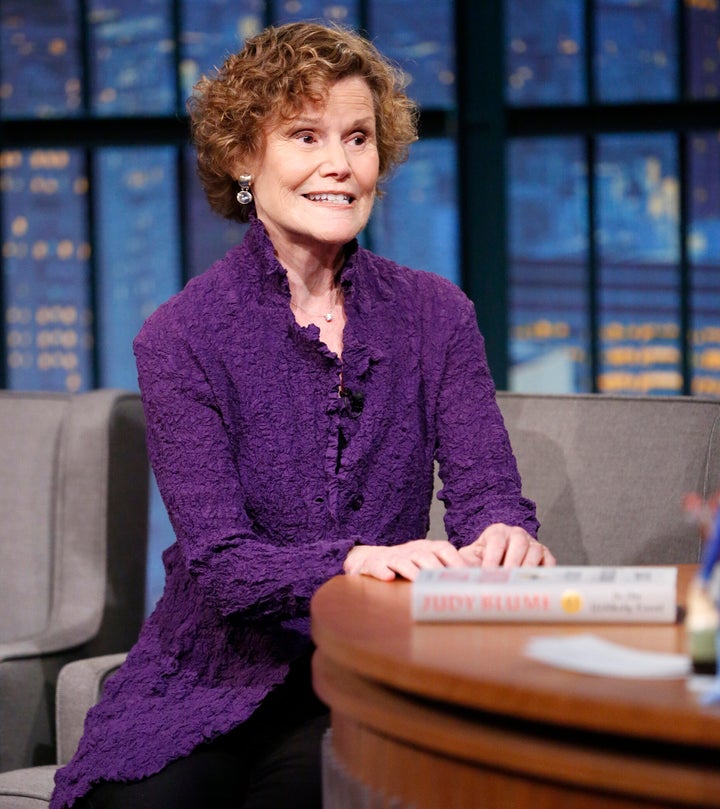 Though Rowling was beloved for her fantasy saga, her profile has soured in recent years. She's positioned herself as a casualty of "cancel culture" amid ongoing accusations of transphobia, both online and in her work.
While Blume told The Times she was a Rowling fan, the bestseller admitted she wasn't "up on every word," fueling controversy.
That didn't stop people from calling out the writer online, sending her name to the top of Twitter trends.
Blume revised her remarks on Twitter just hours after the piece was published, saying her words were "taken out of context" and that she "wholly support[s] the trans community."
The "Blubber" author continued, saying she was only trying to "empathize with a writer — or person — who has been harassed online." Blume's books have faced scrutiny over the years for their candid depictions of adolescent sexuality and puberty.
The author repeated her support for the trans community, adding that she "vehemently disagree[s] with anyone who does not fully support equality and acceptance for LGBTQIA+ people. Anything to the contrary is total bullshit."
The novelist also shared an excerpt from a March interview with Variety, where she blasted book bans happening across the nation.
"What are you protecting your children from?" she told the outlet. "Protecting your children means educating them and arming them with knowledge, and reading and supporting what they want to read. No child is going to become transgender or gay or lesbian because they read a book. It's not going to happen."
School districts in 26 states have moved to ban or investigate library offerings in their communities, according to NBC News. Last week, the war on learning reached new levels when Republicans in Missouri's House of Representatives voted to completely strip the public library system of state funding.
Support HuffPost
The Stakes Have Never Been Higher
Popular in the Community