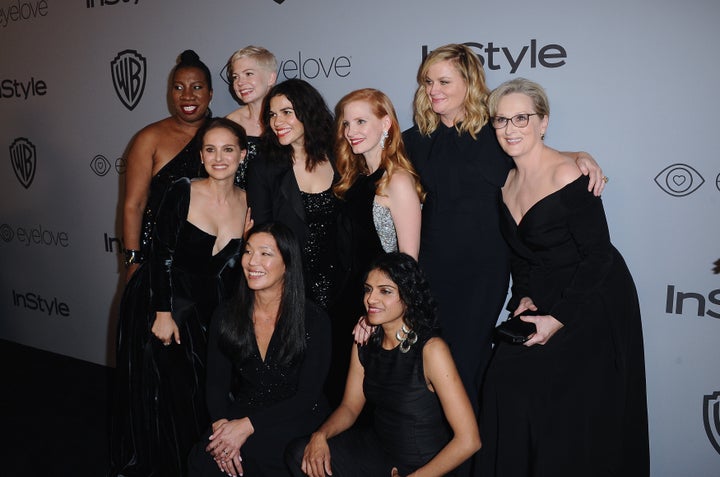 For women in Hollywood, the path to success has too often been marred by explicit sexual commentary, unwanted groping and other uncomfortable advances from male colleagues and superiors who vastly outnumber them across the entertainment industry. A study released this week tells us by just how much.
The proportion of women working as directors, writers, producers, executive producers, editors and cinematographers ― a group that shapes the stories told onscreen from their conception to filming to screening for audiences ― has remained virtually unchanged for two decades.
The annual "Celluloid Ceiling" report from San Diego State University's Center for the Study of Women in Television and Film found that females comprised 18 percent of those in the influential behind-the-scenes roles in 2017′s top-grossing 250 films.
That's just 1 percent more than the figure for 2016 ― as well as for 1998, the first year the center conducted its studies.
Researcher Martha M. Lauzen's findings are jarring not just because roughly the same share of women were helping make movies in a year when "Wonder Woman" dominated screens as when "The Big Lebowski" came out. They also illustrate a male-dominated culture that has fostered sexual harassment and abuse of women for decades.
"The film industry has utterly failed to address the continuing under-employment of women behind the scenes. This negligence has produced a toxic culture that supported the recent sexual harassment scandals and truncates so many women's careers," Lauzen said in a statement.
Despite the chorus of women saying #MeToo, the fight against sexual harassment and abuse may be stymied by entertainment industry workplaces that remain chock-full of men.
Other statistics in the report are equally damning: In 2017, 1 percent of the top-grossing 250 films employed 10 or more women behind the scenes, while 70 percent employed 10 or more men. Slightly less than one-third employed zero or only one woman in these roles, while none of the movies employed zero or only one man.
Among the jobs considered, women fared best as producers and executive producers, and worst as cinematographers ― a whopping 96 percent of films had no women helming the camera.
Lauzen's study analyzed three different movie workforces: people who worked in key behind-the-scenes roles on the top-grossing 100, 250 and 500 films of 2017.
Fewer and fewer women are found on set as we move up the ranks of the films. While women made up 21 percent of key behind-the-scenes jobs in the 500-movie group, that number drops to just 16 percent among the top 100. The largest percentages of women were found working on documentaries, and action features showed the largest gender gap.
And there's an easy potential fix: Hire more women directors.
Reinforcing findings of past studies, Lauzen determined that having women lead a film as director means that more women are brought on as writers, producers, executive producers, editors and cinematographers. For example, among 2017′s top-grossing 500 films, on those with at least one female director, women comprised 68 percent of writers. On films with exclusively male directors, women accounted for just 8 percent of writers.
For now, though, women directors remain scarce. They comprised 11 percent of all directors working on the top 250 films of 2017 ― an increase of 4 points from 2016 and even with the percentage in 2000.
Support HuffPost
The Stakes Have Never Been Higher
Before You Go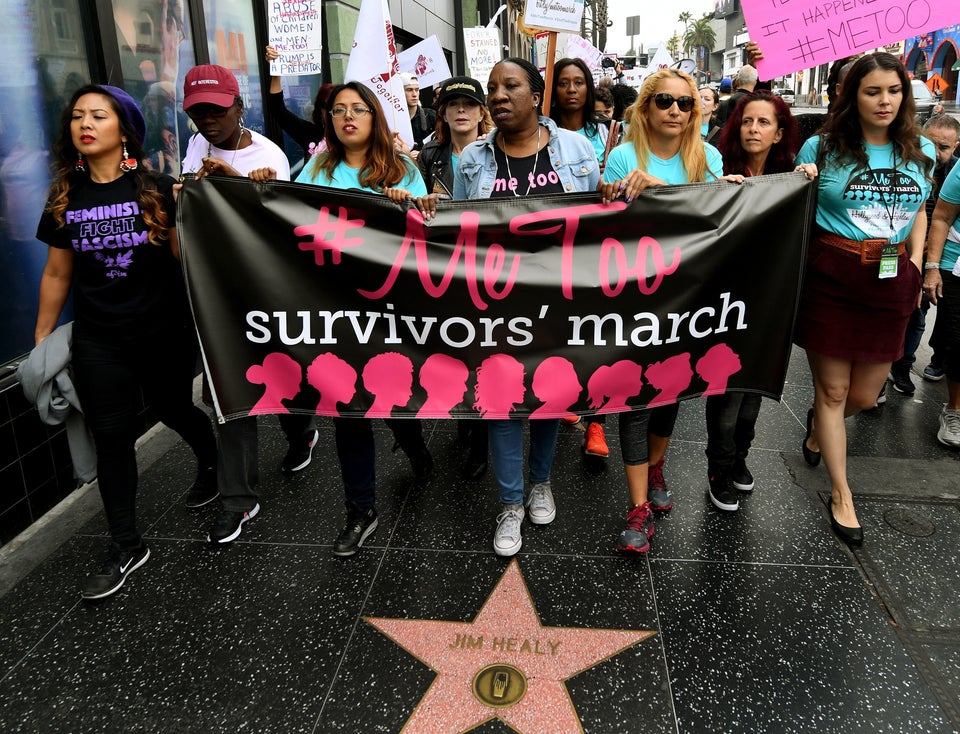 Hollywood #MeToo March
Popular in the Community