In the royal's high-profile interview that aired Sunday night, he and Cooper discussed his relationships with his family, his struggles with the press, and why he and Meghan have decided to keep using their Duke and Duchess of Sussex titles after they stepped back as working members of the royal family in 2020. In a voiceover clip, Cooper said, "Critics say the duke and duchess are cashing in on their royal titles while they still can."
"Why not renounce your titles as duke and duchess?" the journalist then asked Harry directly.
"And what difference would that make?" Harry retorted.
In the agreement Harry and Meghan negotiated with the royal family during their step back nearly three years ago to the day, the royal couple were allowed to keep their Duke and Duchess of Sussex titles, given to them by Queen Elizabeth on their wedding day in 2018.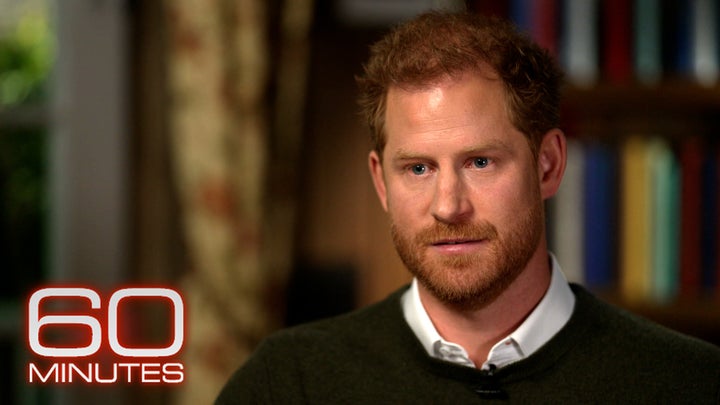 Harry has been on the interview circuit to promote his new memoir, "Spare."
In a sit-down with Michael Strahan of "Good Morning America" on Monday, the former NFL player also questioned the royal about his initial proposal for the step back, in which Meghan and Harry said they intended "to carve out a progressive new role within this institution" all "while continuing to fully support Her Majesty The Queen."
"There are going to be people saying, 'Why don't they either be in, or get out?'" Strahan said. "Because if you get out, there's no hypocrisy."
"I can't ― I can't ever get out," Harry said plainly. "And I'm incredibly aware of my position, and I'm incredibly grateful for the life that I've had and continue to live. But there is no version of me being able to get out of this."
More revelations from Prince Harry's "Spare" memoir and media tour:
Popular in the Community