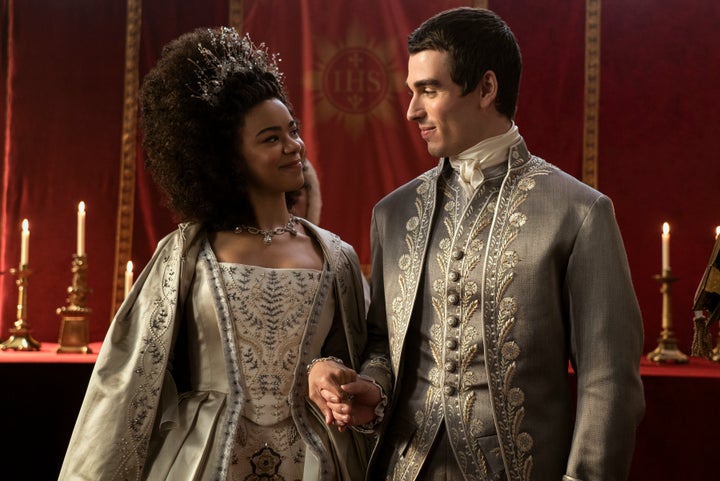 "Queen Charlotte," the "Bridgerton" prequel and spinoff that premiered on Netflix this month, is all about the show's matriarchs: Queen Charlotte (Golda Rosheuvel), Lady Agatha Danbury (Adjoa Andoh) and Violet Bridgerton (Ruth Gemmell).
In the first season of the original "Bridgerton" series, we meet each woman in an unusual place. Charlotte has long been the queen of England after marrying King George, and the face of the monarchy because of her husband's mental illness. Lady Danbury has long been widowed, which gives her an unusual amount of financial power and independence. Violet is more recently widowed and trying to marry off the first of her eight children, hoping her daughter finds a love match as true as her own.
"Queen Charlotte" explores those women's realities — the consequences of their marriages over time — and I absolutely loved it.
The show tells two parallel storylines: young Charlotte's arranged marriage to King George when she was just 17 and the older Queen Charlotte's desperate desire for one of her 13(!) children who lived to adulthood to produce a legitimate heir.
The first episode opens with young Charlotte (India Amarteifio) on her way to meet and wed young George (Corey Mylchreest). The betrothal contract was signed by her older brother, Adolphus (Tunji Kasim), and the trade agreements have already been made, so there is no backing out. However, Charlotte refuses to suffer her fate in silence. Thus ensues one of the best exchanges of dialogue in the entire season, a conversation that includes Charlotte's ironic exclamation of "how joyful it is to be a lady." (TV and film writers, including those who worked on "Queen Charlotte," are currently on strike over pay and working conditions.)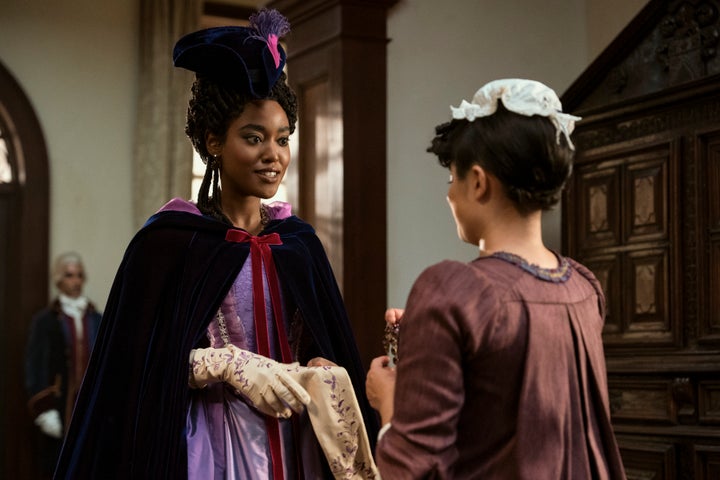 The show thrives on the tension that exists between society's expectations of women and these characters' desire for agency. Their search for this all-too-elusive joy — be it partnership or independence or a second chance at love — is what captivated me throughout the six episodes.
It also helped that young Charlotte and young George have the same spark at first sight as Daphne and Simon or Anthony and Kate from the previous "Bridgerton" installments. Charlotte meets George when she is trying to escape before the wedding by climbing over a garden wall.
It spoils nothing — everyone who has watched the series knows Charlotte does not go over the wall — to reveal that she marries King George just moments after meeting him. However, this decision — while inevitable because of the aforementioned contracts and trade agreements — is also framed, as much as it can be, as a choice. King George says as much, even if it's not entirely true, before he delivers a charming kiss on her hand and says that he hopes to see her at the altar.
By the end of the first episode, the two are wed. The real drama begins on their wedding night, when it becomes clear that George is hiding something and that consummating their marriage and producing an heir will be more difficult than expected. So unlike the first two seasons of "Bridgerton," the conflict is not will they or won't they. Instead, it's what happens now. What happens after young Charlotte marries young George?
These conflicts become even more tense because Charlotte and George hold the weight of the British monarchy and the well-being of Black citizens on their shoulders. Their interracial union — he's white and she's Black — is what makes racial progress possible in the rest of England. Thus, "The Great Experiment" of Black people becoming full members of the ton rests on their shoulders, as does the fate of young Agatha Danbury.
In addition to its focus on Charlotte and George's marriage, the show also explores the relationships of Lady Danbury and Violet Bridgerton. It depicts how Lady Danbury gained her title and her freedom and how elder Violet navigates losing the love of her life with the very human desires she still has for connection.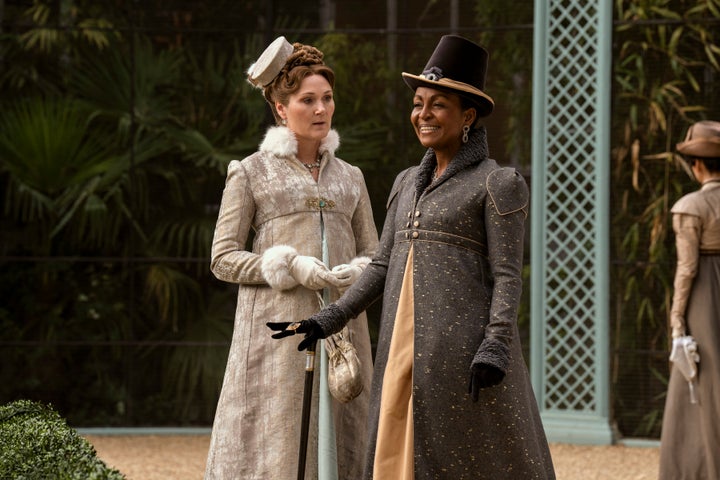 Without spoiling anything, these questions and the juxtaposition between the older and younger characters' storylines are why I haven't stopped talking about "Queen Charlotte" with everyone I know, especially the people who have been in long-term relationships.
Yes, the show's characters have the same undeniable chemistry and steamy sex scenes, but "Queen Charlotte" captures even more complexity than the original "Bridgeton" series. In those seasons, the wounds of the characters (the abuse Simon suffered from his father and the traumatic death of Anthony's father) feature heavily as factors that could keep the couples apart.
However, in "Queen Charlotte," the marriages themselves are the conflict. How will Charlotte cope with the secret George is hiding in addition to the responsibilities and isolation of being queen? Can Agatha Danbury escape the weight of her loveless marriage? Will Violet Bridgerton acknowledge that her desires didn't die with her beloved husband?
To me, as someone who will have been married for six years this month but who began dating her husband almost 15 years ago, these questions are what make "Queen Charlotte" worth watching and even more compelling than the original "Bridgerton" series.
In Episode 2 of the show, the three matriarchs sip tea and argue about the purpose of marriage. Is it duty? Is it pleasure?
As anyone who has been in a long relationship knows, it is often both. The scales tip back and forth with the ups and downs of life — for better or worse, in sickness or health. The women of "Queen Charlotte" portray different ways for women to keep their footing, to not let the men or the circumstances of their lives or the patriarchal society they inhabit knock them too far off balance. The way these three women strive for personal joy within their circumstances is inspiring. Maybe it's why I connected so much with the show. Maybe the marriages in "Queen Charlotte" are not that different from our own. Maybe that in and of itself helps us see the joy that exists within the walls of our own loves and our own lives.
Clarification: This article has been updated to clarify that, though Charlotte had 15 children, only 13 of them lived to adulthood.
Popular in the Community