The new song "You're Losing Me" has Taylor Swift fans, well, losing it.
Released on the pop star's website Friday, the tune seems to recount the deterioration of a troubled relationship, leading many to suggest that it's about her recent split with actor Joe Alwyn.
"You say, 'I don't understand,' and I say, 'I know you don't,'" Swift sings on the so-called vault track, which is being sold on a new edition of her 2022 "Midnights" album. "We thought a cure would come through in time; now I fear it won't."
Elsewhere, Swift alludes to a marriage that never materialized.
"I wouldn't marry me either, a pathological people pleaser," she sings, telling her apparent lover not to "ignore" her.
She mulls whether to "throw out everything we built," saying she's "gettin' tired, even for a phoenix always risin' from the ashes."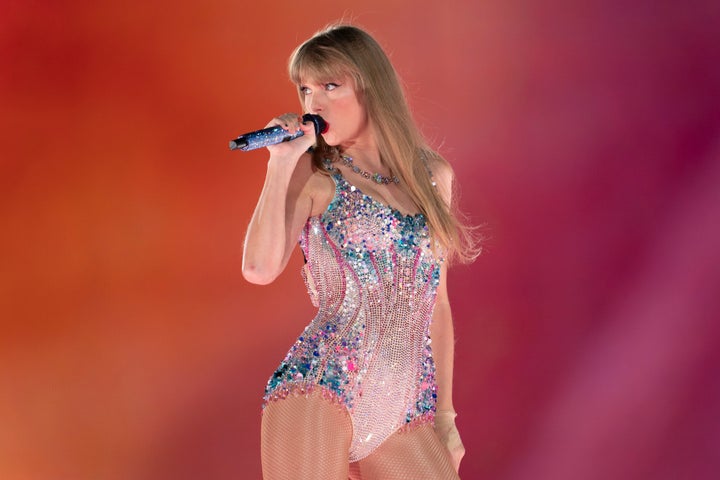 The new song seems to contrast with last year's "Lavender Haze," on which Swift had sounded dismissive of "1950s shit" like marriage and bemoaned hearing questions about becoming a "bride."
In addition to purchases on her website, a CD featuring "You're Losing Me" was sold at a Swift concert in New Jersey on Friday, with fans reportedly lining up well before sales began at 12:30 p.m., per Variety. Some even went back to their cars to play the track after buying their physical copies.
The release of "You're Losing Me" could bump "Midnights," which currently sits at No. 2 on the Billboard 200, back up to the chart's top spot. Positive news like that would serve as a reprieve from recent headlines about Swift and singer Matty Healy, who is rumored to be her new beau. Their controversial fling has left many fans in shock.
Popular in the Community